August 20, 2007 13:05 IST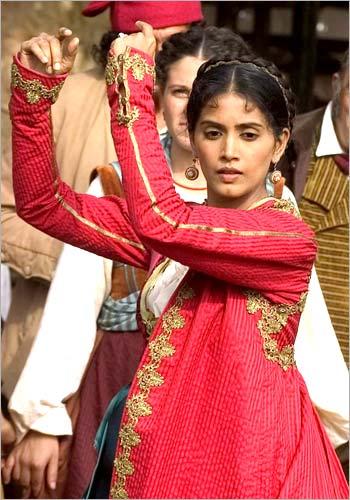 We asked readers to tell us if they had grown up or studied with movie or television celebrities. And we got a great response!
Sharing her memories is Kaumudi Bhide, who studied with Sonali Kulkarni [Images].
 
I went to the same college as Sonali Kulkarni, Fergusson College, Pune. She was my senior.
She was a theatre actor back then and she would represent our college in Marathi dramas. She was a well-known name in our college. I saw her during the rehearsals of one of the skits. She looked very intelligent and was very sure about pursuing acting as a career. Later, she joined Marathi cinema and won many awards for her first Marathi film Mukta.

I feel very proud to have studied with her. Today, she is a big star and has achieved critical acclaim. I am happy to see her success and I wish her luck in her future

Grew up with a star in the same neighbourhood? Studied with them in school? Had a star friend in college? Hung out at the canteen together? Bunked classes? Maybe even hit on the same pretty people?
What were they like? What did you think of them then? Did you ever foresee their success?
We look forward to hearing from you.
Don't Miss: Stars Readers Studied With