August 14, 2007 13:28 IST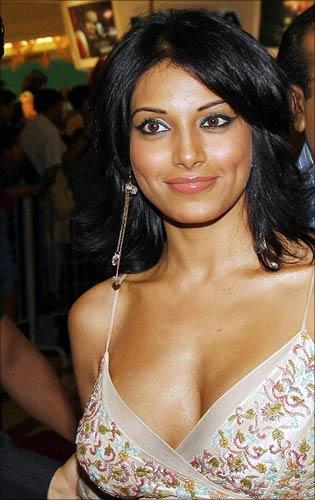 We asked readers to tell us if they had grown up or studied with movie or television celebrities. And we got a great response!
Sharing her memories is Priti Tiwary, who studied in the same school as Bipasha Basu [Images].
Also read: I studied with...
Mallika Sherawat | Sushmita Sen | Vidya Balan | Madhu Sapre | Shamita Shetty | Aishwarya Rai | Celina Jaitley | Shah Rukh Khan | Sakshi Tanwar Shahid Kapoor | Isha Koppikar | Sonu Nigam | Anil Kapoor | Ajay Devgan | Shaad Ali | Kareena Kapoor | Aditi Gowitrikar | Twinkle Khanna | Hema Malini
I studied in Class XI and XII with Bipasha Basu at Bharatiya Vidya Bhavan, Kolkata. The first few days after I joined classes, she would stand behind me in morning assembly, as she was a bit taller than me.
Once she was made head girl, she became busy with getting all the kids in line. She was the only Bengali girl in school who could speak Hindi fluently.
Though she preferred the company of some guys in our class, I would always cherish the fact that she was my physics lab partner. She used to faint when we had to dissect rats in biology practicals.
She was very fun-loving and used to dance in all the school outings. During our teachers' day celebrations, when we did not have to wear the school uniform, most of the senior guys would wait to see what she would be wearing.
Once she became famous, I lost contact with her. Today, our juniors in school and teachers know us as the schoolmates 'from Bipasha's batch.'
Grew up with a star in the same neighbourhood? Studied with them in school? Had a star friend in college? Hung out at the canteen together? Bunked classes? Maybe even hit on the same pretty people?
What were they like? What did you think of them then? Did you ever foresee their success?
We look forward to hearing from you.
Photograph: Getty Images