August 13, 2007 14:51 IST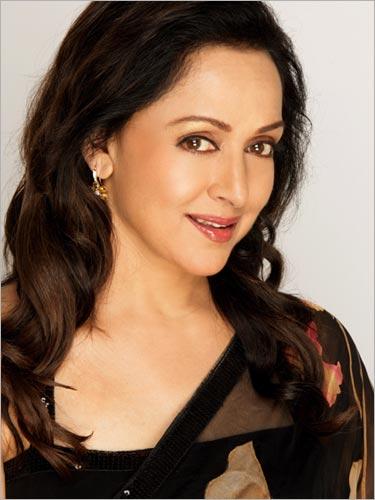 We asked readers to tell us if they had grown up or studied with movie or television celebrities. And we got a great response!
Sharing her memories is Lalitha, who was in the same school as Hema Malini [Images].
Also read: I studied with...
Mallika Sherawat | Sushmita Sen | Vidya Balan | Madhu Sapre | Shamita Shetty | Aishwarya Rai | Celina Jaitley | Shah Rukh Khan | Sakshi Tanwar Shahid Kapoor | Isha Koppikar | Sonu Nigam | Anil Kapoor | Ajay Devgan | Shaad Ali | Kareena Kapoor | Aditi Gowitrikar | Twinkle Khanna
Hema Malini used to live in Gole Market in Delhi in the 1950s. We were classmates at DTEA school, Mandir Marg till Standard 8. She was strikingly beautiful even then.
At the age of 13, she was already famous for her dancing skills and had performed in front of world leaders like Pandit Jawaharlal Nehru and Queen Elizabeth. Needless to say, she was the talk of our school, if not town.
Hema would cite Vijayanthimala as her role model in those days.
Her mother, Jaya Chakravarthy, wanted her to focus on her dancing and become a star like her role model. We kept in touch for a few years until she moved to Chennai in 1962 to pursue her dreams. Soon after of course, she became the 'Dream Girl' of the entire nation.
Grew up with a star in the same neighbourhood? Studied with them in school? Had a star friend in college? Hung out at the canteen together? Bunked classes? Maybe even hit on the same pretty people?
What were they like? What did you think of them then? Did you ever foresee their success?
We look forward to hearing from you.