August 09, 2007 10:18 IST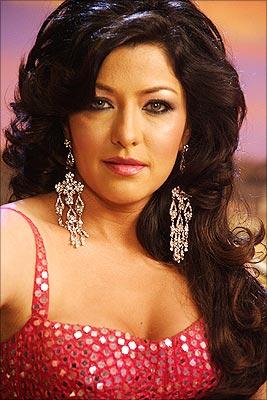 W
e asked readers to tell us if they had grown up or studied with movie or television celebrities. And we got a great response!
Sharing her memories is Anannya Mukherji, who went to the same college as Aditi Gowitrikar.
Also read: I studied with...
Mallika Sherawat | Sushmita Sen | Vidya Balan | Madhu Sapre | Shamita Shetty | Aishwarya Rai | Celina Jaitley | Shah Rukh Khan | Sakshi Tanwar | Shahid Kapoor | Isha Koppikar | Sonu Nigam | Anil Kapoor | Ajay Devgan | Shaad Ali | Kareena Kapoor 
I was in the same college as Aditi Gowitrikar, former Mrs World. She was my junior in Grant Medical College.


Till the second year, she was extremely simple, with oil in her hair and two chottis. In the final year, she went for a makeover, and wow! She started modelling much later. Her career took off during the post-graduate strike in 1996, when we had a lot of free time.

Grew up with a star in the same neighbourhood? Studied with them in school? Had a star friend in college? Hung out at the canteen together? Bunked classes? Maybe even hit on the same pretty people?
What were they like? What did you think of them then? Did you ever foresee their success?