August 03, 2007 16:23 IST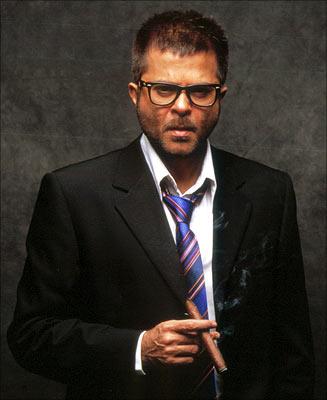 We asked readers to tell us if they had grown up or studied with movie or television celebrities. And we got a great response!
Sharing his experiences is Yogesh Gupta, who studied with Anil Kapoor.
Also read: I studied with...


I studied with Anil in Class 10 and 11 at Our Lady of Perpetual Succor, Chembur, Mumbai. In school, all of us knew that he had some filmi links but never thought that he'd reach the level he is at now.
Our English teacher liked to pinch boys on the underside of their arms. And these pinches were mighty painful! In her class, Anil could be seen jumping on benches and desks to avoid her pinches. She was one of his favourites.
Then, there was the time our school principal introduced an extra study week after term examinations. Students with low marks had to attend these classes after school, and the students with the highest marks would be their teachers.
Anil had poor scores in Hindi and had to attend these extra studies. Since I scored the highest, I was the coach. He was very sincere in those classes. In fact, he was the one who suggested that we do spellings (the main reason for students scoring poorly in Hindi in our school).
The principal on his rounds was very impressed when he saw the class working hard on their Hindi spellings!
Grew up with a star in the same neighbourhood? Studied with them in school? Had a star friend in college? Hung out at the canteen together? Bunked classes? Maybe even hit on the same pretty people?
What were they like? What did you think of them then? Did you ever foresee their success?
We look forward to hearing from you