Home > Movies > Columns

Shamita ki sexiness ka raaz

BPI | August 03, 2007 15:37 IST


| | |
| --- | --- |
| Rani Mukerji | |
| | |
| | |
| | |
| | |
| | |
| | |
Can't get enough of your favourite Bollywood stars? Need a quick gossip fix?

Then you've come to the right place. Read on as our very own starcrossed BPI (Bollywood Private Investigator), dishes out the dirt about our heavenly bodies.

What BPI discovered last week: Chak De creates Bollywood record!

***

The Bong Connection

My friend, who supplies makki da roti and saag to Yash Raj Films, is a disappointed man these days. He says Adi Chopra has lost it... the taste for Panjab da khanna, that is. The flavour in Adi's office these days is Bangla cuisine. And yet Pradeep Sarkar is unhappy.

After he finished the shooting of Laaga Chunari Mein Daag Dada was all set to plonk onto the plush sofa at the Yash Raj edit suite. Just then Adi had a rethink.

Jhoom Barabar Jhoom and Ta Ra Rum Pum had disappointed the public. Chak De! India is not a mass-based entertainer unlike Shah Rukh Khan [Images]'s earlier Yash Raj films. And considering LCMD is a hatke Yash Raj film about a woman forced into prostitution, why not rework the script and re-shoot some portions of it?

Poor Dada. As it is, his blood pressure was extraordinarily high during the shoot. The famous Bong connection -- his cast featured Rani Mukerji [Images], Konkona Sen Sharma [Images] and Jaya Bachchan -- had backfired.

A little bird tells me Rani was literally the queen on the sets, much to Jayaji's displeasure. (Is that why Rani wasn't invited to beta's shaadi?) And to make matters worse, Konkona's acting would often be applauded by the crew, which bugged the queen...

Dada has realised there are less bones to be picked in a betki than in his beloved Bong cast!

***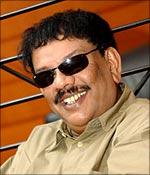 Idli on your face

All those who crib that South Indian men stand no chance in Bollywood should take a dip in Chennai's Cooum (the city's answer to Mumbai's Mithi river).
Consider this: Which director is the most in demand in Bollywood?
The answer is Priyadarshan [Images]. The Malayali director charges over Rs 4 crore a film, does three films a year and has no dates to spare till the summer of 2009!

Since there are more producers chasing directors today in Bollywood, the stars are shining bright for Southern filmmakers.
Murgadoss, who delivered the superhit Ghajini, is now directing Aamir Khan [Images] in its Hindi version.
Shankar, after delivering his blockbuster Sivaji is all set to make Robot with Shah Rukh next year. Both directors are going to be snapped up soon in multi-film deals by Mumbaiwallahs.
Also in Bollywood's crosshairs: Gautham Menon (of Vettaiyadu Villaiyadu fame) and Puri Jagannath (of Pokkiri fame).
***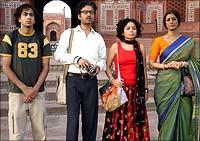 Jump Jhumpa

We all know how Mira Nair's The Namesake, based on Jhumpa Lahiri's novel, was a terrific film.
Many people think Jhumpa's first book Interpreter of Maladies was the better book (it also won her the Pulitzer Prize) suited for a film.
Well, I've got news. There is a film coming out of Interpreter of Maladies too. An Indian director is putting together a project for a film based on three stories from the book.
The movie may be shot in Boston and Kolkata later this year. The cast includes Akshaye Khanna [Images], Vidya Balan [Images] and Ben Kingsley. Imagine the 'original' Gandhi with the 'new' Harilal!
***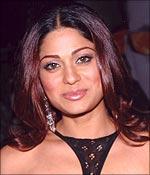 Papita Shetty

S2 is Shilpa Shetty [Images]'s newly launched perfume but here in Bollywood, it refers to younger sister Shamita.
The Shetty sibling has had an amazing transformation -- check her oomph factor scorching the screens in Cash, which releases this week.
Shamita ki sexiness ka raaz kya hain?
If a bee from Cash's unit is to be believed, it is papayas or papitas as we call them.

One fine day, Shamita wanted papitas. Not one. Not five. Not ten, but 21 of them!
Since the shooting was in Cape Town and not in Film City, spot boys, assistant directors and production assistants went scurrying around the South African city.
After much heartburn, the crew finally found 21 papayas and gave it to madam. My bee has no idea what Shamita did with them. Meanwhile, mama Shetty, who was also at the shoot, asked for sambar powder one day. The action on the sets was ditto. Sadly, Mama Shetty is yet to look like Shamita.