Meet Jane Austen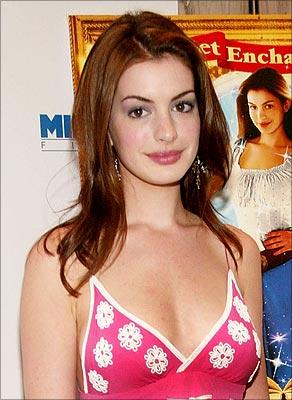 You probably know Anne Hathaway [Images]. She was there in Brokeback Mountain, playing Jake Gyllenhaal's wife, and in The Devil Wears Prada, shining alongside Meryl Streep.
Now, Hathaway plays British author Jane Austen in a new biopic Becoming Jane, which hits theatres worldwide this Friday.
But, in an article in the Los Angeles Times, the actress says it was only because her dog ate a hotel slipper and fell sick that she got the role in the film. She stayed up all night, and her image of a goody goody girl (she only had Disney's Princess Diaries as a major credit at the time) slipped.
Director Julian Jarrold approved of her only after this second audition, Hathaway admits to LAT.
The new movie is based on the book Becoming Jane Austen by Jon Spence. Austen, the writer of such popular books as Pride and Prejudice died of cancer when she was 41 years old.
'Needless to say, the British were quite taken back that an American actress had been hired to play their beloved Jane Austen,' says the Los Angeles Times article.
But now that the outrage has subsided, it seems Hathaway has convinced the British she can play one of their much-loved own.
Photograph: Getty Images