August 01, 2007 14:21 IST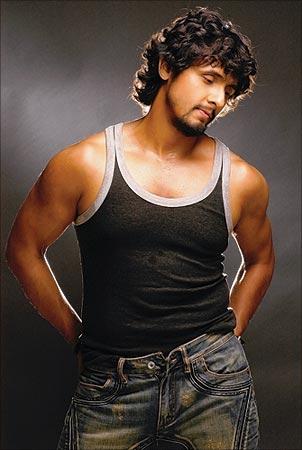 We asked readers to tell us if they had grown up or studied with movie or television celebrities. And we got a great response!
Sharing his experiences is Sumit Kapoor, who studied with Sonu Nigam [Images].
Also read: I studied with...
Mallika Sherawat
Sushmita Sen
Vidya Balan
Madhu Sapre
Shamita Shetty
Aishwarya Rai
Celina Jaitley
Shah Rukh Khan
Sakshi Tanwar
Shahid Kapoor
Isha Koppikar
The name Sonu Nigam brings back old memories of my school days.
Though Sonu (he was my senior) and I shared the same school, J D Tytler, Rajender Nagar, New Delhi, we never spoke to each other.
Even during those days, the magic of his voice made us forget everything else. He sang on various occasions and school functions. The moment he came on stage, everybody would stop to listen to him. There would be complete silence. It was a pleasure to hear him sing.
 
We would call him the Pankaj Udhas of our school because we knew that one day, he would make it big as a singer. A few years later, our prophecy came true when we heard him sing the song, Achcha sila diya tune mere pyaar ka.
 
Looking back, it was definitely a great feeling to study with a celebrity. I will always cherish those days forever.
Grew up with a star in the same neighbourhood? Studied with them in school? Had a star friend in college? Hung out at the canteen together? Bunked classes? Maybe even hit on the same pretty people?
What were they like? What did you think of them then? Did you ever foresee their success?
We look forward to hearing from you!