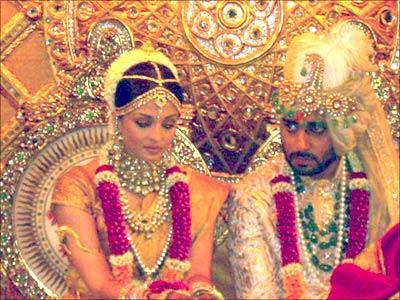 It was one of the most guarded moments of the Aishwarya Rai-Abhishek Bachchan wedding.
The media, including photographers, were not allowed to step into Bachchan's bungalow Prateeksha -- where the couple were married -- and definitely not allowed to take pictures.
But an avid reader sent us some exclusive photographs of the Ash-Abhi wedding, and now, we share them with you.