April 18, 2007 11:16 IST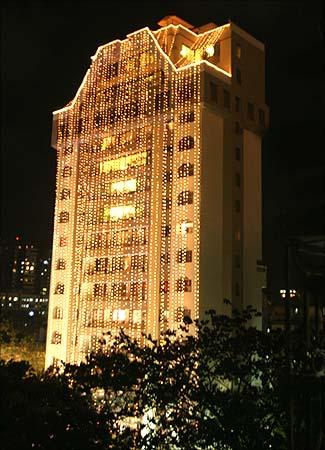 The lights are shining bright.
While we've seen Amitabh Bachchan's bungalows in Mumbai's Juhu area bustling with preparation, we decided it was time to take a peek at Aishwarya Rai's Bandra residence.
Special: The Ash-Abhishek Wedding
The Lamar building is an extremely posh highrise, where Ash isn't the building's most celebrated resident. Nope, that honour goes to a certain Sachin Ramesh Tendulkar.
Bandra: Where the big stars live
Must say, Ash's beautifully lit house makes for quite a sight.
Photograph: Uday Kuckian