April 05, 2007 12:49 IST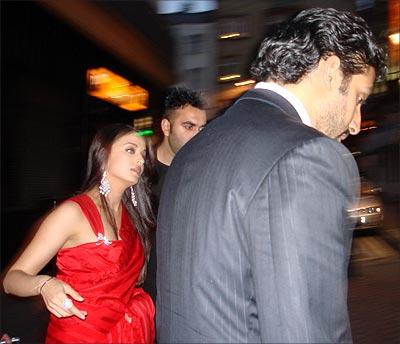 Everyone's seen shots of Aishwarya Rai from the Provoked premiere in London on Tuesday April 3, but we go one better.
Thanks to reader Payal, we get to see her fiance too.
'Ash proves her talent in Provoked'
Payal attended the premiere and -- while she could only see Ash and Abhishek Bachchan briefly leaving their car and entering the building -- managed to whip out her camera and get a quick picture.
Way to go, Payal.
If you encounter/meet/see film or television personalities and photograph them, please scan the photographs and mail the pictures to us. We will feature the best images right here on Rediff Movies.