Home > Movies > First Look

Sameera: Warrior princess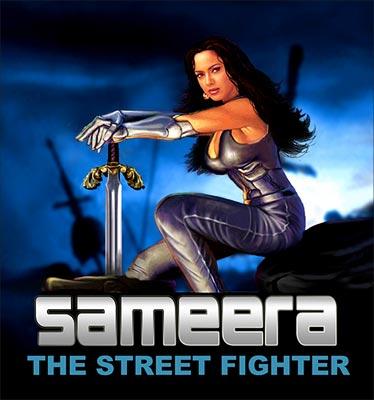 For all those who wish to date Sameera Reddy, here's a great opportunity.
Play the game, Sameera: The Street Fighter and you can be one of the lucky winner to win a date with this stunning actress.
Developed by India's premier game company Paradox, the game will be available on Reliance Mobile World, Idea Cellular and other leading networks.
Sameera plays an ancient warrior princess on a mission to defeat the warrior tribes who have invaded her father's Kingdom. She will perform various stunts and combat deadly enemies with a range of weapons.
Sameera on her new avatar: "I love the fact that my look in the game is sensual and at the same time, I am aggressive because I am fighting with warriors. There is magic portion and there are sword fights. The highest scores gets recorded with service provider and at the end, they get to meet me after eight weeks."
Twenty lucky high scorers will get a chance to meet this actress. 
So how does she feel about the experience? "I am happy to be one of the first heroines to feature in a game," she said. "I am a gamer myself and I have played lots of video games in my life."

Text: Syed Firdaus Ashraf