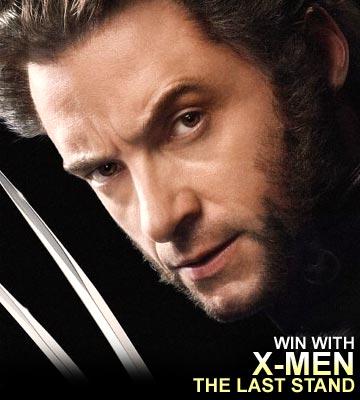 The mutants are here.

One of the biggest comic book franchises ever, the X-Men is heading to theatres across the world on Friday, May 26.

X-Men: The Last Stand stars Hugh Jackman, Halle Berry, Kelsey Grammer, Ian McKellen, Patrick Stewart, Vinnie Jones and Anna Paquin, among others.

Don't miss: X-Clusive! X-3 revealed!

Now, we give you a chance to win the X-Men poster, autographed by none other than Hugh Jackman!

The Australian hunk plays Wolverine, the film's overwhelming leading man.

All you have to do is answer a simple question about the film, and you'll be eligible to win this exclusive autographed poster, and other prizes by random selection.

So hurry up and tick your answer! Contest closes 12 pm, May 29, 2006.