Home > Movies > Bollywood News

The best songs of Rajkumar

R G Vijayasarathy | April 17, 2006 21:17 IST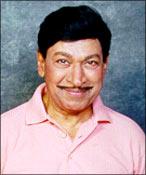 Kannada superstar Dr Rajkumar was known for more than just his acting capabilities. He was a very good singer as well. rediff.com takes a look at some of his most popular songs.
 Special: Farewell, Dr Rajkumar
Nada maya, Ee Lokavella
From the film Jeevana Chaitra, it won Rajkumar the National Award for best singer. The film was famous for Rajkumar's performance as well as for the superior quality of songs from music director Upendra Kumar.
Huttidare Kannada Naadalli Huttabeku
From Akasmika, this is considered the best of Rajkumar. It has become so famous that people describe it as the state's anthem! In fact, the film became popular only because of its music and lyrics penned by Hamsalekha, the music director. Rajkumar played the role of a police officer single-handedly taking on the prostitution mafia.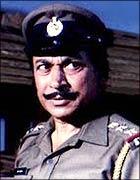 Yaare Koogaadali
During his days as a struggling actor, Dr Rajkumar sang two songs. When he became a hero with a vast fan following, music director G K Venkatesh forced him to sing a song in the film Sampaththige Savaal. He agreed, reluctantly, because the singer P B Sreenivos wasn't in town at the time. The song became an instant hit.
Aradhisuve Madanaari
Rendered by Rajkumar for the film Babruvahana, where he played a double role. He had also sung a song -- Yaaru Thirliyaru Ninna Bhuja Bhalada Parakrma -- with P B Sreenivos, which is still remembered fondly by the people of Karnataka. Hunasooru Krishna Murthy was the lyricist and T G Lingappa, the music director.
Endendoo Ninnanu Marethu
Rajkumar sang this duet with Vani Jayaram for the film Naa Ninna Mareyalaare. Rajan Nagendra was the music director, and the film was a super hit.
Ee Mounava Thaalenu
Sung by Rajkumar and S Janaki in the film Huliya Haalina Mevu. Starring opposite Raj Kumar was Jayaprada.
Jenina Holeyo Haalina Maleyo
From Chelisuva Modagalu, the song is famous for its lyrics by Chi. Udayashankar, which speak of the sweetness of Kannada. The language is compared to milk and honey. The music director -- Rajan-Nagendra.
Hrudaya Samudra Kalaki
Rendered by Rajkumar for the film Ashwamedha, where he was just a playback singer, not an actor! He later went on to sing many songs in films not produced by his company, for stars like Vishnuvardhan, Ambareesh, etc. He would also sing one or two songs for his sons' films and also for films produced by his production company.
Nityananda Onkaara
This is from the film OM, directed by Upendra, with Rajkumar's son Shivaraj Kumar playing the lead. Both songs sung by Rajkumar became extremely popular. Hamsalekha was the music director.
Vaara Banthamma Guruvaara Banthamma
Rajkumar didn't just render devotional songs for films, but cut many private albums too. All his devotional albums were big hits and have grossed more revenue than many albums of popular films. This was a song rendered by him for the film Bhaagyavantha. His son Puneet Rajkumar was a child artist here, and Rajkumar had played a guest role.
Janarinda Naanu Mele Bandhe
From his last film, Shabdhavedi. The song says: "I came to the limelight because of people and my journey to success belongs to people who have supported me." People identified the song with his own life, and it went on to become very popular.


What do you think about the story?








Read what others have to say:





Number of User Comments: 13








Sub: e mounava

This song is from movie MAYURA and actress was MANJULA


Posted by deepak









Sub: wrong information

"Endendoo Ninnanu Marethu" song is from Yeradu Kanasu and not from Naa Ninna Marayallare. Its pity that you are giving wrong informations on Dr.Rajkumar,The Great. ...


Posted by harish









Sub: More errors

Endendoo Ninna Maretoo, is first of all from Eradoo Kanasu and on top of it was sung by P.B.Srinivas. There are several other great songs ...


Posted by RaoC









Sub: Wrong film name

The song "yi mounava talenu" is not from film Huliya Halina Mevu but from MAYUR


Posted by Gajanan Salunke









Sub: The best songs of Rajkumar

The list is quite good. However it requires a small correction. The song "Ee Mounava Thaalenu" is from the movie "Mayura" not from "Huliya Halina ...


Posted by Vinay






Disclaimer