Home > Movies > Bollywood News

Dhoom 2 goes on the floors

Subhash K Jha | September 26, 2005 15:09 IST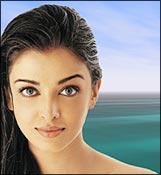 Last week, Abhishek Bachchan, Rimii Sen, Bipasha Basu and Uday Chopra started shooting for the much-talked about sequel to Yash Raj Films' Dhoom.
According to Yash Chopra, Dhoom 2 will be bigger, and more lavish than the earlier film, which gave a new lease of life to the careers of Abhishek Bachchan, Esha Deol and John Abraham.
Although John has been eliminated from the sequel, his girlfriend has a prominent role. The film's arch-villain Hrithik Roshan and seductive moll Aishwarya Rai will join the cast later. Both intend to enjoy the process of turning negative. The actors, in consultation with Aditya Chopra and director Sanjay Gadhvi, have worked out their characters' looks in detail.
'All I can tell you is that it will be nothing like anything you've seen me do before,' promises Aishwarya.
Apparently, Ms Rai's contract stipulates that she slip into a bikini in Dhoom 2. Yash Chopra laughs off the rumour. "I don't think our contract can specify such things," he says. "But yes, the role does require Aishwarya to convey oodles of sensuality. She has asked for a couple of months to get into shape. We (at Yash Raj Films) are very clear about every character in every script and what's required of the actors. Before Dhoom, Esha Deol was specifically briefed about the look and the attitude she needed to cultivate. She readily agreed, and look at what Dhoom did to her career!"
So is it makeover time for Ash? "Not really required," says Dr Murli Manohar, producer of Aishwarya's hard-hitting drama, Provoked. "She is already doing such a wide variety of roles. She doesn't need a makeover."
Adds JP Dutta, "I feel she has a truly international stature and can go to any level if guided correctly. The very fact that I want her to play both Umrao Jaan and Gayatri Devi proves how much faith I have in her range."


What do you think about the story?








Read what others have to say:





Number of User Comments: 15








Sub: We want John back!

John was the life of Dhoom. It is very unfair that he's not back in the sequel. Dhoom meant John on his red bike, we ...


Posted by AK









Sub: dhoom

what will be the title song............ dhoom machale 2 dhoom machale 2 dhoom.......


Posted by srikant pande









Sub: Ash, Dhoom 2, etc.

I get an impression that Dhoom 2 is a separate movie which is using the movie Dhoom to promote the new movie.what would be a ...


Posted by Matador









Sub: really eager to see!!!!

its surely going to be 1 of the biggest hits of the year.relly looking forward to the pairing of ash and hrithik as both of ...


Posted by adarsh









Sub: Ash

I am really excitred to see Ash in a same sensual dress as was worn by Esha. I want to see the difference as I ...


Posted by sanjeev






Disclaimer