Home > Movies > Interviews

The Rediff Interview

The ABCD of Shaam's life!

Shobha Warrier | November 30, 2005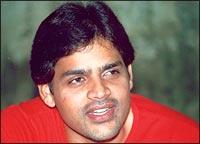 When he was a model, Shaam nursed Bollywood dreams, but he got his first big break in Tamil cinema.
He made his debut in 2000 with 12B, the debut directorial venture of well-known cinematographer Jeeva, co-starring Jyothika and Simran.
It was a dream debut. Shaam was hailed as the next big thing in Tamil cinema. But somewhere along the way, his magic waned. A big box-office hit eluded him till Ullam Ketkume happened recently -- once again a Jeeva film -- a film that had to wait for a year to see the light of day.
Now, Shaam is back with ABCD. And, he is nervous. Reviewers have given him the thumbs up, but the box-office verdict is not yet in.
How do you describe your journey from 12B to ABCD?
As an actor, I have grown. From the 10 films I have done so far, I have learnt a lot and gained in experience. For a person with no formal training, these films have been a tremendous learning experience.
Is formal training necessary for an actor?
To a great extent. If you can afford it, it's very good. But when I was trying for films, I didn't have the money to go and train myself in fights or dance. I did a course on diction, dialogue delivery in Hindi, etc in Bombay because I was trying for a break in Hindi. I feel if you are looking at acting as a full-fledged career and if you have the money, training is absolutely essential before you come into films.
Also, you will know the taste of the audience and what kind of roles suit you.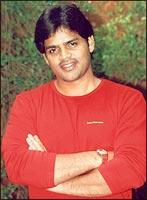 In what way can an institute teach you that?
See, I was brought up in Bangalore and the kind of life I have seen there is totally different from what people in the interiors of Tamil Nadu lead. So, many felt I acted and behaved more like an urban guy. The compliment I got after my first film was, 'Maybe he belongs to the next generation.' Today, I feel I know where they want me to be placed. I can't do what I like, but only what they want me to do.
Where does the audience want to place you?
I think they love me when I play a young, energetic, mischievous college student. So, if the audience, the young generation want me as a college student, I will act as one!
Was that why Ullam Ketkume became a hit?
Even though it released after a long gap, it did well; it shows that this is the kind of film the audience wants now. I still get mails telling me to do young romantic films like Ullam Ketkume. At the same time, I am also trying to do a story that can cater to the B and C centres. Those guys prefer action to soft romantic films. I am looking for a good action film because they are very important for the success of a hero.
You burst onto the Tamil film industry with a bang with Jeeva's 12 B. Don't you feel you did not live up to that in your later films?
Let me be honest with you. I feel 12 B was too much for me! I was a guy who was running after producers with my portfolio. And when I was offered the lead role with two leading ladies like Simran and Jyothika, I felt it was too much for me. I was ready to even take a 20-minute role and come up in films!
After that, I knew I was not in a position to judge scripts, so I chose the best directors like Priyadarshan and Vasanth. Unfortunately for me, those films didn't do well at the box office.
What went wrong?
Before 2000, I was walking around the streets of Chennai with my photographs, today; I am a 10-film old actor. So, when I look at my career from that point of view, I am very thankful and grateful to god.
Ullam Ketkume -- again by Jeeva -- took so long to reach the theatres but it became a hit at the box office. It was supposed to be Asin's first film in Tamil.
[Sighs] Nobody knows what will work and what will not. Nobody knows the winning formula of a film. Ullam Ketkume taught me one thing; youngsters are the ones who make a film work these days. If they like the film, the film will be a hit. People say a movie that takes very long to release is dead. This particular movie was announced thrice, it was delayed for a year but finally when it reached the theatres, it was accepted wholeheartedly. Nobody felt it was made two years back. It looked so fresh. But then, you have only one Jeeva.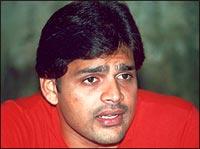 ABCD is a totally different film where you play a very mature, serious man.
Director Subbiah thought if a guy who was acting as a college student suddenly comes onscreen as a mature guy, it would be a big change. I found the role very demanding and challenging. It was very tough for me to perform that role because it was not me at all. I am a very energetic, active guy, like you see in the earlier films. But this role demanded a control on myself.
Reviewers are very appreciative of your work.
At the end of the day, that is what matters. Audience appreciation too is very important. In fact, the ultimate target is the box office. Even if you are the best actor, if the box office is not kind to you, you are a nobody. Your talent, dedication and discipline are ignored if you are not a success at the box office. Once you are a success at the box office, you can be an actor and experiment.
Were you confident about ABCD?
It was a good emotional story, and the director was very confident about his film. People got up and clapped at the climax!
How difficult are the days for an actor waiting to hear the verdict of the audience at the box office?
The worst days! I don't sleep the Friday night!
You did an offbeat film called Iyarkai which won the National award for best Tamil film last year. Why did you accept such a film?
It appealed to me when I heard the script. I liked the idea of a sailor coming to a town having experienced everything except love. He meets his love there and when he decides to stay back with her, the twist in the tale happens. I liked the concept.
The director really struggled and made a good film. It was shot completely outdoors. It won a National Award but people did not accept it. They did not seem to understand what the film was about. The only time we felt happy was when it won the National award.
I feel audiences should appreciate a good film. I get confused when a film with no storyline, and which has just five songs and three fights, succeeds at the box office, and a well-made film like Iyarkai fails. Does that mean the audience wants only five songs and three solid fights, and no story?
Photographs: Sreeram Selvaraj


What do you think about the story?








Read what others have to say:





Number of User Comments: 3








Sub: hi.......

hi shaam how r u?i like all ur movies.u r the one i like d most.my best wishes 2 u 4 ur forthcoming movies.


Posted by ramya









Sub: I saw ABCD

Excellent movie..what a lovely piece of work..after watching several movies which were so commercially oriented..this movie is really like a dream..its like a kavidhai...and the ...


Posted by Radhakrishnan









Sub: Hi shaam

Hi shaam, It was a nice piece of work in ullam ketkume..still i dont accept u as a complete actor..The dialogue delivery does not come ...


Posted by krishna






Disclaimer