Advertisement
May 20, 2005 13:15 IST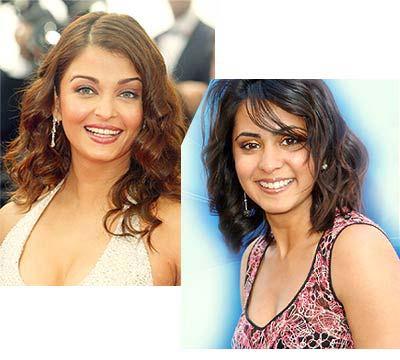 Is Aishwarya Rai [Images] no longer the most beautiful woman in the whole wide world?
After months and months of publicity, People magazine, perhaps the most profitable magazine on the planet, would want us to believe so. In its annual issue of the 50 Most Beautiful, there is no mention of Ash, even though a couple of weeks ago Oprah Winfrey reiterated the mantra.
The most beautiful person of the year is Pretty Woman Julia Roberts [Images]. Didn't Ash's publicity machine suggest that Roberts had declared the Bollywood star to be the most beautiful person in the world?
Ash is also not included in People's list of world beauties. The section contains pictures of global stars -- China's Ziyi Zhang (Crouching Tiger, Hidden Dragon, Hero and House Of Flying Daggers ), Britain's Sophie Okonedo(Hotel Rwanda) and Colombia's Catalina Sandino Moreno (Maria Full Of Grace).
There are two desis in People's special issue. Bend It Like Beckham's Parminder Nagra [Images] is listed as one of the 10 beauties in their 20s (she is 29).
In the section Beauties On Your Block, the magazine lists 10 top beautiful non-celebrity people nominated by People readers. That section has a picture of 25-year-old Vijay Agarwal from San Jose in the Silicon Valley. His bio says he is the founder of a non-profit organisation that focuses on underprivileged education.