June 21, 2005 14:06 IST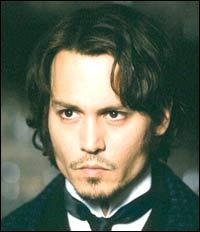 If director Ashvin Kumar has his way, Hollywood hunk Johnny Depp [Images] could soon serenade an Indian actress in the backwaters of Kerala [Images].
Fresh after the worldwide acclaim for the Oscar-nominated Little Terrorist, Kumar plans to rope in his favourite actor Depp for a romantic comedy shot in God's Own Country.
"I am trying to get Johnny Depp to act in a movie set in Kerala," Kumar told PTI.
The 30-something director hit the headlines earlier this year when his 15-minute movie Little Terrorist -- based on the real-life incident of a Pakistani boy straying into Indian territory -- was nominated for an Oscar in the Live Action Short Films category.
"So far, Little Terrorist has been screened in 63 international film festivals in over 17 countries and has won 10 awards," says Kumar, adding that the Oscar nomination did help.
"It helps ensure the first step -- now I know that A-list stars are at least reading my scripts." Currently, Kumar is busy preparing for The Forest -- a bilingual thriller starring Manoj Bajpai [Images] and Sandhya Mridul, purportedly the first made-in-India film to be backed by a Hollywood producer.
| | |
| --- | --- |
| | More on rediff.com ! |
| | |
Starting November, the film will be shot in the Indian jungles on the foothills of the Himalayas. The full-length feature will focus on the present-day ecological crisis and is aimed primarily at the international box office.

Kumar has grand plans for the film's release. "We plan to take it to Cannes [Images] in the fall of 2006, and then release it in around 1500 theatres in the US," he says.

Indian fans will get a chance to watch the film but will have to wait a while since Kumar plans to release the film in India only after its US release. But will a film on the environment be financially viable? "I don't want to make a movie just for the sake of it. If I take two years to make something, it should be something of substance. There is a hidden message in each movie I make," says Kumar.

"Instead of making a wildlife documentary in which nobody would be interested, I wanted to use the film to address concerns about wildlife and deforestation," he adds. The young director also defends his decision of not going in for saleable Bollywood stars for The Forest. "I deliberately did not take established Indian stars because they won't make any difference in the US market."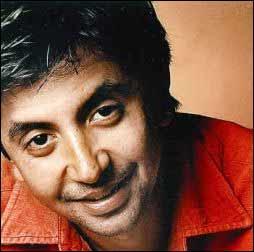 Also in the pipeline for Kumar is a remake of his debut film, The Road to Ladakh (2002) about a Western woman who comes to India only to fall in love -- albeit unknowingly -- with a terrorist. A famous American actress will be essaying the role of the protagonist.
"Talks are still on and I can't reveal the name just yet," says Kumar. However, those expecting the usual Bollywood caper may well be disappointed as the filmmaker plans to base the film as a sort of metaphor for US intervention in Iraq and Afghanistan.
For all Kumar's future endeavours, Little Terrorist would remain the film that got him fame. Shot in a span of five days, the film bagged the first Oscar nomination for India since Lagaan [Images] two years ago. It eventually lost to Briton Andrea Arnold's film The Wasp about the struggles of a single mother. Can failure to bag an Oscar be attributed to a bias against India? Kumar doesn't think so.
"I really liked three of the movies in contention and felt they were as good as Little Terrorist. Maybe we lost for technical reasons. Maybe we lost just because the subject of The Wasp was more topical," he says. The tech-savvy Kumar says he uses the world wide Web to the hilt.
He blogs, though anonymously. Indeed, he has around five web sites of his own, where among other things, he sells DVDs of his films. As a student, he even used to help fashion designer mom Ritu Kumar with e-commerce.
Almost in the same breath, Kumar is quick to deny that he ever used his mom's name to strike it big in the world of films. "No, I did not. Even if I had, it may have helped me as a fashion designer, but certainly not as a filmmaker."