Advertisement
February 22, 2005 16:44 IST
Last Updated: February 23, 2005 15:46 IST


The Berlin film festival's Golden Bear went to U-Carmen eKhayelitsha, a stunning film from South Africa, directed by Marc Dornford-May. The film sets the popular opera Carmen in the shanty township of Khayelitsha in contemporary South Africa, with an obese, black Carmen in the lead role -- who nonetheless has a searing, sexy screen presence.

It is wonderful to compare how this film -- like Bollywood -- uses song and dance in its narrative, but wonderfully marries Bizet's rousing score with a libretto in Xhosa, a South African dialect.

The Silver Bear (Jury Grand Prix) went to the Chinese film Peacock, directed by Gu Changwei, while the Silver Bear for Best Director went to Marc Rothemund for Sophie Scholl -- The Final Days. Taiwanese director Tsai Ming Liang won a Silver Bear for outstanding artistic contribution, for The Wayward Cloud.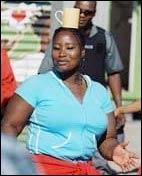 There was a decent contingent of Indian films at this year's Berlin film festival, which ended on February 20, including Shonali Bose's Amu, Yash Chopra's [Images] Veer-Zaara, Satyajit Ray's Jalsaghar and the digitally colourised version of K Asif's Mughal-e-Azam.
Another intriguing film, German filmmaker Florian Gallenberger's Shadows Of Time (Schatten der Zeit), was shot in Kolkata and made in Bengali. The film features Tannishtha Chatterjee, Prashant Narayanan and Irrfan, with a cameo by legendary Bengali actor Soumitra Chatterjee.
| | |
| --- | --- |
| | More on rediff.com ! |
| | |
The Indian films had a warm response. Says Shonali Bose, "The screening of Amu in Berlin was my most powerful screening experience so far, perhaps even more than in India. The audience got all the jokes, and, as the film became serious, I could feel the tension in the theatre. They asked searching questions afterwards. I think the issue of confronting your history resonated well here, in a nation that also has a troubled history."

Yash Chopra was also elated with the enthusiastic response to Veer-Zaara in a decidedly non-NRI setting.
"I was worried no one would turn up for the film, which is subtitled in English for a German audience," he said. "But Dorothee Wenner, programmer for the International Forum of New Cinema of the Berlin festival, who pre-selected the film, insisted it would work. All the shows went house full. They really seemed to feel for my Indo-Pak love story. It is as if the film was set in East and West Germany [Images]."
Chopra also met Berlin festival director Dieter Kosslick and was interviewed on German television by German director and television host Alexander Kluge. Veer-Zaara will be released in Germany in May.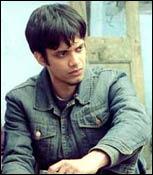 Says Dorothee Wenner: "Amu confronts a political issue with courage and sensitivity, while Veer-Zaara is representative of Bollywood, a genre of filmmaking that continues to flourish despite the onslaught of Hollywood, has craftsmanship and is an emotional Indo-Pak love story, after a decade of Indian films that make the villain out to be a Muslim or Pakistani."

In addition, nine young Indians were chosen to participate in the Berlinale Talent Campus, directed by Christine Dorn and coordinated by Neel Chaudhuri. The programme included workshops conducted by distinguished personalities including directors Walter Salles (Central Station, Motorcycle Diaries) and Mike Figgis (Timecode), cinematographer Christopher Doyle (Hero, In The Mood for Love), production designer Dante Ferretti (Gangs of New York, The Aviator) and costume designer Emi Wada (Kurosawa's Ran).

Says Dorn, "We have 530 film students from 90 countries at the Talent Campus. Holding the Campus in New Delhi and Sithengi has given it added impetus. This is the third year of the Campus, and a number of filmmakers from earlier Talent Campuses have already presented their films at this year's Berlinale."

The Indians selected for the Berlinale Talent Campus programme included Ankur Khanna (left, above), 24, the lead actor of Amu, who was selected on the basis of his three minute film on football. Says Khanna, "It is a huge privilege to be here. Although I am an actor and have directed 10 plays, I don't see myself working in mainstream cinema in Bombay. I'd prefer to be a film director. My short film Bad Habits was already shown at the Oberhausen film festival. Now, I'm hoping to make my next one."

Film critic Meenakshi Shedde was invited to the Berlinale Talent Campus as a mentor on a young film critics programme.