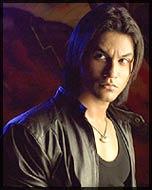 In 1987, a little boy was running around his home in Srinagar, when his family members told him he to run around the television cameras that were rolling nearby instead.
A Doordarshan serial, Gul Gulshan Gulfam, directed by Ved Rahi, was being shot in the summer capital of Jammu and Kashmir at that time.
Kunal Khemu, the little boy, was first seen in a fleeting role in that serial.
Later, he went on to star in pivitol roles in such films like Hum Hain Rahi Pyaar Ke, Raja Hindustani and Zakhm.
But Kunal has seen more than film sets. He has seen his Valley bloodied by terrorism. He has seen the exodus of Kashmiri Pandits -- including his family -- from their land.
| | |
| --- | --- |
| | More on rediff.com! |
| | |
Now, he makes his debut as a hero in the Mahesh Bhatt production Kalyug, which hits theatres on December 9.

"Life was difficult for my family, as we didn't know where to go after leaving Kashmir. We settled down in Mumbai, in a suburb called Mira Road. My family still lives there," Kunal says.

"As a child, I thought we had come to Mumbai for a holiday. I did not realise that this holiday was permanent. Now, our home in Srinagar has been occupied by the locals. There is no way we can go back," he adds.

But ask him about his new career, and he cheers up. "The best thing about my debut is that people have forgotten my childhood face. They don't recognise me in this look," he says.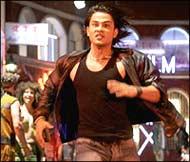 "My father [Ravi Khemu] felt that if I don't give up acting, then people will always recall me as a child actor. So I took a break. I think that move paid up," Kunal explains.
"If you notice, no child star made it big when s/he grew up because the child's image was still fresh in people's memory. They could not digest the fact that the child star had grown into a man. After Class 10, I kept away from films,"
Kunal enrolled in Mumbai's Narsee Monjee College and started doing theatre.
Ask him how his acting career started, and Kunal jokes, "It all happened because I did a part running around a shikara [Kashmiri houseboat],"  referring to Gul Gulshan Gulfham.
"I did a serial called Chitra Kathayen when my family shifted to Mumbai, and after that I was selected for a role in Hum Hai Rahi Pyaar Ke with Aamir Khan. I got many offers after that, but my father felt Zakhm should be my last film,"  he adds.
Kunal played a young Ajay Devgan in Zakhm, which also featured Pooja Bhatt, Sonali Bendra and Nagarjuna. The Mahesh Bhatt movie won Devgan his first National Award.
"It was a very different and difficult role from what I had played earlier. While doing the film, I struck a rapport with Mahesh Bhatt. At that time, he promised me he would cast me as a hero in future," Kunal says.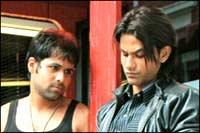 Seven years later, when Bhatt did ask him to be a hero, Kunal did a double take.
"I was completely taken aback after hearing the name of the film [it was supposed to be called Blue Film]. I was afraid that people would think I'm doing a blue [porn] film. Later, we decided to change the name to Kalyug," Kunal says.
"I play a Kashmiri. On his honeymoon, he and his wife are caught on a Web camera, fitted by the porn mafia. The wife then commits suicide and the boy decides to take revenge.
"Mohit Suri, the director of the film, has done a very good job. We are a very young group of people. Mohit is 24, and I am 22. This film is made on young people's sensibilities. After the success of his earlier film Zeher, I hope people will like me in Kalyug," Kunal adds.
After Kalyug, Kunal has no films at hand. But he says talks are on.
"Let me add that some day I would love to go back to Kashmir for a film shoot," Kunal says. "Or even a holiday."