Home > Movies > Bollywood News

Johnny Depp at IFFI 2006?

Raja Sen in Goa | December 01, 2005 14:57 IST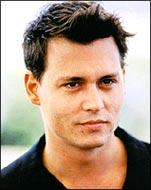 The Inernational Film Festival of India at Goa promised to feature great stars from the world of cinema, both Indian and International.  
What it has given us, instead, is a set of European and Indian directors. While it is great to be able to spend time with filmmakers and cinematographers, the red carpet aspect of any festival cannot be overlooked.
We are calling this India's answer to Cannes, but even our biggest names are missing.
In an attempt to redress this imbalance, a couple of nights ago, at one the Festival's many parties, director Shyam Benegal took IFFI Director Afzal Amanullah aside and gave him some valuable advice, and we happened to be within earshot.

"Johnny Depp will be in India in November 2006. Not just that, he will be in Goa," Benegal said, probably referring to Depp's planned adaptation of Gregory David Roberts' novel, Shantaram.

"If you call him at that time, he just might accept your invitation and come for IFFI. But do it now. Don't wait for next November to send him an invitation. Call him now," the veteran director added.


What do you think about the story?








Read what others have to say:





Number of User Comments: 2








Sub: IFFI Goa

I am surprised IFFI did not invite Angeline Jolie and Brad Pitt. They were in Pune doing their latest movie and I am surprised the ...


Posted by Rashmi









Sub: samantha

is it just me or does johnny really look like a mouse?


Posted by samantha






Disclaimer