Home > Movies > Columns > Sukanya Verma





The real stars of Bollywood

March 11, 2004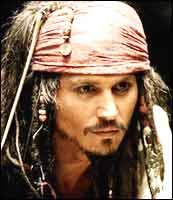 There was an article once in a foreign publication saying Johnny Depp is one of the most underrated actors of his time. We are talking about the actor of
What's Eating Gilbert Grape
,
Ed Wood
,
Donnie Brasco
and
From Hell
, which was truly exceptional.
Depp eventually turned the tide in his favour. And how!

In theory, playing a roguish pirate would never lead to an Oscar nomination. In reality, it did. His comic turn as Jack Sparrow in Pirates Of The Caribbean: The Curse of the Black Pearl was so inspiring that the Academy had to reconsider their options.

That's Hollywood!

Coming to Hindi films, in recent times, even the most regular performance by an actor seems to get hyped as award-worthy.
Preity Zinta is a good actress. But her performance in
Kal Ho Naa Ho
wasn't anything extraordinary. Kareena Kapoor was average in
Chameli
. But after the young actress tom-tommed her streetwalker act to the skies, no one was left with anything to say.
Evidently, hype or hits make a good performance. Flops are not counted.
But what about those actors who give more than what they get? Here's taking a look at some of Hindi cinema's underrated performers.
Motilal:
A natural. At a time when dramatic acting was at its peak, Motilal introduced the concept of spontaneity. For instance, his Chunnibabu in
Devdas
was any day more convincing than the lyrical Jackie Shroff of Sanjay Leela Bhansali's version. While everyone remembers Kundan Lal Saigal, no one really gives a thought to Motilal.
Balraj Sahni:
Subtlety was his middle name. His gentle, compassionate voice conveyed myriad emotions realistically. When Sahni came on screen, it never seemed like he was acting. He always became the character he portrayed. The well-educated Sahni was as good as his peers -- Raj Kapoor, Dilip Kumar, Dev Anand -- if not better. Take
Do Bigha Zameen
,
Anuradha
,
Kabuliwallah
,
Haqeeqat
,
Seema
and
Garam Hawa
.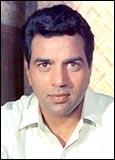 Dharmendra:
It is rather unfair that despite great performances in so many films (
Satyakam
,
Anupama
,
Chupke Chupke
,
Sholay
,
Nauker Biwi Ka
), Dharmendra never really got his due. Romance, comedy, action, drama -- the big-hearted Jat handled every genre effortlessly. Yet when it came to awards, he lagged far behind his contemporaries.
When he finally received a Lifetime Achievement Award from Filmfare, the man got really emotional. At the awards night, Dharmendra was at his candid best. He recalled how he had hoped he would win every year, but never did.

Shashi Kapoor: His suave sense of humour and infectious smile were the perfect foil for the angry young man Amitabh Bachchan (in Deewar, Trishul, Silsila, Kabhi Kabhie). While Big B enjoyed the limelight, Shashi Kapoor's graceful support was overlooked.
The youngest sibling of Raj and Shammi Kapoor entered films long before AB. He made an impact as the young Raj Kapoor in
Awaara
. Although he had great potential, Kapoor got stuck in the rut of fluffy chocolate hero roles. He played roles of substance late in his career (
Junoon
,
Kalyug
,
Vijeyta
,
Utsav
,
Muhafiz
).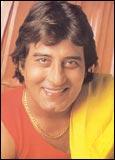 Vinod Khanna:
He began his career as an anti-hero (in
Man Ka Meet
). But his handsome face soon landed him the part of hero. Gulzar tapped his talent in films like
Mere Apne
,
Achanak
,
Meera
and
Lekin
.
He was considered Amitabh Bachchan's strongest rival. Together, they formed a formidable team though. Had Vinod Khanna not given it all up to meet his spiritual needs in Osho's Ashram, life would be different for him. His second coming could never restore his original position in the industry.
Rishi Kapoor: Sometimes when an actor is incredibly good-looking, there is a tendency to neglect the actor in him. Something like that happened to Rishi Kapoor. Although he is mostly associated with gorgeous sweaters and his successful pairing with Neetu Singh and a whole lot of pretty faces, Rishi survived superstars like Amitabh Bachchan and the consecutive action films phase. Instead of following the if-you-can't-beat-them-join-them credo, Rishi continued to indulge in the romantic/family drama genre.
Rishi Kapoor is a complete natural in front of the camera -- take the child actor in
Mera Naam Joker
or the lover boy in
Bobby
,
Khel Khel Mein
,
Kabhi Kabhie
,
Karz
and
Chandni
.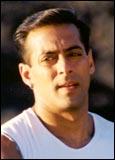 Salman Khan:
He is popular. He is always in the news. Think Salman. Think trouble. Never films. His knack of walking into trouble has overshadowed people's perception of him as an actor.
But Salman has delivered terrific performances in many films (Maine Pyaar Kiya, Saajan, Andaz Apna Apna, Hum Aapke Hain Koun..!, Khamoshi, Kuch Kuch Hota Hai, Tere Naam). He can be sensitive, vulnerable, funny, aggressive and charming as his role demands. He goes about his role so casually that the effect is very believable.

Akshaye Khanna: It's plain bad luck that Akshaye Khanna's career never took off the way it ought to have. The actor has always been at ease in front of the camera. Unfortunately his first film, Himalayaputra, was a box-office turkey.
Akshaye had to wait till J P Dutta's Border to reassert his presence. In a looks-conscious film industry, his receding
hairline didn't make things any better. Except for an occasional Dil Chahta Hai or Hungama, the actor is mostly lying low.

Deepti Naval: Deepti Naval never found herself mentioned in the same breath as, say, Smita Patil or Shabana Azmi, her colleagues from the so-called art cinema. Strange, considering that the petite Naval has done a fair share of offbeat roles as well.
She displayed a flair for comic, serious and sensitive roles in
Chashme Buddoor
,
Kisi Se Na Kehna
,
Saath Saath
,
Ek Baar Phir
,
Kamla
,
Mirch Masala
,
Angoor
,
Katha
and the recent
Leela
and
Freaky Chakra
.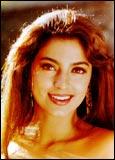 Juhi Chawla:
Everyone loves Juhi Chawla. But no one takes her seriously as an actress. Recognised for her super comic timing in films like
Bol Radha Bol
,
Hum Hain Rahi Pyaar Ke
(for which she won the Filmfare Award for Best Actress), and
Ishq
, Juhi evolved to be part of new age films like
Jhankaar Beats
and
Teen Deewarein
.
It is hard to miss the humour in her eyes and vivacious presence on screen. But at a time when even frivolous performances get accolades, it is sad to see Juhi get ignored.

There are many more names that come to mind.
Feel free to share your experiences with stars and your views on films! I will try and incorporate it in this column. And do let me know about films you would like to discuss.
Email Sukanya Verma!
More Columns


What do you think about the story?








Read what others have to say:





Number of User Comments: 32








Sub: BIG B is the B E S T

salman is a better actor than anyone listed here... but BIG B is the best and will be till the bollywood exist


Posted by mahesh









Sub: salman is the greatest superstar of bollywood

the biggest superstar of the industry is salman khan..with the no of superhits he has under his belt ..no other actor other than big b ...


Posted by siddharth









Sub: SRK

srk is betta than akshay khanna and salman khan, come on, wat r u talkin about


Posted by ....Divya....









Sub: SALLU is the best

I think no hero in bollywood can compete with Salman Khan, he is only the best lookind actor in the industry... just by seeing his ...


Posted by Zubbu









Sub: bah

to be fair, SRK was really good in his earlier films back in the day, like Daar, Ram Jaane etc, bt his recent films have ...


Posted by duffers






Disclaimer