Home > Movies > Oscars 2004 > Features

Oscar watch: Tom Cruise is Tom Cruise!

Arthur J Pais | February 20, 2004 11:59 IST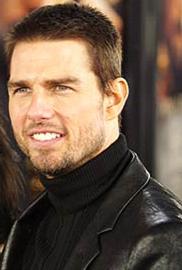 Japan, which is the biggest market for Hollywood films outside North America, often embraces American films with a kind of ferocity unseen anywhere else. Titanic, for instance, grossed $200 million in that country.

Just this week, Tom Cruise's The Last Samurai, a martial arts drama set in a period of great civil unrest and warfare in Japan, reached $112 million in Japan. In America, the film is ending its run with a strong but yet disappointing (given the film's $130 million budget), run with $110 million.

The movie, which received four Oscar nominations -- for art, sound, costume and best supporting actor for Ken Watanbe -- is expected to conquer at least $125 million in Japan. Its gross outside America is expected to be $350 million. While it grossed about $20 million each in such countries as Britain, France, Japan and Italy, the Japanese gross is quite mind boggling.

Tom Cruise's muscular popularity abroad is amazing. Never mind that he was not nominated in the best actor Oscar category, his fans abroad are so utterly devoted to him that they turned The Last Samurai into a mega hit. The film will end up with at least $450 million worldwide gross, and will become one of the most profitable films of his career. Cruise also co-produced the movie.
***
The triumph of Return Of The King at the BAFTA Awards (the British equivalent of the Oscars), where it was crowned with five awards, including Best Film, could certainly influence the Oscar voters.

But would the BAFTA award to Peter Weir, director of the glorious but a box-office disappoint Master And Commander weigh with the American voters?

ROTK director Peter Jackson, who has won the award for directing from the likes of Directors of Guild of America, was snubbed by the Brits. But he is a huge favourite to win the Oscar for Best Direction. And Peter Weir certainly isn't, though some voters may change their mind following his BAFTA triumph. 

Many voters think that ROTK which, by the end of this month, will exceed $1 billion benchmark worldwide, should not only be honoured for its crowning achievement in epic filmmaking but its director should also be recognised with an Oscar for his singular vision and keeping up the integrity of his work in all the three films. Many directors falter as they go into the third saga. Remember how Francis Ford Coppola turned out a disappointing third film in The Godfather saga?

But some Oscar voters may contemplate another scenario in which the three much talked about directors of last year will somehow be honoured. Thus Sofia Coppola won't get an Oscar for producing or directing Lost In Translation, the delicate, bittersweet romantic drama, but she at least gets the Oscar for the original screenplay.
And while Clint Eastwood, who is in his 70s, gets the Oscar for directing the deeply felt mystery about betrayals and lost dreams, Mystic River, Jackson is not ignored either. In this scenario, ROTK gets the best picture nod, and Jackson gets an opportunity to go to the stage and receive the award with other producers.

Meanwhile, ROTK's international gross reached $970 million, out of which $360 million came from America. No doubt its 11 Oscar nominations gave it a stronger run. The movie, which opened in Japan over the weekend with a $14 million gross, is expected to make at least $100 million there, surpassing by a big margin the collection of the previous Tolkien saga, which grossed about $70 million.                                                    
Photo: Carlo Allegri/Getty Images
| | |
| --- | --- |
| | Article Tools |
| | |
| | |
| --- | --- |
| | Related Stories |
| | |