Home > Movies > Westside Story





JLo, Affleck back together?

rediff.com Entertainment Bureau | October 03, 2003 11:51 IST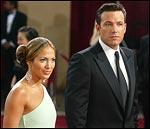 The much hyped Jennifer Lopez-Ben Affleck wedding, which was to take place on September 19, was called off owing to differences between the couple.
But it looks like the two are together again! msn.com claims that the huge pink diamond ring is back on JLo's finger!
In fact, director Kevin Smith, who directs the duo in Jersey Girl, claims that the wedding is still on!
Keep watching this space!
Renee's four-course breakfast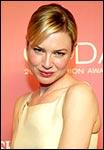 After her hit film Bridget Jones' Diary, Renee Zellweger will star in its forthcoming sequel.
The actress has been busy gorging on four-course breakfasts to gain weight for the role. According to abcnews.com, the 34 year-old, with the help of her nutritionist, eats healthy food with hidden fat.
| | |
| --- | --- |
| | More on rediff.com! |
| | |
In the first film, Zellweger had played an overweight woman who falls in love with Hugh Grant's character, only to realise that the man who really holds the key to her heart is someone else (Colin Firth).
The sequel, Bridget Jones: The Edge of Reason, is scheduled for a 2004 release.
Meg is looking for love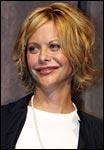 Meg Ryan is now looking for more than just mail. She's looking for love.
The You've Got Mail star had divorced Dennis Quaid in 2000 after a fling with Gladiator hero Russell Crowe.
The actress was also linked recently to John Cusack. According to ananova.com, Meg 'believes in marriage' and wants to fall in love again.
She has an 11 year-old son Jack with Quaid.
Click here for More Features