Home > Movies > Bollywood News

'I believe in Black as much as Bajirao Mastani'

Subhash K Jha | July 18, 2003 16:59 IST

It's official! Sanjay Leela Bhansali has decided to make two films in quick succession. Bhansali's Devdas made waves in India and all over the world last year. Now, he's back with yet another period film based on the historical romance between the legendary Maratha general Bajirao Peshwa and the courtesan Mastani.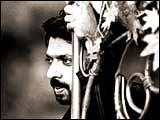 For the coveted role of Bajirao, Bhansali has signed Salman Khan who worked in his earlier films – Khamoshi: The Musical and Hum Dil De Chuke Sanam. For Mastani, the astute filmmaker has zeroed in on the hot-and-saleable Kareena Kapoor.
In an exclusive interview, Bhansali said, "I couldn't see a better Bajirao than Salman. I know people will challenge me for my casting. But they did the same when I cast Shah Rukh Khan as Devdas and Ajay Devgan in Hum Dil De Chuke Sanam. The doubts are in their minds, not mine. Everyone has a different take on every issue. But the final decision has to come from within me. While writing the screenplay I saw only Salman and Kareena in the title roles. I think Salman fits in perfectly, no doubt about that. When audiences see him they'll know what I mean. I write all my scripts with Salman in mind. He understands me perfectly on the sets. There is a sense of fun underlining the seriousness on the sets."
Bhansali says he didn't sign his favourite Khan for Devdas because Shah Rukh Khan suited the role better. Salman, admits Bhansali, was hurt. "I should have told him I intended to cast Shah Rukh. He wasn't hurt about not being cast, but about not being told. Finally it's the film that matters. Friendship and loyalty shouldn't come in the way of casting. If you compromise in the casting it is bound to expose eventually. Black has to be made only with Amitji [Amitabh Bachchan] and Bajirao Mastani with Salman."
According to Bhansali, Kareena has extraordinary talent that is waiting to be tapped. "She has the pathos of Meena Kumari and the fire of Nargis. Kareena also exudes a unique mystery and power in her personality. There's something very striking and untamed about her personality. No one can play a female warrior better than her. Mastani has to be larger than life. Kareena is perfect for the role. She is going to be a revelation as Mastani. I wouldn't have anyone else playing Mastani. She possesses a completely different area of attitude, personality, beauty and femininity."
"Everything about her is different from the actresses I have worked with before," he says. "That gives me the impetus to explore the utterly fascinating character of Mastani in all her glory. Mastani is one of the most important female characters in Indian history. With Kareena playing her I feel I can capture the essence, ethos and spirit of Mastani."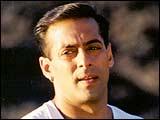 In the other pivotal role of Bajirao's wife, Bhansali has cast Rani Mukerji. The Chalte Chalte star also features in his other project Black. The shooting of Black commences in December 2003. "Only she [Rani] can play Bajirao's wife Kashibai the way I see the character. I needed a great performer who is also dignified. Without Rani in Bajirao Mastani I would be as confused as Devdas without Madhuri [Dixit]. I have signed her [Rani] for both Black and Bajirao Mastani. She is a fabulous actress. It would be as wonderful to put her on screen with Amitji in Black, as it would be to put her with Kareena Kapoor and Salman Khan in Bajirao Mastani. The two films offer her a range that actresses only dream about. Rani and I are very good friends in real life. That will help us while working together."
Before Bhansali begins work on Bajirao Mastani in May 2004, he plans to start an English-Hindi bi-lingual called Black starring Amitabh Bachchan. "I am grateful to Amitji for accommodating my film in his busy schedule. It is fascinating to know that even today filmmakers are devising projects with him in mind. I think that makes him the greatest star-actor of our country. I have been a diehard fan from childhood."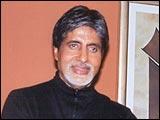 Like most filmmakers, it was Bhansali's dream to work with the Big B. "Even my first film Khamoshi was written for Amitabh and Jaya Bachchan. But at that point he had taken a break from acting. I felt with a baritone like his, he would never choose a role that required him to be mute [for his comeback film]. The fear of rejection prevented me from approaching him," he says.
Cynics are doubtful about how a man of Bhansali's consuming vision plans to make two films back-to-back. He is clear about his plans. "Both projects are very close to my heart. Once I decided on making these films there was never any question of turning back. Rather than standing by my convictions, people are busy spreading rumours. Each day there's a new rumour about the casting. The fact is I have cast my first choices in both projects. It was reported that Rani had walked into Bajirao Mastani and Kareena had walked out. What was the need for this baseless media report when they are playing two different roles?" he quizzes angrily.
To Bhansali, Black and Bajirao Mastani are not only means of creative rejuvenation. It is also a chance to prove his capabilities in two contrasting genres and moods. "It is a conscious process of rejuvenation as a filmmaker. I have to reinvent myself as a creative person."
Bhansali cites the example of his cinematographer Ravi Chandran in both films. "We [Chandran and Bhansali] will be constructing two totally different perspectives in the two films. I will have to work extensively with all my actors before shooting starts. With Amitji I've to get over my awe before I can get to a comfort level. I'll have to learn to take him into confidence rather than look up to him. Neither he nor I have done anything like Black before. Fortunately he's one of finest human beings I know, so communication should be easy. With Kareena and Rani it'd be much easier. They just need to surrender themselves to me in order to come into their own. I know can I mould her [Kareena] into my vision. Mastani is a very crucial role. It's imperative that Salman and Kareena play this historical character correctly, and I know they will," he says.
The filming of Black will take place between December and April 2004. Bajirao Mastani goes on the floors in May 2004.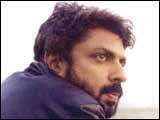 Contrary to the title, Black isn't a depressing subject at all he says. "It is an uplifting tale on the triumph of the human spirit."
Black is also Bhansali's favourite colour as it has a universal resonance. "I think it's a powerful striking colour which describes the film's sensitivities," says the passionate director. "Black isn't a small project I have squeezed into my schedule. How can any film with Amitji be small? It's going to be a very important film in my oeuvre. Amitji's and Rani's [as well]. I plan to make it in both English and Hindi. Bhawani Iyer's English dialogues are too lucid to be left behind in translation. I believe in Black as much as I believe in Bajirao Mastani. The two are so different from each other. I feel creatively stimulated and challenged like never before. Here's my chance not just to do two antithetical films but also something completely different from what I have done in my last three films."


What do you think about the story?








Read what others have to say:





Number of User Comments: 21








Sub: Please Clarify These Doubts

Its a pretty comprehensive interview. But a few more questions should have been asked which would have cleared a lot of doubts for us. If ...


Posted by Deepak Jain









Sub: Most overrated director

I cant believe that producers are funding his immature, overpriced, gawdy-looking, star-studded projects. Anybody could have made a Devdas with Shah Rukh and Ash. Sanjay ...


Posted by Sanjayisjunk









Sub: Lack of inspiration

Bhansali: "Contrary to the title, Black isn't a depressing subject at all. It is an uplifting tale on the triumph of the human spirit." That's ...


Posted by ansha









Sub: Good luck bansali

I have confidence in bansali that he can make a good film, go for it dude.


Posted by Dolly









Sub: Salman as bajirao

I cant bear salman khan as bajirao. Its tooo much. i think this would be most Humiliating moment for hindi film era. :( no one ...


Posted by Nana






Disclaimer