Home > Movies > News Bytes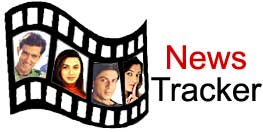 Why the role of a lover lured Mahima

Rediff Entertainment Bureau | July 12, 2003 15:22 IST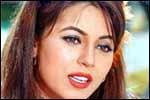 Mahima Chaudhry

will be seen in an artsy role in Iqbal Durrani's Gandhi Se Pehle Gandhi. The film is based on the life of legendary tribal leader Birsa Munda, who will be played by Sameer Kochar (Valentine's Day). Munda was the hero of the tribals of Jharkhand, who fought against the oppressive rule of the British Government. he was finally captured and died in prison.

Mahima will play Birsa's lover Phali.

The shooting of the film will start this month.

Amitabh Bachchan's contract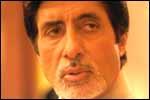 Amitabh Bachchan

has an unusual clause in his contract with Farhan Akhtar (Dil Chahta Hai). The actor, who stars in Akhtar's next film, Lakshya (also starring Hrithik Roshan and Preity Zinta), has an asthma problem and has apparently stated that if he has any health problems in the high-altitude locations like Leh (where the film was partly shot), he will return to Mumbai.

Luckily for the actor and director, the recently concluded schedule in Leh went well.

Will Romu Sippy rope Reema Sen for his next film?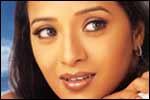 Reema Sen

, who plays one of the leading roles in Jaal - The Trap (Sunny Deol, Tabu) had a special screening of her film for producer Romu Sippy.

Sippy (Satyamev Jayate, Amaanat, Satte Pe Satta), who will soon start a film, is looking out for a female lead and is reported to have requested a screening. The new film will be directed by his brother Raj Sippy, and will be completed in a single 45-day schedule.

Jaal

will hit the screens July 18.