Home > Movies > News Bytes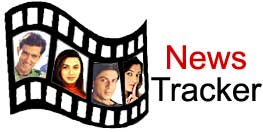 Khushi postponed

Subhash K Jha | January 22, 2003 18:07 IST



Subhash K Jha

Khushi postponed
Fardeen Khan and Kareena Kapoor's Khushi has been pushed ahead from January 31 to February 7. The official reason? The film distribution sectors of central India -- CPI Berar and Rajasthan -- are on strike on January 31.
Says producer Boney Kapoor, "I stand to lose a lot of money if I go ahead with the release as planned. But I cannot afford to take chances with this film." His last production Shakti: The Power was a shocking loser.
Besides the strike, the other reason for Khushi's postponement is Sridevi's numerologist Sunita Menon who declared that January 31 is an inauspicious date.
Khushi was cleared by the censors on January 21 with two minor cuts.
Namrata has a quiet birthday
January 22 marks the birthday of model-turned-actress Namrata Shirodkar. She had a quiet Continental lunch with a close friend. "I prefer to be in quiet places. Crowds are not my scene," she says.
Her last film, Anant Mahadevan's Dil Vil Pyar Vyar, was a disappointment at the box-office. But Namrata isn't fretting. "Never in my life did I get so many rave reviews. It was very encouraging."
Here comes Rekha
We know her as the quiet, better half of composer-filmmaker Vishal Bharadwaj. But there's more to Rekha Bharadwaj than that. A classical singer with a firm grip over the grammar of the ragas, her new album Ishqa Ishqa showcases her talent over eight tracks, with lyrics written by Gulzar.
Vishal, who has scored the music, says the popular tracks are Teri razaa, Chingari and Tere ishq mein.