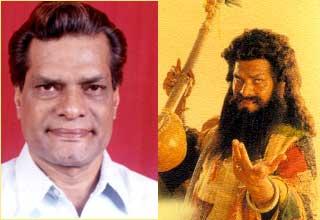 HOME | MOVIES


Rajesh Vivek
Guran, the fortuneteller

The beginning: Ashu saw my performance in Shyam Benegal's Junoon, 20 years ago. I was a soothsayer in that film, too.
When I got a call from Aamir's office, I was overwhelmed. Like I was reborn.
I'm from Jaunpur, Uttar Pradesh. I was the cricket captain at school. I love batting. My style in the film was conceived by Aamir.
I want to swing the bat and hit the fours and sixes. But that was supposed to be Aamir's batting style. So, I had to improvise my own. Also, some couplets I recited were mine.

The shoot: It was quite tough. I had that beard on for the duration of the schedule. If dust, breeze, heat, etc, irritated me, I would run to Shelley, the hairstylist.
Throughout the shoot, I had to drink a lot of cold drinks and sit in the shade, because the facial hair made me feel very hot.
Now, I want to act in films without a beard. People haven't seen my face in reality. I want a cleanshaven role like Aamir or Shah Rukh Khan! I don't want to play sadhu or daaku roles any more.

On Lagaan: It was a hit because we all worked with sincerity and worked hard.

Future projects: Sridevi's Production No 1. I play a zamindar.