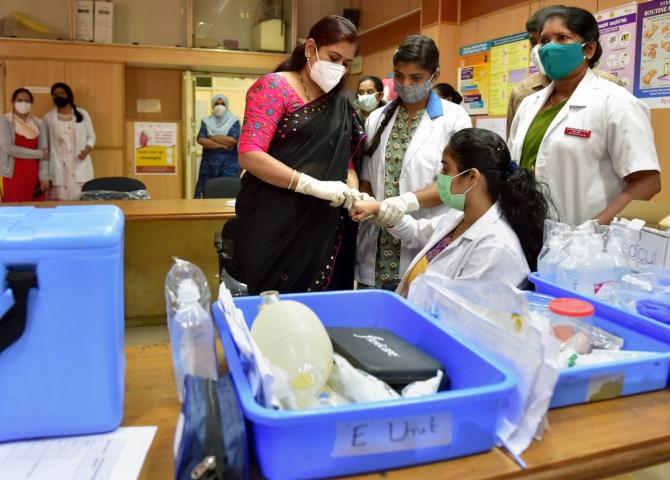 On Monday, Finance Minister Nirmala Sitharaman will present the Budget for the Financial Year 2021-2022.
Nirmalaji had asked all of us to send the finance ministry inputs so that the government could prepare an all inclusive Budget, one that will incorporate the needs of its people.
In a month-long series, A Ganesh Nadar/Rediff.com spoke to Indians across the land about what their expectations from Budget 2021 are.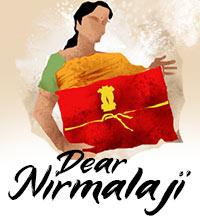 Dr Samar Sen Popuri, 36, MD (internal medicine), was born in Andhra Pradesh.
He is a consultant and diabetologist and practises at Sunshine Hospital, Gachibowli, Hyderabad.
His wife, Dr Jumana Hussain, is a physician and an assistant professor in the department of medicine at the Nizam Institute of Medical Sciences.
They have a two-year-old son.
Last year, Dr Popuri paid about Rs 2 lakhs in taxes.
In the concluding feature in this special series, a day before the Budget, Dr Popuri shares his expectations from the finance minister:
Dear Nirmalaji,
The government should concentrate on public health and improve infrastructure in existing hospitals.
It should build new hospitals to cater to the current population.
The doctor/patient ratio in India is one of the lowest in the world. We need to improve that by recruiting more doctors.
Doctors are underpaid when compared to what they can earn in the West. If you pay doctors better, you will find that a lot of doctors are willing to go to even the remotest areas.
Hospitals in rural areas should be better equipped so that the skills of the doctor can be of better use to the patients.
A radiologist can be sent to a rural hospital provided there is basic infrastructure like an X-ray machine, ultrasound scan and foetal scan available there.
The government should conduct more health camps to create awareness among the public about sanitation, public defecation and urination.
The public should be taught more effectively to keep their surroundings clean in order to prevent the spread of many infectious diseases.
The government needs to ramp up its effort to raise awareness regarding the breeding spots of mosquitoes, like open drains and stagnant water, to prevent the spread of vector-borne diseases like malaria and dengue.
It must increase the percentage spent on public healthcare in the Budget.
Thank you.
Earlier in the series:
Feature Presentation: Aslam Hunani/Rediff.com