Why US doctors want Indian drugs to be banned
March 24, 2014 12:20 IST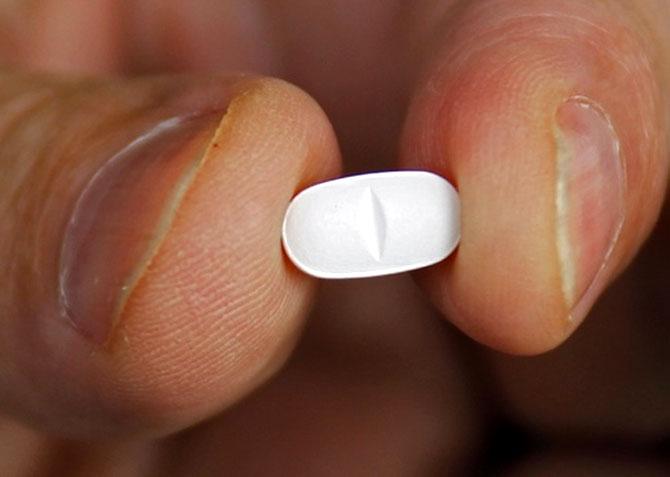 In this final part of the three-part series on America's war on substandard Indian generic drugs, Aziz Haniffa speaks about US doctors' contempt for drugs exported from India and the ineptitude of the US Food and Drug Administration to stop the menace.
Part I: War on made-in-India drugs comes to US Capitol Hill
Part II: India's reaction myopic, irrational, says Ranbaxy whistle-blower

Leading physicians and medical researchers who participated in the Capitol Hill briefing along with Ranbaxy whistleblower Dinesh Thakur pilloried the US Food and Drug Administration for its failure to track substandard generic drugs that flow into the country from India.
They also cast doubt on whether some of the new regulatory efforts set in motion in the wake of FDA Commissioner Margaret Hamburg's visit to India would make any marked difference.
Dr Harry Lever, a cardiologist at the Cleveland Clinic, said, "I'm not against generic drugs — I am against poor quality drugs. We have had problems with drugs made in this country, as well as those coming from overseas, but over the past few years I have recognised that there are unacceptable problems with drugs coming from India."
"I have seen patients who are taking diuretics for heart failure who do not get adequate response and go back into heart failure, and the company involved here was Ranbaxy. I have found if I change the patients to a different generic brand, but keep the dose the same, they respond. However, it is still puzzling that not all patients fail to respond. It would seem that the tablets may not be consistent batch to batch," Dr Lever said.
Click on NEXT for more...
'The American drug industry needs to be revitalised'
March 24, 2014 12:20 IST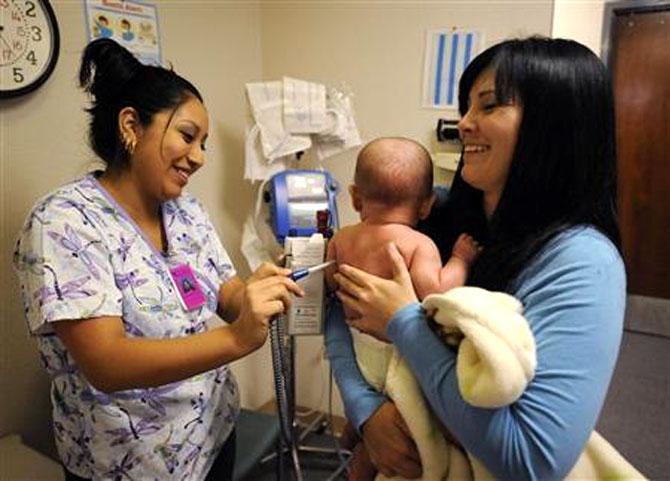 He spoke about a drug from Wockhardt that has captured 26 per cent of the metoprolol succinate market, a drug which is a sustained beta-blocker commonly used to treat Hypertropic Cardiomyopathy, a disease of the heart muscle in which the muscle becomes abnormally thickened.
"I have noted particular problems when patients come to see me taking this drug," he said. "Their symptoms of shortness of breath, chest pain and dizziness seem to worsen or do not get better. In this case, when I change them to the authorized generic or the name brand, they seem to improve."
"It is very interesting that the Indian manufacturer, Wockhardt, has been sighted by the FDA for unclean conditions in their plant in Aurangabad (Maharashtra). I detected these treatment failures before the announcement by the FDA that there were problems with its inspection of the Wockhardt facility," Dr Lever added.
"I fully recognise that these two cases represent anecdotes and not randomised controlled trials, but it is, I feel, quite telling that the FDA has placed import bans on these two companies," Dr Lever added.
He hoped that the FDA's new Office for Pharmaceutical Quality would reduce the recurrence and severity of these quality issues, but said there are other problems that need to be addressed too.
"The drug industry needs to be revitalised," he said. "Too many drugs are single-sourced, which makes us dependent on only one factory. At this time no antibiotics are made in this country. This is totally inexcusable in a country of our size."
"As a practising physician, I should not have to worry about drug shortages or the quality of drugs my patients receive — it should be a given that they are available and of the highest quality."
Click on NEXT for more...
'This is the Wild West, the whole generics business'
March 24, 2014 12:20 IST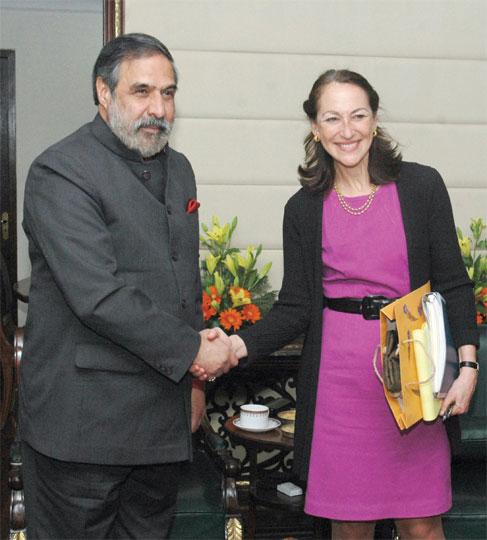 Dr R Preston Mason, a researcher in the cardiovascular division at Brigham & Women's Hospital in Boston and Elucida Research in Beverly, Massachusetts, said generic heart drugs made by some India-based companies were ineffective.
He said the generics of Pfizer's Lipitor, taken to control cholesterol, 'contain impurities that reduce effectiveness and raise serious safety concerns.'
His research has included 36 different generics of the Lipitor pill, and he said many of the generics he studied, 'at best didn't work, and at worst may have had adverse affects on the body.'
Dr Mason was skeptical about the effectiveness of Hamburg's assertions that the FDA would increase the number of its monitors and plant inspections in India.
"This is the Wild West, the whole generics business," he said.
Amir Attaran, a professor of law, University of Ottawa, noted that although in 2012, Congress had provided the FDA with the authority to collect fees from the generics industry in order to increase overseas inspections, this was not a panacea.
He urged formal Congressional hearings to investigate the low quality of these drugs, saying, "We need more eyes on this in Congress. The rules in this country leave the doors too wide open to medicines in question."
He called on the FDA to focus on foreign regulators meeting US standards instead of simply inspecting as many facilities as possible.
Christopher Kelly, an FDA spokesman present at the briefing, said the agency's office in India was addressing these issues and spoke of how his office was working closely with India's drug regulators: "The FDA believes strongly in the importance of expanded lines of communication and collaboration with India's drug regulators to ensure quality products."
Click on NEXT for more...
India pitches for review of US whistleblower policy
March 24, 2014 12:20 IST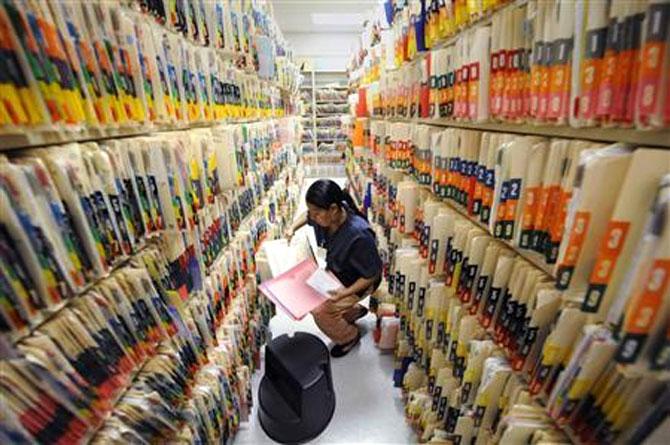 India pitches for review of US whistleblower policy
India has presented a non-paper, a kind of discussion document, to the United States, pitching for a review of the latter's whistleblower policy and lowering of registration charges to help Indian firms seek greater market access.
The paper came soon after Union Commerce and Industry Minister Anand Sharma met US Food and Drug Administration Commissioner Margaret A Hamburg in India last month, when the former had also raised concerns over the FDA's audit inspections of Indian pharmaceutical companies.
"In our non-paper, we have raised four major issues with the US," PTI quoted a commerce ministry official as saying.
"Their whistleblower policy needs to be reviewed as the reward under the policy is very high (Dinesh Thakur was awarded $49 million in the Ranbaxy case) and employees fudge records to take such rewards."
The other concerns include the registration fee, which has been termed 'exorbitant'; the absence of a time limit for the registration process; and Form 483, which is issued by the FDA to document and communicate concerns discovered during inspections.
The FDA has taken a series of actions against Indian pharmaceutical firms, restricting shipments to the US, their largest export market.