TiEcon is all about fostering entrepreneurship
Last updated on: May 30, 2012 12:13 IST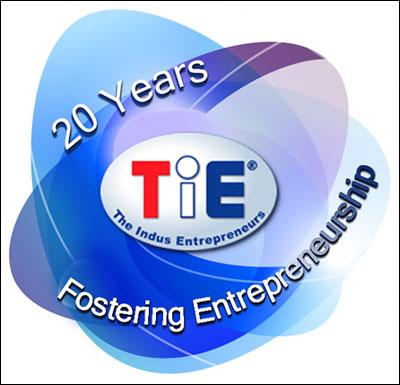 Every year in the month of May TiE(The Indus Entrepreneur) Silicon Valley celebrates two days of mega conference where entrepreneurs, venture capitalists, innovators, sales people come in from across the US and abroad as well to share their ideas, technology and network.
This year the conference TiEcon 2012 was hosted on May 18 and 19 at the Santa Clara Convention Center, California.
People were busy, rushing from one panel to the other to grab some knowledge on Cloud, Mobility, Social Media, Energy, Women Entrepreneurship and the newly formed Youth Panel. There was no panel on finance or how to invest in stocks but somehow, people had one thing going on behind their mind, "Facebook stock," the share market, the sliding of shares and did you invest? Even Vinod Khosla a couple of days earlier the conference sent email to registered people  asking, "Are you just going to watch Facebook IPO or create your own? As you are already aware, on May 18, two big events taking place in Silicon Valley -Facebook IPO and TiEcon."
Speakers could not forget to make reference of Facebook as Rohini Chakravarthy, Partner at NEA and a speaker at Energy Panel, said during one of her comments on saving energy "Facebook is the best example, if people are on Facebook, they don't drive car that saves energy, bringing great applause from the audience. Julia Harts, Co-founder and president, EventBrite, speaker at TiE Women's Forum, said, "We should feel proud today of being a woman and said, Sheryl Sandberg, Facebook's COO has become a millionaire.
Click on NEXT for more...

TiEcon is all about fostering entrepreneurship
Last updated on: May 30, 2012 12:13 IST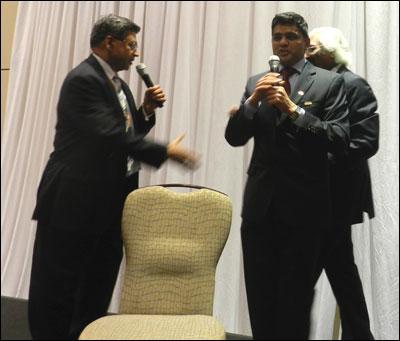 The social media obviously was concerned about the Facebook and its IPO, but Kevin Surface, speaker at Youth Panel, while talking to High School students, couldn't forget to mentioned about Facebook IPO and pointed to the negative headline made by Mercury news said that you cannot judge a company if it did not do good at its opening day and asked the youths not to be afraid of failing.
The first of its Youth Panel that brought in 600 students from across the San Francisco Bay Area. "TiE Youth Forum sessions were a hit," said Vish Mishra, President TiEcon 2012 to India Abroad.He added, " It was an outstanding debut at TiEcon 2012 and it will continue as a regular offering of TiE. We intend to do two sessions during the second half of this year devoted to youth, building upon the historic debut."
Mishra who too attended the Youth Panel said Vinod Khosla and Kevin Surace knocked. They inspired and motivated the students and parents alike in striking out on your own, think different, challenging status quo and make a big difference.
The youth panel pulled in entrepreneur like Annie Chang, Co-founder LolApps, Vikas Gupta, Founder, Jambool, Cameron Cohen, founder, CCC development and Gotham Chopra, Co founder Liquid Comics and son of Deepak Chopra, who as one of the speaker at the conference.
Though many young entrepreneurs were hesitant to be named after hearing Deepak Chopra they said, I wasn't able to relate his speech with IT. But the elders and some of his fan said, "I understood him, because I have read some of his book. Deepak talked about the world of consciousness and gave a glimpse into the quantum mechanical body-mind.Who am I? What do I want? What do I want from my family, community, world and children. What I am going to do about it? And how to make a right decision?
Talking about the response at the conference and the revenue raised, Mishra said, "We do not disclose actual financials, but I will say that TiEcon 2012 revenue surpassed expenses, generating a handsome profit.This will go toward supporting TiE's operating expenses, like rent and staff salaries."
The total attendance is estimated at nearly 4000, including the students. "Being TiE President, I consider myself the head volunteer and worked very hard alongside of over 250 volunteers, supporters and TiE staff," noted Mishra.
Click on NEXT for more...

TiEcon is all about fostering entrepreneurship
Last updated on: May 30, 2012 12:13 IST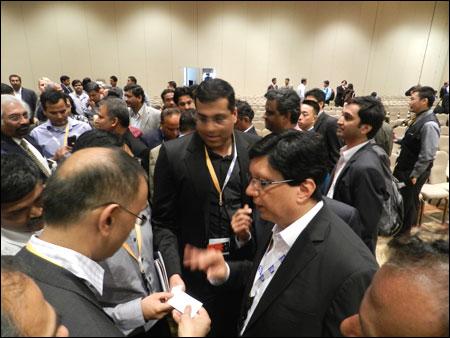 Every year it takes a good six months to conceptualise, design, market and produce the conference. The intensity increases as the big day approaches. Spirits are very high during the two days, seeing smiles on the faces of conference-goers who are treated as our guests.
Talking about expenditure of the two days event, he said the direct budget for the conference is well over $1 million, mostly cash and some in-kind or discounted services.
The indirect cost is at least as much, when you add the labor cost of volunteers and star-studded roster of speakers. So, the total of direct and indirect cost is well over $2 million. "We try to recoup our direct cost through sponsorship and ticket sales to the conference, expo and the banquet," said the president.
He further added that this has been his 7th TiEcon with direct leadership responsibility. "I have relished everyone of them, having worked with several thousand solid volunteers, who are very accomplished entrepreneurs and executives. With my successor coming on board on January 1 , 2013, I will continue to serve with pleasure as an advisor to him and select volunteers for TiEcon 2013 to provide strategic and operating advice."
Sharing about work with between TiE and the Government of India that Sam Pitroda mentioned in his speech, Mishra said, "Many TiE members, especially Samir Mitra, Office of Advisor to Prime Minister on Public Information Infrastructure and Innovations Government of India, has already committed 3 years of his personal time and resources to spearhead Sam's 150 Innovation Cluster Program, expanded into broader India, away from the Metros.
TiE will work with it's entrepreneurs and corporate partners and sponsors in tapping into the $1Billion Information Infrastructure Projects.
Click on NEXT for more...

TiEcon is all about fostering entrepreneurship
Last updated on: May 30, 2012 12:13 IST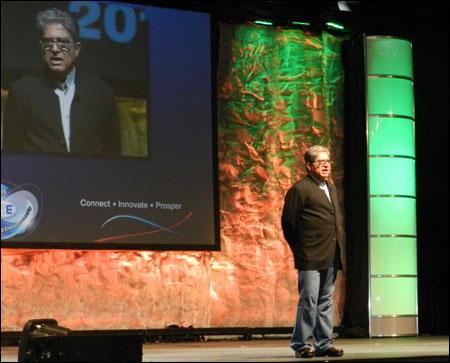 TiE Silicon Valley already enabled a partnership between SAP and the Government of Karnataka and an MOU was signed just prior to TiEcon 2012.Karnataka Government came in as Silver Sponsor of TiEcon too.
"We hope to enable many such partnerships as Silicon Valley already has strong presence in India," said Mishra.
The other attraction of the conference was the Expo Hall, that had over 100 booths and they were from cloud mobile and health. "This year we saw some interesting things. We saw SAP in big force and they brought various Startups in their booth," said Ravinder Paul Singh,TiE Board Member and also Marketing Chair for TiEcon 2012 to India Abroad.
He added, "We saw IBM bring a Watson terminal to play jeopardy against. Then we had many Startups including mela and dhingana that have south Asian roots." The other attraction was AB all electric Fisker and McClaten cars and also government representation from the state of Karnataka.
Founded in 1992 in Silicon Valley by a group of successful entrepreneurs. TiE currently has 13,000 members, including over 2,500 charter members in 57 chapters across 14 countries. TiE's mission is to foster entrepreneurship globally through mentoring, networking, education and also generating and nurturing the next generation of entrepreneurs. The TiEcon 2012 theme was Innovate-Prosper-Connect.
The two day conference highlighted on Cloud - investor perspectives and opportunities and challenges of Cloud Computing; Mobile -  monetisation of apps,enterprise mobility and next big opportunities in mobi#8804 Social Media - social media marketing, investors' perspectives and integration of mobile, local & social; Healthcare and Life Science - Medical Device Innovation within US and Emerging markets; Hype, reality and opportunities in Mobile Health; and Healthcare Provider CIO / CMIO priorities and investment trends; Energy - Cleantech companies, green revolution in corporate environments and investing climate for energy companies; Entrepreneur - Issues you should know for succeeding in your first startup, growing your business by expanding markets and capital and how to build your sales and marketing plans and women forum - issues related to the challenges women entrepreneurs and executives face.
Click on NEXT for more...

TiEcon is all about fostering entrepreneurship
Last updated on: May 30, 2012 12:13 IST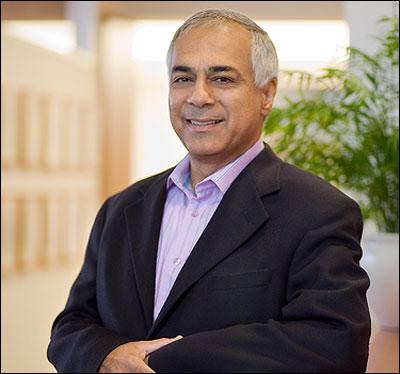 Vishal Sikka, head of Technology and Innovation SAP, in his opening note speech on May 18 said to the attendees – Fellow your interest, follow your passion but don't chase fads.
Investing in India, means you have to wait for six-seven years before you see profit said Promod Haque, managing partner at Norwest Venture Partners. He said Norwest do not do Angle Investing. However, the company has been investing a lot in India in E-Commerce space, medical device company and infrastructure projects in India in the past 7 years.
"We invested in Yatra and it's a good profitable company, though it is still a private company and has not gone public, which we will," said Haque to India Abroad. The company has also invested in Sulekha.com. "We hope these company either get sold or go public," noted Haque.
Haque who was speaker at Entrepreneurship Panel said , "It is tough environment in India if you look at inflation, growth rate going down and the exchange rate on the Rupee coming down, it creates issues. But I hope some recovery if global economy recovers and India trading partners do well. I hope it will happen."
"Solar market is worth 50 billion, it's consolidating and it is going forward," said Umesh Padval Partner Bessemer Venture Partners , who was a speaker at Energy Panel to India Abroad. He said despite odds, "Solar energy is going to move forward. It has now become a global market. He said Bessemer Venture Partners has investment in India in Energy and across the board in 20 to 25 companies.
"We have Cleantech partnership in India," said Padval, the company started looking towards India 5 years ago.

TiEcon is all about fostering entrepreneurship
Last updated on: May 30, 2012 12:13 IST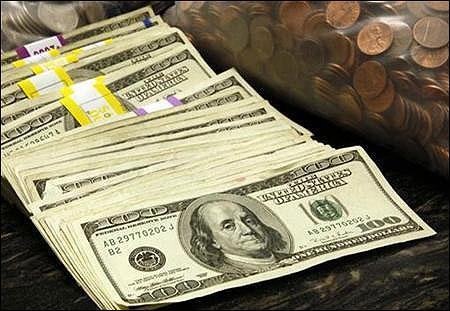 Jasjit S Mangat, Head Access to Capital in Mumbai, who came from India to attend TiECon and get some business said, "Generic Pharma and Software as a Service (SaaS) is a new traffic in India, where you have innovation and manufacturing taking place in India. It's a 10 billion market in India."
Mangat said, "There is huge need for large scale commercial capital to enter into the Indian market. We act as light houses to attract further capital, and provide proof point of success that drawn in a lot more capital into the Indian market. Indeed the US will benefit by making capital entering into India's innovation and in reverse it will benefit the US by reducing the overwhelming cost of the US healthcare system.
Thomas J. Fogarty, Founder,Fogarty Institute of Innovation speaker at the Health and Life Science panel lamented, "It is hard for administrators and regulators to understand how patients die without the lack of technology, unless they have been into the practice of medicine or have seen someone close to them die."
He said there is not much new innovation at medical school. Fogarty said he is helping an Indian woman at Stanford University to raise money, that will help develop a technology and that technology will help country like India. The technology we are developing is about cleaning 'ear wax'.
"Many people in under served countries have been deaf because of ear wax. So, before fitting the hearing aid machine they have to clean ear wax properly."
He said people may laugh, but there is a huge need and market out there.
Click on NEXT for more...

TiEcon is all about fostering entrepreneurship
Last updated on: May 30, 2012 12:13 IST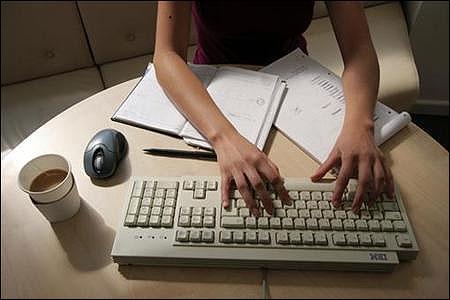 Anjul Bhambhri, Vice president, Big Data, IBM Silicon Valley Laboratory, speaker at the Women's Forum panel sharing about her experiencing of climbing the executive ladder said, "At certain decision, you cannot make every body happy but you have to made them understand why this has been done."
That was what she adopted when she had to make a decision. She said she learned more about climbing the ladder, switch on etc. at IBM. Talking about her challenges at IBM she said there were projects she started from scratch and took them to the market. There was a project where she said "We built the system, did acquisition, so you can be an entrepreneur in a big company," said Bhambhri.
Pooja Sankar, CEO Piazza and a speaker at Women's Forum shared how she has evolved from what she was in Bihar, where she was not allowed to speak to a boy and was the only girl when she got to IIT.
Sankar, who is expecting her first baby in July said, at Business School at Stanford, she got inspired to think what she was passionate about and that thought of "as a women learning computer science. "I was lonely and so today I want to give support to every women and students out there who is lonely, studying by themselves to study more effectively and Piazza is born out of that," said Sankar to the present audience.
For the first time Motwani Foundation sponsored TiE50 awards to encourage entrepreneurship in memory of Rajeev Motwani. The award has been divided into various categories and is given out to companies in the field of Internet and Social Networking,Software and Cloud Computing,Life Sciences,Wireless and Mobile and Energy and Cleantech.
This year 131 finalists from various categories participated out of which 10 from each sector has been awarded.