The ten fastest cars in the world!
May 14, 2009 14:41 IST
While modest budgets, shaky nerves and the sad state of Indian roads will likely prevent many of us from ever topping the mythical 200 miles per hour barrier, wouldn't it be fun to drive as fast as F1 champ Lewis Hamilton?
We're talking 0-60 mph in less than 4 seconds. We're talking 800+ horsepower. We're talking V12 engines.
In short, wouldn't it be fun to own and drive a supercar?
Well, since dishing out several crores for a single vehicle is not the most practical of aspirations, here's the next best thing: a run-down of the world's top 10 fastest street legal supercars. Enjoy!
Number 1: SSC Ultimate Aero
May 14, 2009 14:41 IST
SSC Ultimate Aero

Maker: Shelby SuperCars

Top Speed: 257 mph+

Base Price: $654,400 (Rs 3.26 crore)
Number Two: Bugatti Veyron 16.4
May 14, 2009 14:41 IST
Bugatti Veyron 16.4

Maker: Bugatti

Top Speed: 253 mph+

Base Price: $1,700,000 (Rs 8.47 crore)
Number Three: Koenigsegg CCX
May 14, 2009 14:41 IST
Koenigsegg CCX

Maker: Koenigsegg

Top Speed: 250 mph+

Base Price: $695,000 (Rs 3.46 crore)
Number Four: Saleen S7 Twin-Turbo
May 14, 2009 14:41 IST
S
aleen S7 Twin-Turbo
Maker: Saleen
Top Speed: 248 mph+
Base Price: $555,000 (Rs 2.77 crore)
Number Five: McLaren F1
May 14, 2009 14:41 IST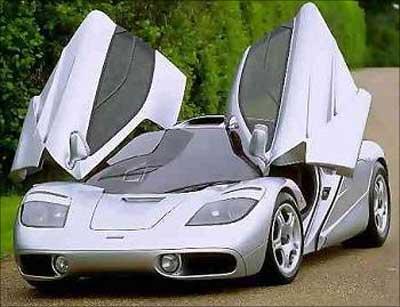 M
cLaren F1
Maker: McLaren
Top Speed: 240+
Base Price: $970,000 (Rs 4.83 crore)
Number Six: Ferrari Enzo
May 14, 2009 14:41 IST
F
errari Enzo

Maker: Ferrari
Top Speed: 217 mph+
Base Price: $670,000 (Rs 3.34 crore)
Number Seven: Jaguar XJ220
May 14, 2009 14:41 IST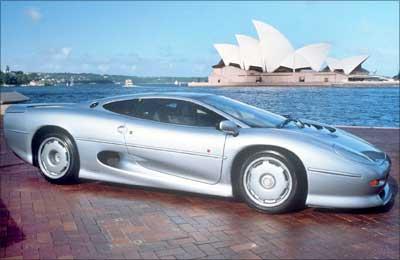 J
aguar XJ220

Maker: Jaguar, now owned by Tata Motors 
Top Speed: 217 mph+
Base Price: $345,000 (Rs 1.72 crore)
Number Eight: Pagani Zonda F
May 14, 2009 14:41 IST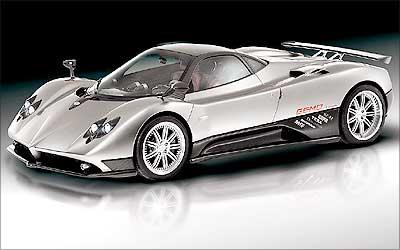 P
agani Zonda F
Maker: Pagani
Top Speed: 215 mph+
Base Price: $667,321 (Rs 3.32 crore)
Number Nine: Lamborghini Murcielago LP640
May 14, 2009 14:41 IST
L
amborghini Murcielago LP640
Maker: Automobili Lamborghini S.p.A
Top Speed: 213 mph+
Base Price: $430,000 (Rs 2.14 crore)
Number Ten: Porsche Carrera GT
May 14, 2009 14:41 IST
P
orsche Carrera GT
Maker: Porsche
Top Speed: 209 mph+
Base Price: $440,000 (Rs 2.19 crore)