Why TCS, Cognizant surged ahead of Infosys, Wipro
Last updated on: May 11, 2011 12:16 IST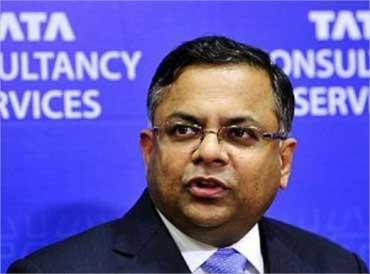 N Chandrasekaran, the CEO and MD of India's largest IT services provider, Tata Consultancy Services, shares an interesting observation.
After his company's 2010-11 results, the Indian media and analysts were busy studying the numbers, while the foreign media was surprised how a company could grow by more than 25 per cent when US companies were barely managing single-digit growth numbers.
That explains the Indian IT industry's growth story. While the global economic slowdown (2008-2010) differentiated between the large-cap and mid-cap story, the 2010-11 scripted a different story of top-five IT players' performance.
TCS, Cognizant and HCL Technologies emerged the front-runners, while traditional favourites like Infosys lagged.
Click NEXT to read on . . . 
Why TCS, Cognizant surged ahead of Infosys, Wipro
Last updated on: May 11, 2011 12:16 IST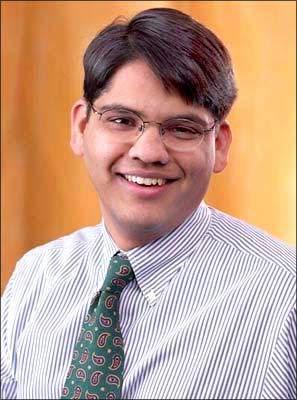 The pecking order, too, is changing. Nasdaq-listed Cognizant's Q2 revenue guidance catapulted the company ahead of India's third-largest IT services company Wipro.
The market share of HCL Tech has increased 300 basis points in the last three years. During the quarter ended March 31, 2011, its revenue (constant currency) grew 4.8 per cent on a sequential basis, compared to Infosys' 1.1 per cent.
"The top-five IT services player are no longer running in a pack. In 2009, I had said TCS and Cognizant would be market leaders and Infosys would go slow structurally since it had internal issues to take care of. This has played out," says Viju George, analyst, JP Morgan Equity Research.
George, however, thinks TCS needs to focus on revenue growth at stable margins to continue to outperform rivals. Similarly, HCL Tech will need to focus on margin improvement.
Click NEXT to read on . . . 
Why TCS, Cognizant surged ahead of Infosys, Wipro
Last updated on: May 11, 2011 12:16 IST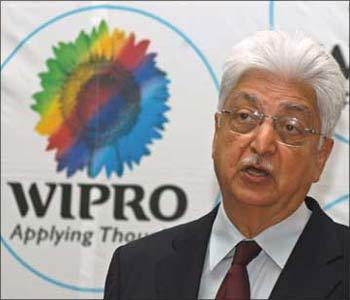 Elara Capital's Pralay Das says, here on, growth drivers for each company will be different.
"TCS gains with its broad-based services offering and delivery capability. For HCL Tech, it is about grabbing market share. While Wipro, with a new management, will take some time to bounce back, Infosys' focus on pricing and margins to volumes has gone against it. It is just a matter of time and we will have to wait to see Infosys bounce back," he said.
All about management
With Infosys and Wipro working on their restructuring, TCS, Cognizant and HCL are gaining from their stable management.
"TCS was ahead of others on the restructuring aspect. Besides, the average age at the top management has come down by 12-15 years. This means enough young minds available to run the company," says Sudin Apte, founder and principal analyst, Offshore Insights.
Click NEXT to read on . . . 
Why TCS, Cognizant surged ahead of Infosys, Wipro
Last updated on: May 11, 2011 12:16 IST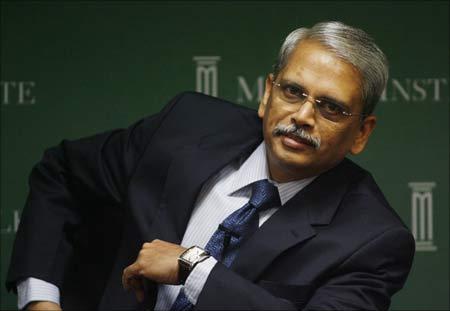 The management strategy matters. "Infosys did not cut prices or compromise on margins during the slowdown. Now they are losing out. TCS offered price cuts to many of its large clients and managed to retain them. With growth back, not only is TCS able to get the ramp-up but also pricing advantage," says Das.
HCL Tech and Cognizant, on the other hand, are playing the volumes game. For the quarter ended March, the two companies added 58 and 59 clients, respectively, way ahead of other players.
Clients driving change
Client behaviour has also changed the pecking order.
"The first decade (2002-09) of this century was about client-push business. But that started to dry out. It meant companies had to chase deals. Also, many of these services started getting commoditised as MNCs came in the play. But after recession things have changed," says Apte.
Click NEXT to read on . . . 
Why TCS, Cognizant surged ahead of Infosys, Wipro
Last updated on: May 11, 2011 12:16 IST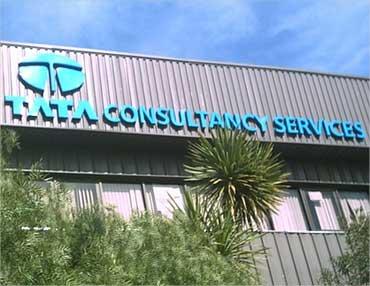 The changing role of technology has become an integral part of business. A survey conducted by Offshore Insights revealed almost 65 per cent of the companies surveyed globally had started having a steering committee that influenced IT strategy. The committee had representatives from management, operations, finance, etc.
This means changing success criterion and business transformation for Indian vendors. For the first time in the Indian services history, leadership, with 15-20 key people at the top and how they tackle a situation, has become crucial.
Also, after recession, clients are increasingly being driven by cost efficiencies. Offshoring, which was one of the key strategies for cost savings, has already been leveraged.
Hansa Krishnamurthy Iyengar, senior analyst (market intelligence), Ovum, says: "While US remains a major market, Southeast Asia and Africa are also gaining momentum. The BRIC countries are not the only growing areas. A growing focus on the SME segment has also been changing client focus."
Click NEXT to read on . . . 
Why TCS, Cognizant surged ahead of Infosys, Wipro
Last updated on: May 11, 2011 12:16 IST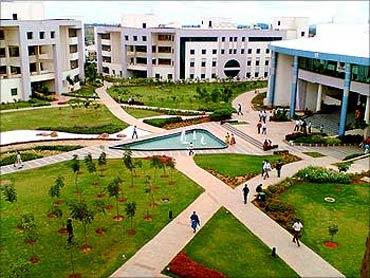 Apte adds: "Clients have moved away from automating key processes and asking vendors to build process automation. They are ready to invest in technology but want direct impact on growth and profitability. We have seen instances where clients want to use vendor expertise in a local market to enter with new products. These changes and demands are something that the industry has not handled before."
Future gazing
The $70-billion Indian IT services story is only 2-3 per cent of the total outsourcing market, leaving a huge room for growth.
What matters is who manages to get the maximum share. With TCS set to touch a revenue of $10 billion by 2011-12, the future is about how others prepare for the competition.
Industry experts believe Wipro is in better placed than Infosys to bounce back. Wipro, which confessed the current restructuring would take a few quarters for it to be back on the growth front, has already made an acquisition that will help it focus on the energy and utility front.
Click NEXT to read on . . . 
Why TCS, Cognizant surged ahead of Infosys, Wipro
Last updated on: May 11, 2011 12:16 IST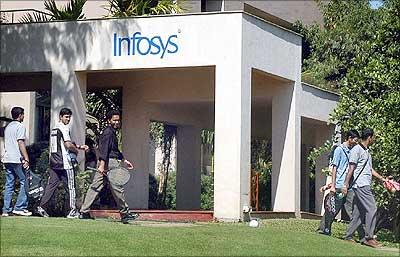 This segment has already been contributing 9.5 per cent to its revenues as at the end of the financial year.
"Infosys will take a couple of quarters to re-energise itself and focus on growth. It would be surprising if they can go past 5-6 per cent growth in top line, or over 5 per cent sequential volume growth (in dollar terms).
It will be interesting to see how the strategies of Infosys and Wipro pan out. If (Wipro CEO) T K Kurien gets things right, with a good support from (founder) Azim Premji, Wipro could be the company to watch out for, from a turnaround perspective," says George.
Cognizant has managed exceed Infosys in terms of client base. At the end of 2010-11, Infosys had 620 active clients, compared to Cognizant's 714.
Source: