Indian IT companies hungry for acquisitions
Last updated on: April 24, 2013 16:29 IST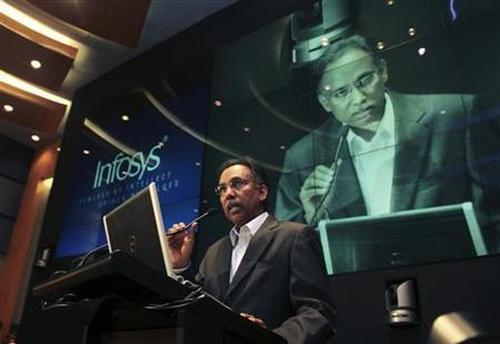 Usually, the Infosys leadership does not talk seriously about its acquisition strategy during earnings press conferences. But the last quarter seems to have been an exception.
The Bangalore-based company's CEO and managing director, SD Shibulal, was unusually soft and serious and what he said was reflective of the realities which are true for most other Indian IT services companies.
"As you can clearly see that this is a time in our life when we need to make investments," he said. "Inorganic growth is important for us and we have the muscle to do it. We will continue to deploy our cash to grow the business in the right way."
Clearly, he acknowledges that there comes a phase in the life of a company when it has to grow through acquisitions, even if it involves large investments.
At a time when growth for this highly export-driven sector is slowing, partly because of the external environment and also partly because of the large-base effect, big Indian IT services companies (Tata Consultancy Services, Infosys, Wipro and HCL Technologies) have identified acquisitions as the route to grow, plug the gaps in their portfolio of service offerings, increase the pie of non-linear revenues and make a quick entry into terrains where sizeable language and cultural barriers exist.
Click NEXT to read more...
Indian IT companies hungry for acquisitions
Last updated on: April 24, 2013 16:29 IST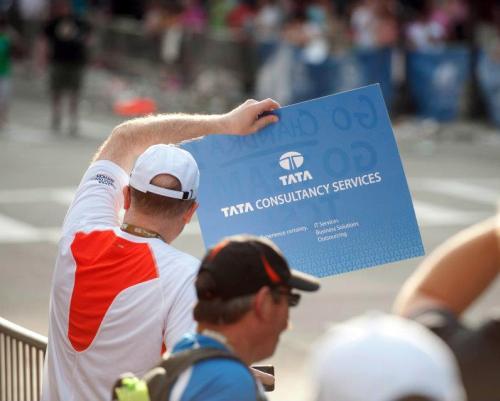 Historically, the acquisition strategies of Indian IT majors have been driven by the objectives of getting access to newer clients so that they can cross-sell other services or acquiring niche capabilities, though there were exceptions like TCS's acquisition of Citi's BPO assets.
"However, going by some recent acquisitions made by Indian IT firms - whether it is Infosys's acquisition of Lodestone or TCS's acquisition of France-based Alti - it is clearly evident that onshore capabilities are getting more prominence now, though client access continues to remain an important aspect," says Sudin Apte, CEO and research director, Offshore Insights, an advisory firm.
However, industry experts believe that the ticket size of most of the acquisitions made by Indian IT companies is too small to make any significant impact on their revenues or overall business.
For example, Wipro, the Bangalore-based IT services company which calls its acquisition strategy "string of pearls", has done a fairly large number of acquisitions over the past few years, but most of these are "tuck-in" acquisitions, a term that another industry player Cognizant had vociferously evangelised.
The only large acquisition that Wipro did was Infocrossing, a US-based provider of IT infrastructure management, enterprise application and BPO services in 2007.
Click NEXT to read more...
Indian IT companies hungry for acquisitions
Last updated on: April 24, 2013 16:29 IST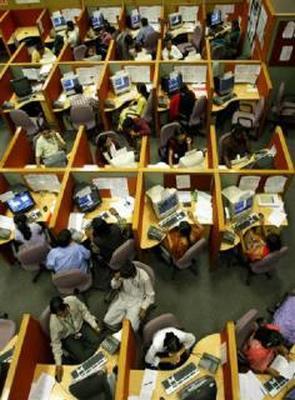 The acquisition for which the company shelled out around $600 million remained the largest acquisition by any Indian IT company abroad until HCL Technologies mustered the courage in late 2008 to acquire, Axon, a UK-headquartered SAP consulting company, for $658 million.
Too small to matter
"The success has been moderate because even though large Indian IT companies are doing four to eight acquisitions annually, typically the ticket sizes are not so big except in one or two cases. This is the reason why I believe such acquisitions have had only moderate meaningful impact," says Pradeep Udhas, partner and head of IT/IT-enabled services, KPMG India.
Agrees Apte of Offshore Insights: "If you see the acquisitions that have been done by the Indian IT companies in the last five years, the ticket sizes have been very small to make any meaningful impact."
The success rate of the acquisitions made by Indian companies, irrespective of the deal size, has been fairly mixed.
For example, the acquisition of NerveWire, a US-based financial consulting company that Wipro bought in 2003 for $24 million, really had no major impact.
Click NEXT to read more...
Indian IT companies hungry for acquisitions
Last updated on: April 24, 2013 16:29 IST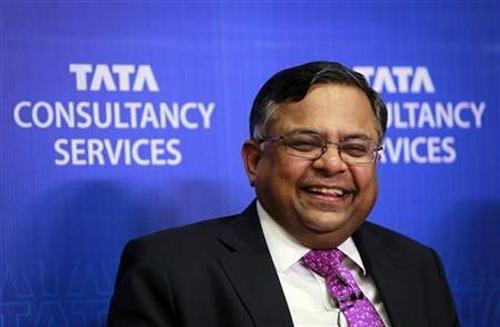 Whereas, the acquisition of Expert Information Services by Infosys in 2003, though a smaller one (Infosys paid around $23 million), was fairly successful since it opened the floodgates of opportunity for the Bangalore-based company.
Given the success of the acquisition, the company made one more acquisition in Australia in the BPO space when it acquired Portland Group in December 2011 for $(Australian)34 million.
TCS is not only the leading IT services company in the country, it is also one of the most aggressive companies in terms of acquisitions. The company has so far made 12 acquisitions.
Citigroup BPO Services, which TCS had bought in 2008 for $512 million, continues to remain the largest acquisition the company has made so far.
The company started its inorganic journey in 2003 when it bought out Swissair's 75.1 per cent stake in Airline Financial Support Services India for an undisclosed amount.
Since then it continued to make acquisitions in regular interval till 2008, though ticket sizes were smaller.
Click NEXT to read more...
Indian IT companies hungry for acquisitions
Last updated on: April 24, 2013 16:29 IST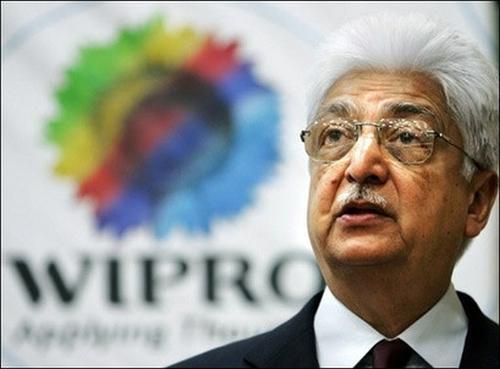 Leading the pack
Wipro, true to its "string of pearls" strategy, has perhaps made the highest number of acquisitions among the Indian IT companies, though some of the acquisitions are also in the non-IT space (that's because it also housed the FMCG business till recently).
HCL Technologies has been slightly conservative in its acquisition strategy with just a handful of trophies. But it showed aggression when it acquired Axon in 2009, which continues to remain the largest acquisition by any Indian IT company.
In contrast, Infosys perhaps has shown the maximum conservatism among the top Indian IT players in its inorganic pursuits. Including the acquisition of Swiss consulting company Lodestone, Infosys has so far made only five acquisitions.
According to analysts, for the first time Infosys went for a slightly bigger acquisition when it bought Lodestone for about $345 million last year.
"Overall, the predominant focus has been on getting key in-country resources -consulting as well as sales oriented - for the most part in specific verticals. However, the success of Indian companies in truly monetising these acquisitions has been mixed," says Partha Iyengar, vice-president, Gartner.
This is primarily due to the fact that the Indian IT services industry is still pretty much a "people-based" game, the acquisitions' value has been predicated on keeping key resources within the acquired company, he adds.
Click NEXT to read more...
Indian IT companies hungry for acquisitions
Last updated on: April 24, 2013 16:29 IST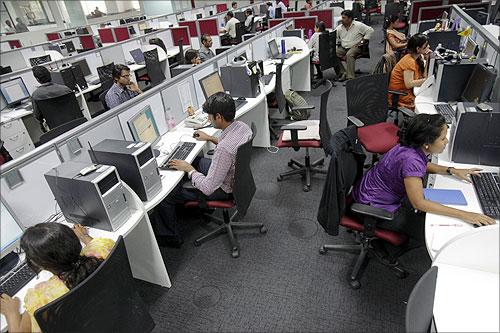 Challenging times
However, industry experts believe that the perception of the Indian IT firms towards large acquisitions has slowly started changing.
The past few years of economic slowdown have made them quite restless and large contracts are moving to global players like IBM and Accenture primarily because of their broad portfolio of service offerings, starting from consulting to system integration and BPO, and in-depth technological knowledge.
Because of their scale and wide global service delivery networks spanning across North America, Europe and offshore locations like India, global IT majors are positioning themselves as local players in whichever geography they operate.
Indian IT companies have taken a cue from this. For example, Wipro in April last year acquired Promax, an Australian analytics company specialising in trade promotion.
"The last few acquisitions made by Indian IT majors also reflect that their focus is gradually shifting to acquire new technological capabilities such as analytics, social media and mobility. The key driver for this is to increase their non-linear revenue and move up the value chain," says Udhas of KPMG.
Click NEXT to read more...
Indian IT companies hungry for acquisitions
Last updated on: April 24, 2013 16:29 IST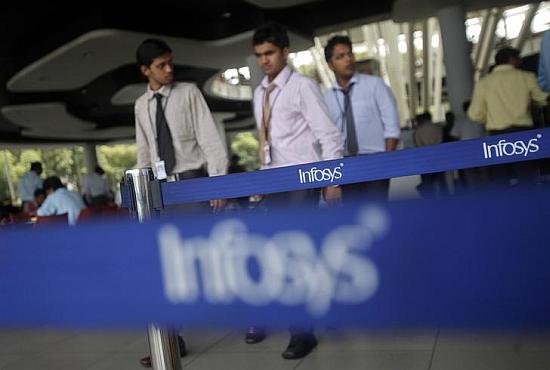 The last few acquisitions made by Indian IT majors - Infosys's Lodestone, HCL's Axon and TCS's Alti - clearly show that Europe, especially continental Europe, is going to occupy center stage in their overall acquisition strategy.
"There are essentially two factors at play. One, given a lower brand recall in Continental Europe, it's not easy for Indian IT companies to grow to a meaningful size organically. Two, Indian IT players want to utilise the current economic environment in Europe to acquire scale, reach and competences at reasonable valuations," says Amit Singh, executive director, head of technology and co-head of outsourcing group, Avendus, the investment bank.
The objective is to partake in the expected growth once Europe's fortunes turn around, he adds.
However, integration continues to be a key challenge for the Indian IT firms, especially as Indian IT companies are still unable to digest the fact that the senior leaderships in western countries require fair amount of decentralised and independent authority.
"This is especially important since it is likely that the next wave of acquisitions by Indian companies will be in Western Europe, primarily Germany and France. Both of these countries have a higher level of cultural disconnect with India than the US. So the factor of cultural assimilation and focus is even more critical for Indian companies," says Iyengar of Gartner.
Source: