Stocks of MNCs with high promoter stake lose steam
Last updated on: December 10, 2012 08:14 IST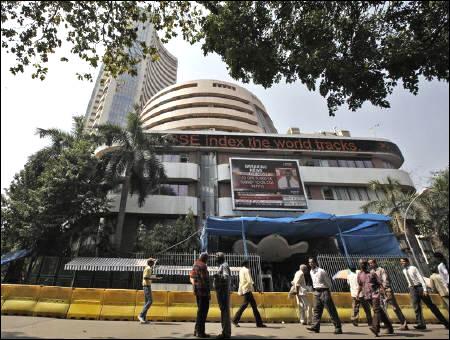 Stock investors are turning averse to one of the most popular investment themes on Dalal Street in the past year or so. The recent rally in the shares of multinational companies (MNCs) with promoter holding in excess of 75 per cent is losing steam, with many of these underperforming the benchmark indices lately. This is due to worries the firms may give up their delisting plans and, instead, go for share sales.
MNC shares with promoter shareholding of more than 75 per cent have declined by one per cent on an average since November, even as the Bombay Stock Exchange benchmark Sensex has risen five per cent during the period.
Shares of Honeywell Automation, Ricoh India and Kennametal India have declined more than 10 per cent each, while Fairfield Atlas, Sharp India, Wendt and AstraZeneca Pharma have slipped between two per cent and six per cent on BSE.
Investors had been betting that the parents of MNCs with stakes higher than 75 per cent would buy back shares from public shareholders and, subsequently, delist ahead of the Sebi-mandated deadline of June 2013, to bring down promoter shareholding below 75 per cent.
But, such bets have turned sour, with some MNCs, including Fresenius Kabi Oncology, Disa India, Blue Dart Express and Xchanging Solutions, paring their promoter holding through the offer-for-sale (OFS) route. Honeywell Automation has announced plans to reduce promoter holding.
"Instead of delisting, most MNCs are now opting for share sales through OFS," says A K Prabhakar, senior vice-president (equity research), Anand Rathi. "Valuations of most MNC stocks look stretched, as those had rallied without any change in fundamentals," he adds.
Shares of most MNCs had risen sharply, with some even doubling, on delisting hopes. Brokers say retail investors have been stuck with some illiquid MNC shares at higher levels.
Investors have turned sceptical after a few failed delisting attempts by companies like Ricoh India, Saint-Gobain Sekurit India and BOC India, where minority shareholders demanded higher price.
"These stocks reacted to news developments, without any change in fundamentals. The valuation of these stocks also appears stretched," Prabhakar adds.
Earlier, market participants and investors were of the view that several of these MNC subsidiaries would choose to delist, rather than comply with the listing guidelines.
"The investors and traders who have built up their portfolios in anticipation of delisting by these MNC subsidiaries have to tread the path carefully, as stock prices can experience sharp reactions on both sides," says Jagannadham Thunuguntla, head of research, SMC Global Securities.
One solace for investors stuck with these stocks is that these companies pay higher dividends.
"MNC promoters pruning their stake to meet regulatory guidelines is not tantamount to waning state of these companies. Ideally, such promoters would still continue to hold 70-75 per cent. This shows their commitment to firms," says Pankaj Pandey, head of research, ICICI Securities.

Source: