Why the Saradha mess is not a 'chit fund' scam
Last updated on: May 1, 2013 12:51 IST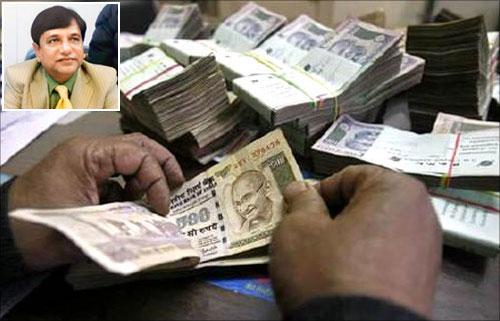 One could not have imagined that Sir Arthur Conan Doyle and Bertrand Russell will have anything to do with Saradha Realty - the company that has been making the headlines lately.'
In the absence of any accessible and reliable records, various estimates of questionable authenticity, ranging between Rs 2,500 crore (Rs 25 billion) and Rs 22,000 crore (Rs 220 billion), are being bandied about by competing agencies as the amount of funds lost or misappropriated by Saradha Realty and its sponsors.
Click on NEXT for more...
Why the Saradha mess is not a 'chit fund' scam
Last updated on: May 1, 2013 12:51 IST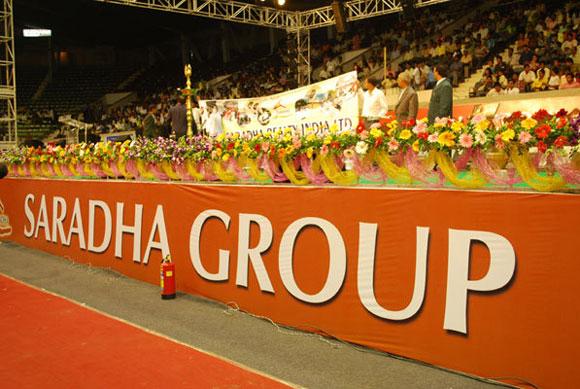 Saradha Realty is being portrayed as a chit fund by some functionaries in West Bengal. Sections of the local media have even gone as far as naming it "Saradha Chit Fund".
This is where Sherlock Holmes steps in. In "Silver Blaze", Holmes took note of a curious incident of a "dog that did nothing in the night time". In Saradha Realty, there is an equally curious question to be noted - if a chit fund must have a chit and if Saradha Realty is a chit fund then where is the chit?
There have been thousands of financial transactions all right, with thousands of people of small means. But that alone does not give Saradha Realty the character of a chit fund. Section 11 (1) of the Chit Funds Act expressly requires a person to use the words "chit fund", "chitty" or "kuri" in the name, if he has to carry on the chit fund business.
But the words "chit funds" are not mentioned anywhere on Saradha's website, nor was the company registered as a chit fund. So the natural question to ask is: why is Saradha Realty being portrayed as a chit fund?
Click on NEXT for more... 
Why the Saradha mess is not a 'chit fund' scam
Last updated on: May 1, 2013 12:51 IST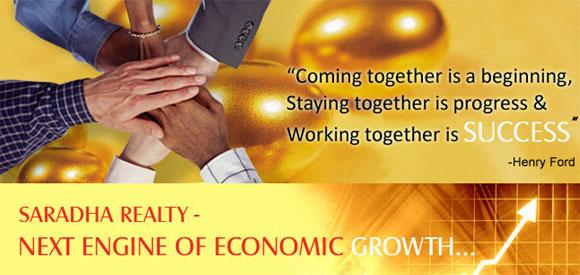 Let us attempt to define Saradha Realty. This is necessary for the determination of the correct laws and sections for charging the entity and its promoters and associates.
Otherwise, one could unwittingly (or may be deliberately) give the accused legally valid wings to fly by charging the company under the wrong law.
This is the stage to invoke Russell. As he once correctly observed, "Everything is vague to a degree you do not realise till you have tried to make it precise".
When we try to define Saradha Realty, we are confronted with a penumbra of uncertainty surrounding the situations that show themselves "capable of yielding un-plausible conclusions". Let us examine this statement more carefully.
Click on NEXT for more...
Why the Saradha mess is not a 'chit fund' scam
Last updated on: May 1, 2013 12:51 IST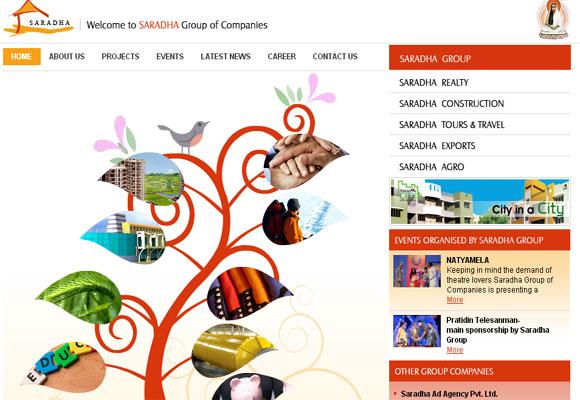 Saradha's tacky website makes for an interesting read. It is one more group in India that sees itself as "the paribar" (family) and declares itself as a "modern day Kalpataru".
The website lists the group's diversified activities as construction, realty, exports, tours and travel, hotels and resorts, agro industries, education, financial management services, printing and publication, print and electronic media and shopping malls.
Saradha Realty is described as a "professionally managed company established in 2008 under the Company's Act 1956 at Kolkata", for "developing the available land resource and to facilitate agriculture and alike activities and thus render services to Indian citizens by way of scientific farming and cultivation". That by no means is a chit fund activity, under the Chit Funds Act, 1982.
So if Saradha Realty is not a chit fund, will making a brouhaha about chit funds help in taking action against Saradha?
Click on NEXT for more...
Why the Saradha mess is not a 'chit fund' scam
Last updated on: May 1, 2013 12:51 IST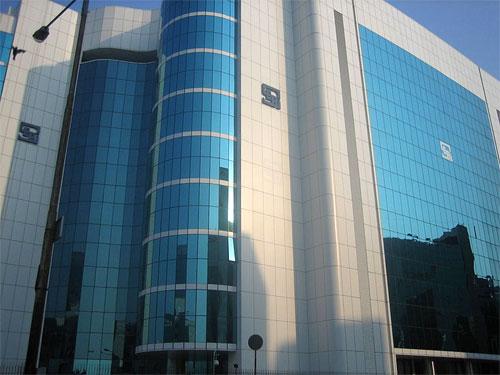 On April 23, the Securities and Exchange Board of India (Sebi) passed an order against the company and its promoters. The order describes Saradha Realty's modus operandus, which confirms that it was indeed running an unregistered collective investment scheme (CIS).
Sebi, besides initiating prosecution proceedings, directed Saradha Realty to wind up the existing CIS and gave it three months to refund the money.
Sebi said it would be referring the matter to the state government and the local police to register civil/criminal cases against the company and its directors and managers for apparent offences of fraud and cheating. Sebi will also be writing to the ministry of corporate affairs to initiate the winding up of Saradha Realty.
It is logical to conclude that, quintessentially, Saradha Realty was a well-crafted Ponzi scheme, camouflaged as a CIS that was illegal and unauthorised. Such schemes can flourish for some time with aplomb - in this case for five years - freely raising money in an unauthorised manner. Then the cycle broke, as is wont in such cases resulting in an inevitable cataclysm.
Click on NEXT for more... 
Why the Saradha mess is not a 'chit fund' scam
Last updated on: May 1, 2013 12:51 IST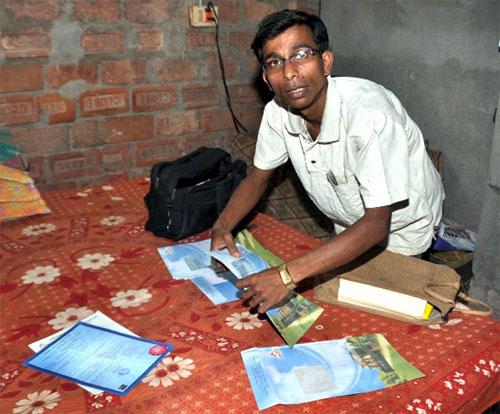 It remains to be seen how the mess is sorted out, for it should have an impact on similar schemes operating in other states, too. Effective time-bound resolution can only occur when the state authorities and the regulatory bodies concerned act in a concerted manner, but meaningful actions must be rational and curative, preventive and prophylactic.
As a curative measure, doling out funds from the state coffers, may bring some succour to the thousands of people who lost their money, provided it can be ensured that the money reaches the right people. In the absence of reliable records of the names and addresses of the contributors, this will require humongous effort and time.
Otherwise, a populist announcement may turn sour in no time. The state government must also resolve to replenish the state coffers with the sale of Saradha Realty's assets.
As of now, where the Saradha money came from and where it went is a matter of juicy speculation. Its recovery will involve, first, an assessment of the ownership of the assets of Saradha Realty and their valuation valid in the eyes of the law. This could well be an unending nightmare.
Click on NEXT for more...
Why the Saradha mess is not a 'chit fund' scam
Last updated on: May 1, 2013 12:51 IST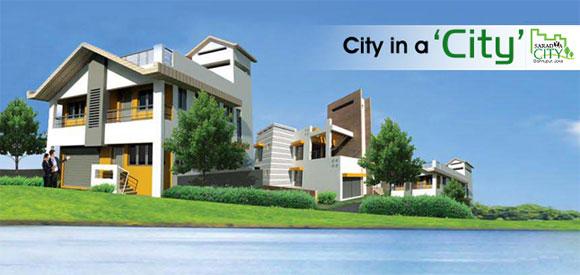 As a preventive measure, the state authorities must ruthlessly go after all unauthorised and illegal money-raising schemes by any entity, however well known. Being well known is no assurance to the legitimacy of the entity's operations. The promoters of Saradha Realty, too, were well known.
They and those who abetted them must be punished. In doing so, it is important that the state government assists and stands by the regulatory authorities. As in a burglary, the primary focus should be on punishing the burglar and recovering the assets, instead of hanging the security guard.
The third set of actions will be prophylactic, designed to caution people against investing in unauthorised schemes and to create awareness about the precautions that have to be taken before investing.
This has to be done at periodic intervals like the polio vaccine campaign. This, in fact, may turn out to be the most effective step by the West Bengal government, rather than making a law when there was nothing seriously lacking with the existing laws except its bad enforcement. Hurried measures taken in angst and anger are usually unfocussed.
---
The writer is a former Executive Director of the Securities and Exchange Board of India
Source: