Countries with the highest minimum wage in the world
Last updated on: June 05, 2014 17:32 IST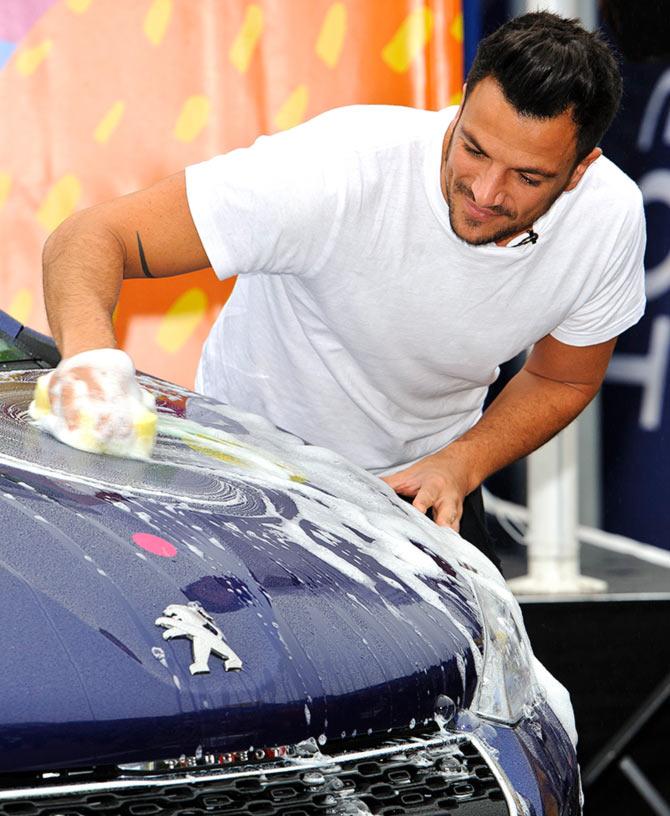 In Luxembourg or France, if you work as an unskilled labourer in a factory, you would be making Rs 630 ($10.66) an hour or Rs 5,040 ($85.28) a day for an eight-hour shift.
There are nine countries that pay higher minimum wage compared to the US - a person makes minimum salary of $7.11 (Rs 420) an hour there, according to data compiled by Bloomberg.
Let's take a look at countries that pay the highest minimum wage in the world.
Click NEXT to read more…
Countries with the highest minimum wage in the world
Last updated on: June 05, 2014 17:32 IST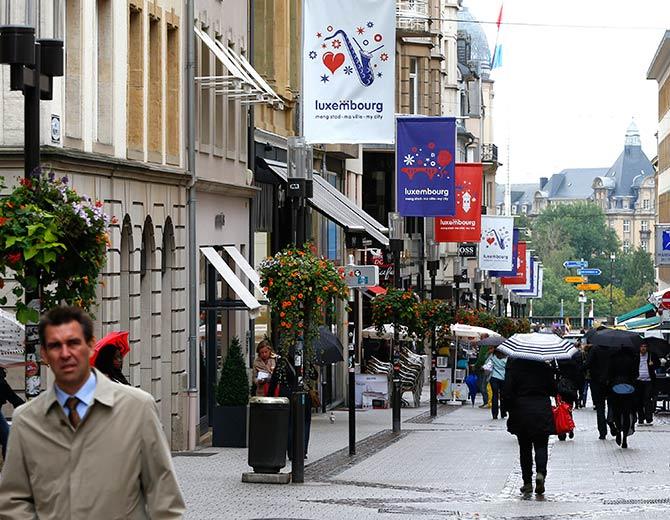 Luxembourg
Rank: 1
Real hourly minimum wage 2013: $10.66
Real hourly minimum wage 2003: $9.92
Average annual increase 2003-2013: 0.72 per cent
Click NEXT to read more…
Countries with the highest minimum wage in the world
Last updated on: June 05, 2014 17:32 IST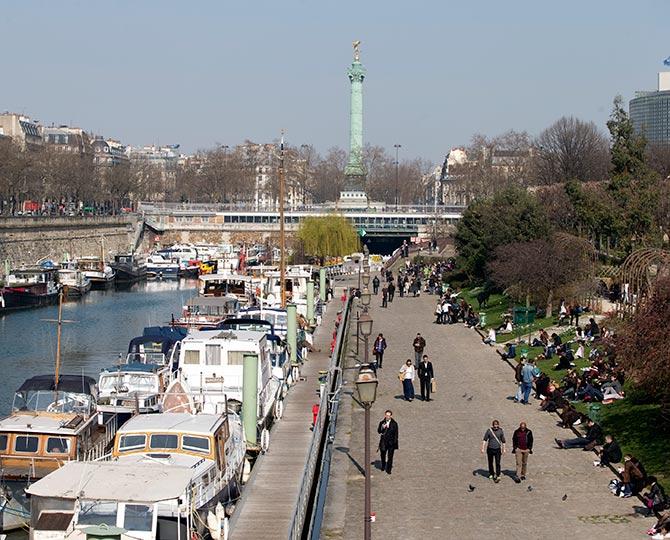 France
Rank: 2
Real hourly minimum wage 2013: $10.60
Real hourly minimum wage 2003: $9.18
Average annual increase 2003-2013: 1.44 per cent
Click NEXT to read more…
Countries with the highest minimum wage in the world
Last updated on: June 05, 2014 17:32 IST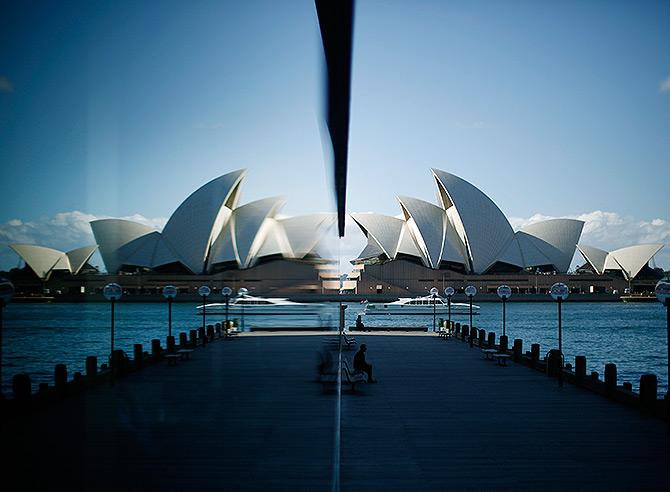 Australia
Rank: 3
Real hourly minimum wage 2013: $10.21
Real hourly minimum wage 2003: $9.69
Average annual increase 2003-2013: 0.52 per cent
Click NEXT to read more…
Countries with the highest minimum wage in the world
Last updated on: June 05, 2014 17:32 IST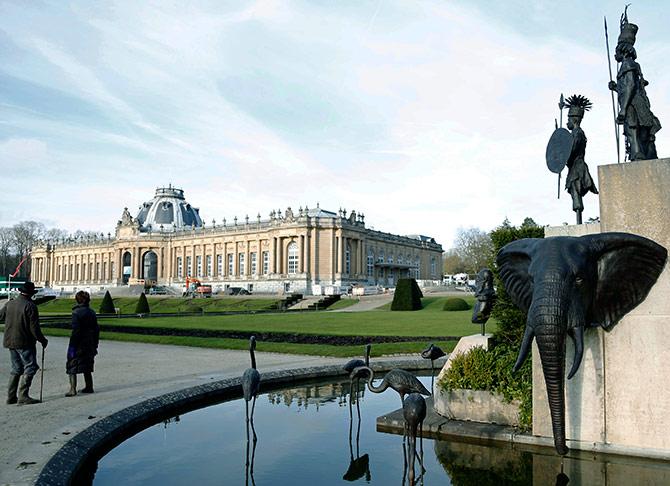 Belgium
Rank: 4
Real hourly minimum wage 2013: $9.97
Real hourly minimum wage 2003: $9.83
Average annual increase 2003-2013: 0.15 per cent
Click NEXT to read more…
Countries with the highest minimum wage in the world
Last updated on: June 05, 2014 17:32 IST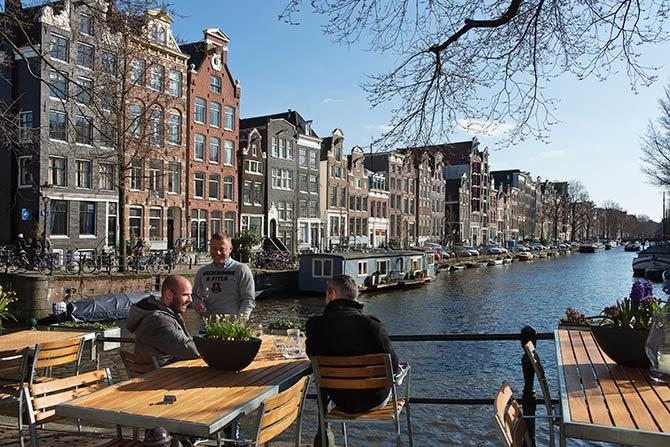 Netherlands
Rank: 5
Real hourly minimum wage 2013: $9.48
Real hourly minimum wage 2003: $9.64
Average annual increase 2003-2013: -0.17 per cent
Click NEXT to read more…
Countries with the highest minimum wage in the world
Last updated on: June 05, 2014 17:32 IST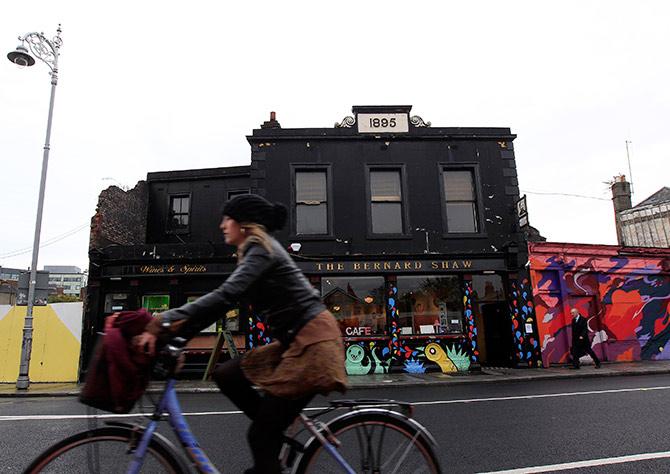 Ireland
Rank: 6
Real hourly minimum wage 2013: $9.01
Real hourly minimum wage 2003: $7.80
Average annual increase 2003-2013: 1.45 per cent
Click NEXT to read more…
Countries with the highest minimum wage in the world
Last updated on: June 05, 2014 17:32 IST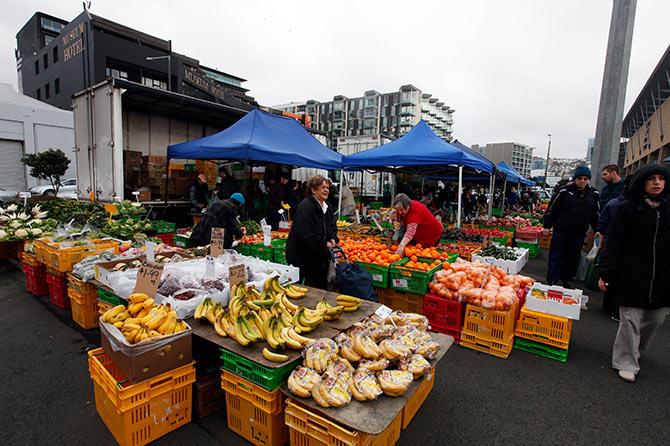 New Zealand
Rank: 7
Real hourly minimum wage 2013: $8.62
Real hourly minimum wage 2003: $6.75
Average annual increase 2003-2013: 2.48 per cent
Click NEXT to read more…
Countries with the highest minimum wage in the world
Last updated on: June 05, 2014 17:32 IST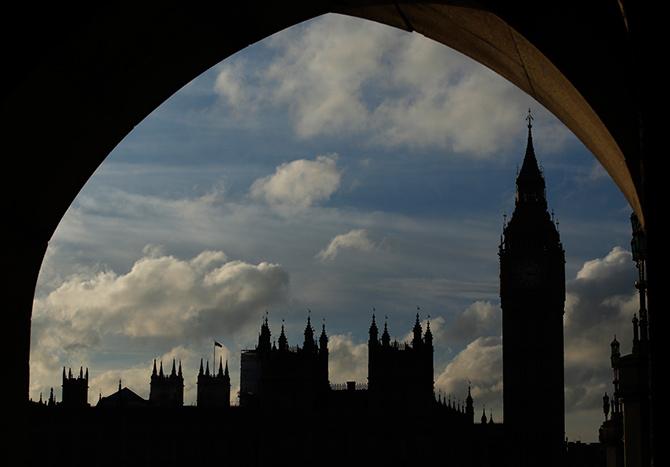 United Kingdom
Rank: 8
Real hourly minimum wage 2013: $7.88
Real hourly minimum wage 2003: $7.10
Average annual increase 2003-2013: 1.05 per cent
Click NEXT to read more…
Countries with the highest minimum wage in the world
Last updated on: June 05, 2014 17:32 IST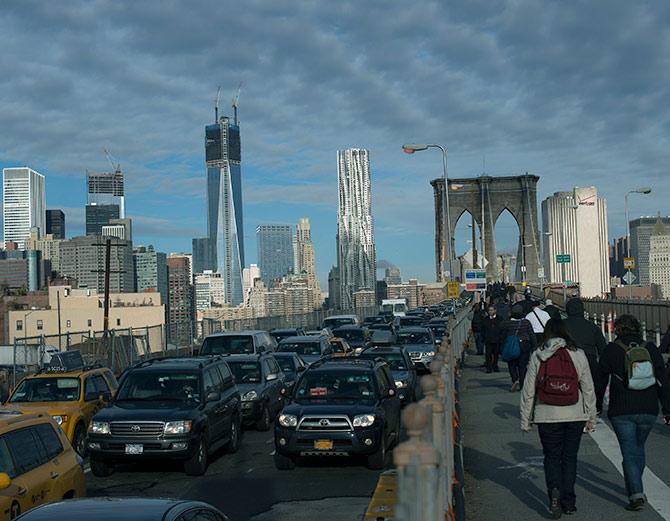 Canada
Rank: 9
Real hourly minimum wage 2013: $7.85
Real hourly minimum wage 2003: $6.40
Average annual increase 2003-2013: 2.06 per cent
Click NEXT to read more…
Countries with the highest minimum wage in the world
Last updated on: June 05, 2014 17:32 IST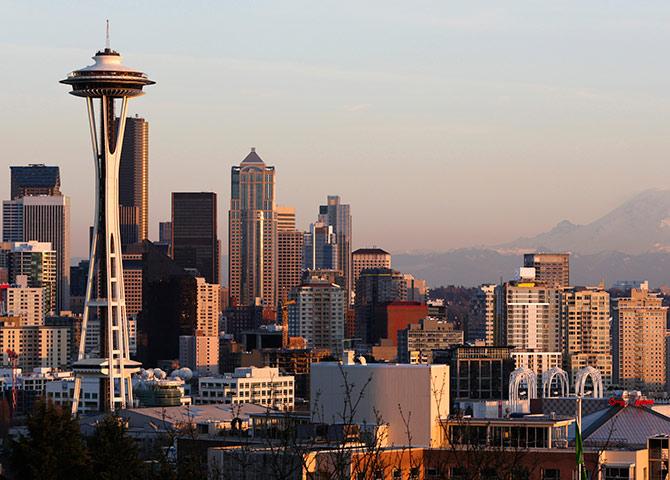 United States
Rank: 10
Real hourly minimum wage 2013: $7.11
Real hourly minimum wage 2003: $6.44
Average annual increase 2003-2013: 1.00 per cent
Click NEXT to read more…
Countries with the highest minimum wage in the world
Last updated on: June 05, 2014 17:32 IST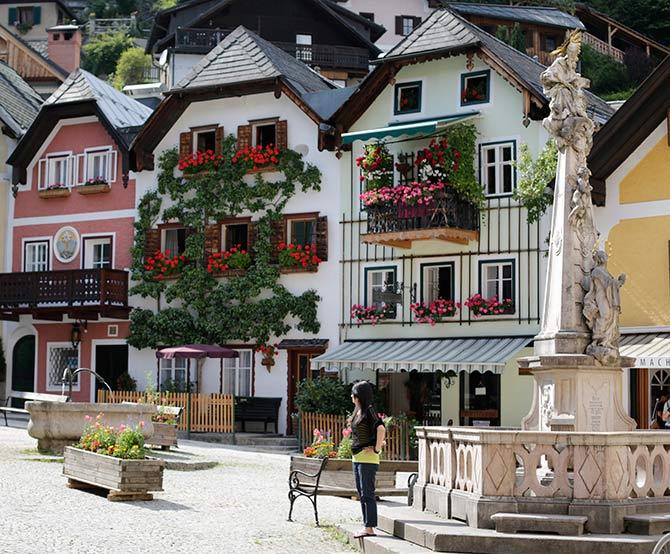 Austria
Rank: 11
Real hourly minimum wage 2013: $6.61
Real hourly minimum wage 2003: NA
Average annual increase 2003-2013: NA
Click NEXT to read more…
Countries with the highest minimum wage in the world
Last updated on: June 05, 2014 17:32 IST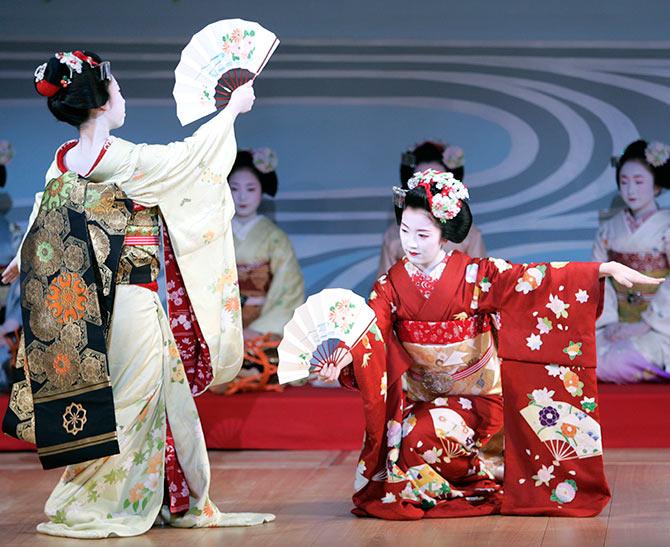 Japan
Rank: 11
Real hourly minimum wage 2013: $6.61
Real hourly minimum wage 2003: $5.79
Average annual increase 2003-2013: 1.33 per cent
Click NEXT to read more…
Countries with the highest minimum wage in the world
Last updated on: June 05, 2014 17:32 IST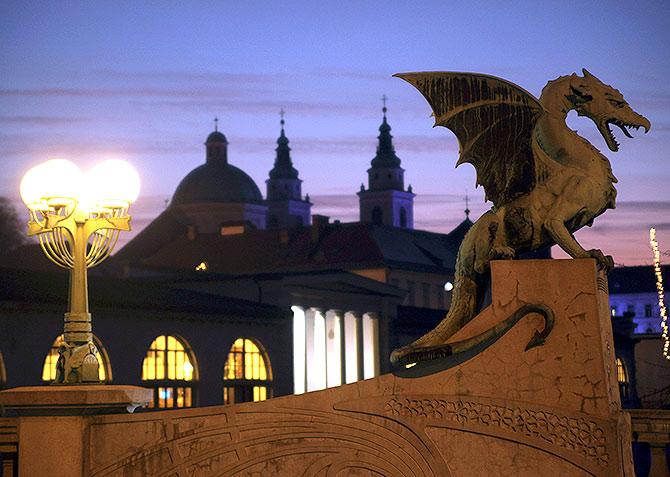 Slovenia
Rank: 13
Real hourly minimum wage 2013: $6.56
Real hourly minimum wage 2003: $4.81
Average annual increase 2003-2013: 3.15 per cent
Click NEXT to read more…
Countries with the highest minimum wage in the world
Last updated on: June 05, 2014 17:32 IST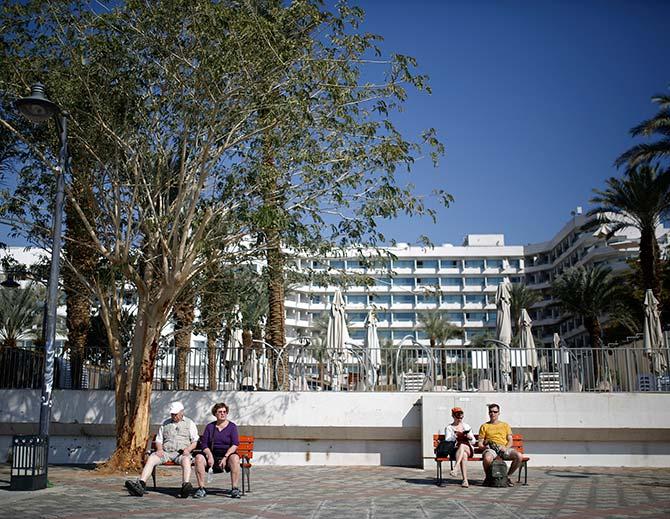 Israel
Rank: 14
Real hourly minimum wage 2013: $5.31
Real hourly minimum wage 2003: $5.07
Average annual increase 2003-2013: 0.48 per cent
Click NEXT to read more…
Countries with the highest minimum wage in the world
Last updated on: June 05, 2014 17:32 IST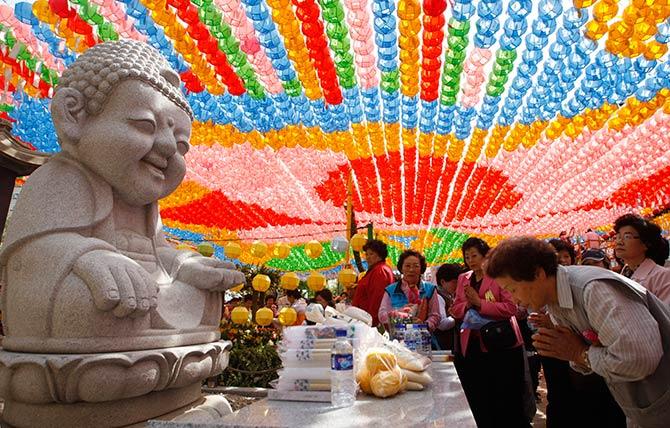 South Korea
Rank: 15
Real hourly minimum wage 2013: $5.22
Real hourly minimum wage 2003: $3.37
Average annual increase 2003-2013: 4.48 per cent
Click NEXT to read more…
Countries with the highest minimum wage in the world
Last updated on: June 05, 2014 17:32 IST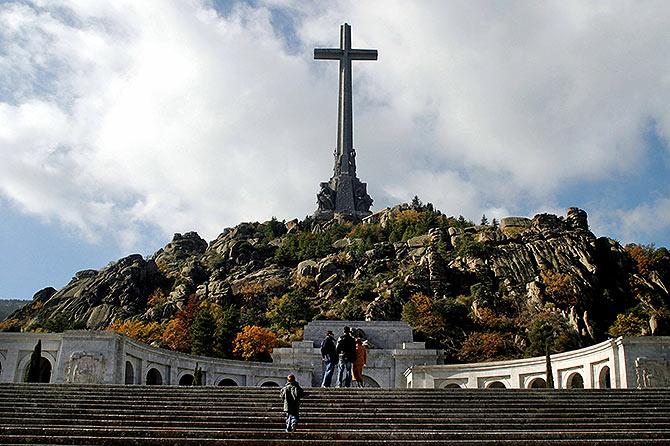 Spain
Rank: 16
Real hourly minimum wage 2013: $4.76
Real hourly minimum wage 2003: $4.24
Average annual increase 2003-2013: 1.16 per cent
Click NEXT to read more…
Countries with the highest minimum wage in the world
Last updated on: June 05, 2014 17:32 IST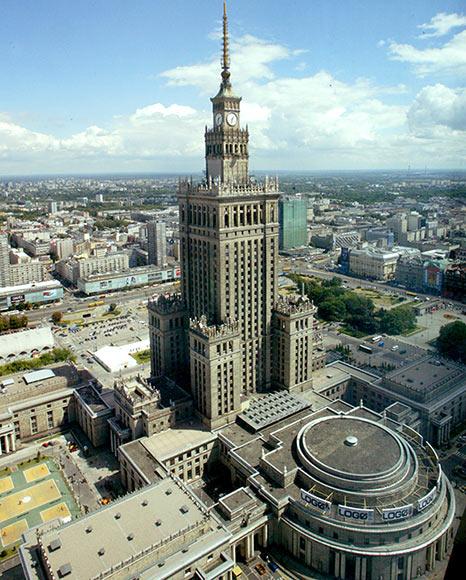 Poland
Rank: 17
Real hourly minimum wage 2013: $4.73
Real hourly minimum wage 2003: $3.14
Average annual increase 2003-2013: 4.17 per cent
Click NEXT to read more…
Countries with the highest minimum wage in the world
Last updated on: June 05, 2014 17:32 IST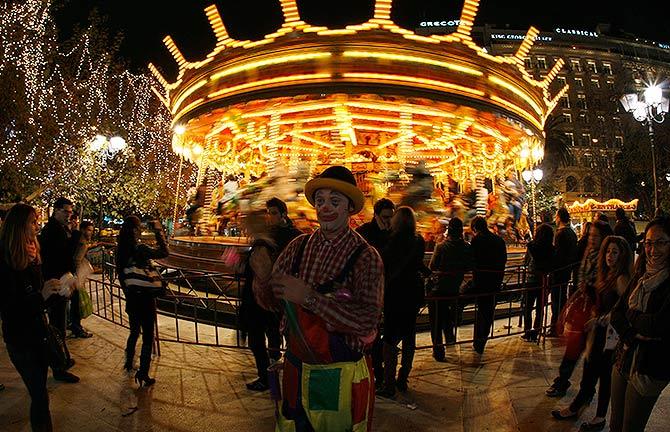 Greece
Rank: 18
Real hourly minimum wage 2013: $4.56
Real hourly minimum wage 2003: $5.10
Average annual increase 2003-2013: -1.11 per cent
Click NEXT to read more…
Countries with the highest minimum wage in the world
Last updated on: June 05, 2014 17:32 IST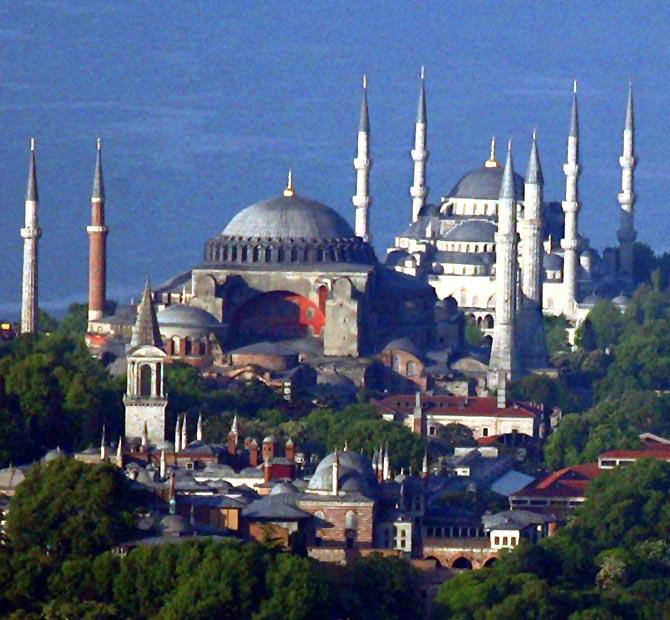 Turkey
Rank: 19
Real hourly minimum wage 2013: $4.30
Real hourly minimum wage 2003: $2.94
Average annual increase 2003-2013: 3.88 per cent
Click NEXT to read more…
Countries with the highest minimum wage in the world
Last updated on: June 05, 2014 17:32 IST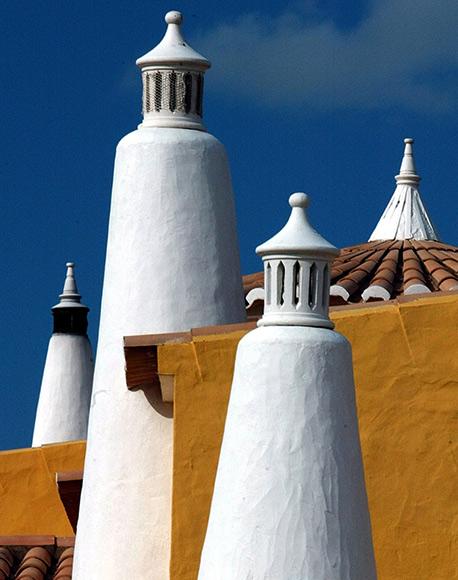 Portugal
Rank: 20
Real hourly minimum wage 2013: $3.99
Real hourly minimum wage 2003: $3.57
Average annual increase 2003-2013: 1.13 per cent
Click NEXT to read more…
Countries with the highest minimum wage in the world
Last updated on: June 05, 2014 17:32 IST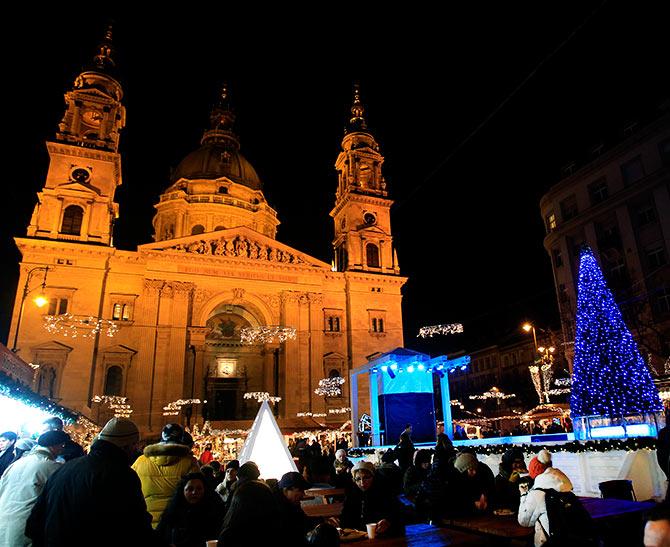 Hungary
Rank: 21
Real hourly minimum wage 2013: $3.92
Real hourly minimum wage 2003: $3.20
Average annual increase 2003-2013: 2.05 per cent
Click NEXT to read more…
Countries with the highest minimum wage in the world
Last updated on: June 05, 2014 17:32 IST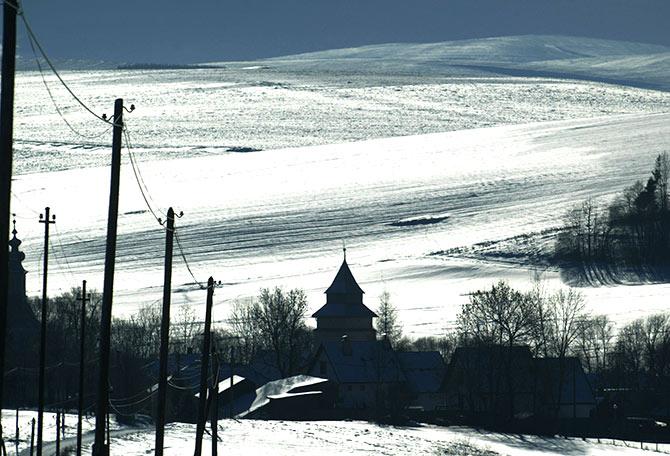 Slovakia
Rank: 22
Real hourly minimum wage 2013: $3.29
Real hourly minimum wage 2003: $1.90
Average annual increase 2003-2013: 5.61 per cent
Click NEXT to read more…
Countries with the highest minimum wage in the world
Last updated on: June 05, 2014 17:32 IST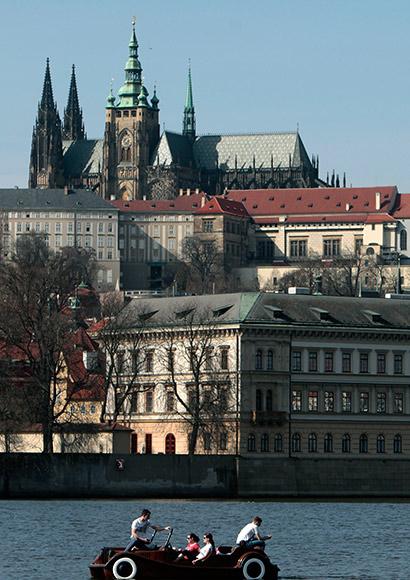 Czech Republic
Rank: 23
Real hourly minimum wage 2013: $3.26
Real hourly minimum wage 2003: $3.16
Average annual increase 2003-2013: 0.32 per cent
Click NEXT to read more…
Countries with the highest minimum wage in the world
Last updated on: June 05, 2014 17:32 IST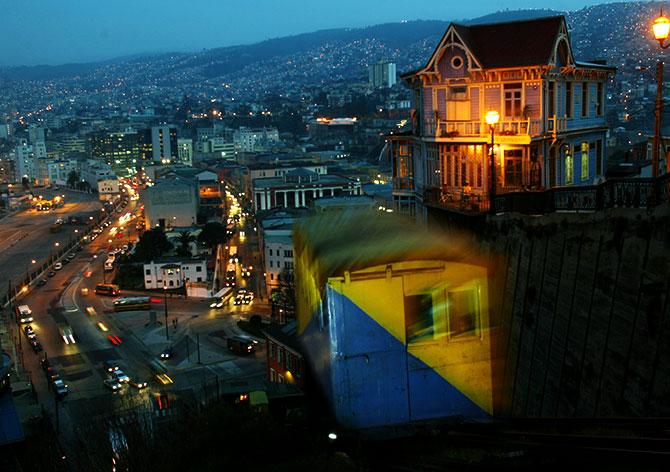 Chile
Rank: 24
Real hourly minimum wage 2013: $3.01
Real hourly minimum wage 2003: $2.30
Average annual increase 2003-2013: 2.71 per cent
Click NEXT to read more…
Countries with the highest minimum wage in the world
Last updated on: June 05, 2014 17:32 IST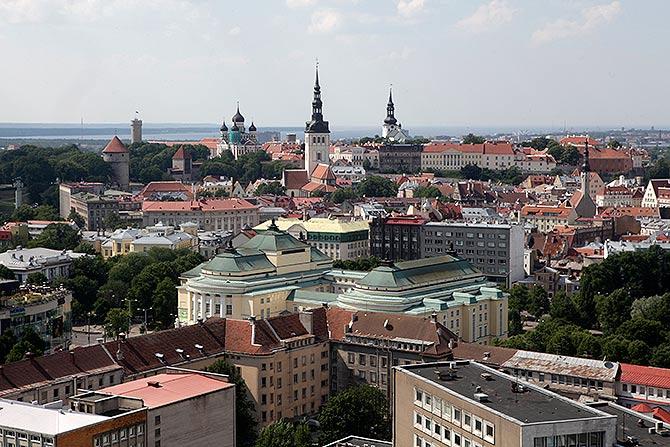 Estonia
Rank: 25
Real hourly minimum wage 2013: $2.87
Real hourly minimum wage 2003: $1.87
Average annual increase 2003-2013: 4.35 per cent
Click NEXT to read more…
Countries with the highest minimum wage in the world
Last updated on: June 05, 2014 17:32 IST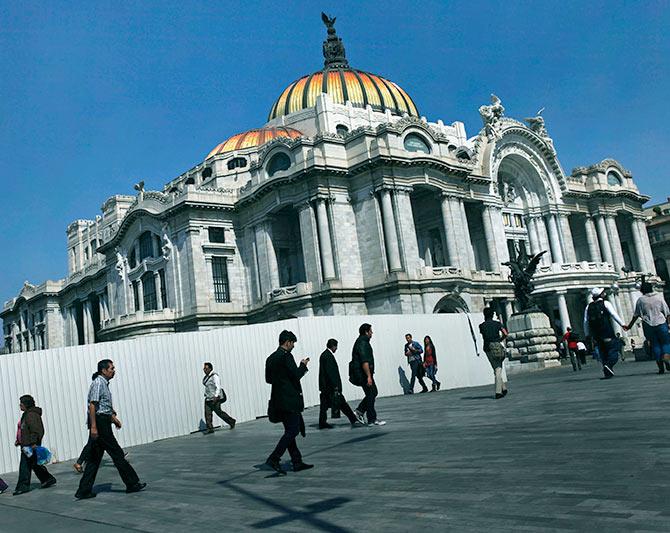 Mexico
Rank: 26
Real hourly minimum wage 2013: $0.83
Real hourly minimum wage 2003: $0.82
Average annual increase 2003-2013: 0.05 per cent