'Occupy Dalal Street' seeks the spotlight
Last updated on: October 31, 2011 11:56 IST
A few weeks after its Wall Street counterpart hit the road and the headlines, the 'Occupy Dalal Steet' movement is ready to take off.
Starting this Friday, Prakash Reddy, secretary of the Communist Party of India, plans to occupy Dalal Street accompanied by whoever he manages to woo by then.
Reddy tells Business Standard the movement will focus on two specific demands, apart from opposing the "whole capitalist idea, which has created a system where one per cent exploit the remaining 99 per cent".
The chemical engineer-turned-comrade quotes a report by the Arjun Sen Gupta committee, saying 77 per cent Indians live on less than Rs 20 a day.
"But, the big businesses control the resources and benefit. They take loans and do not repay," says Reddy.

Click NEXT to read more...
'Occupy Dalal Street' seeks the spotlight
Last updated on: October 31, 2011 11:56 IST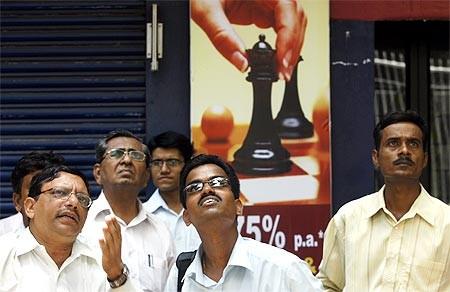 First, the protesters will seek the confiscation of assets of wilful defaulters in the books of public sector banks.
"According to an RBI report, the amount of NPAs (non-performing assets) in the books of PSU banks is over Rs 3 lakh crore. Most of these loans have been to large companies, which are going scot free. Why aren't their assets confiscated and used for the greater common good?" he asks.
The protesters will also demand action on a letter by former whole-time member of the Securities and Exchange Board of India (Sebi), K M Abraham.
"The Prime Minister knows what is happening in Sebi. But, he is not taking action. He is letting large corporates influence the regulator through politicians," says Reddy.
A month and a half before he demitted office, Abraham wrote a letter to the Prime Minister, alleging pressure from finance minister Pranab Mukherjee and his advisor Omita Paul to "manage" cases against powerful corporate groups being investigated by Sebi.
Click NEXT to read more...
'Occupy Dalal Street' seeks the spotlight
Last updated on: October 31, 2011 11:56 IST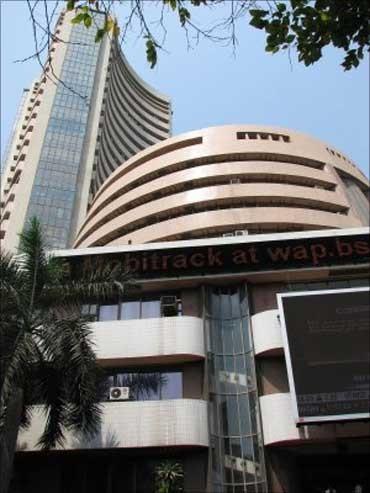 "We will go there and not leave unless our demands are met," says Reddy. Though Reddy himself is upbeat, it is not clear what kind of support he will be able to garner for these protests, seen largely as tokenism even in the West where they originated.
People who know Reddy vouch for his credibility as a man committed to his values. Reddy's Facebook page lists him as a "professional revolutionary".
Despite having a BTech in chemical engineering from IIT Bombay, he did not look for any corporate job.
"Why should I sell my mind to any capitalist?" So, how does he make a living? "In the communist party, we have to bring our own money," he laughs, adding, "My wife is kind. She has not kicked me out of the house."
Source: