Mukesh Ambani will have to apply again for SEZ
Last updated on: February 21, 2011 14:38 IST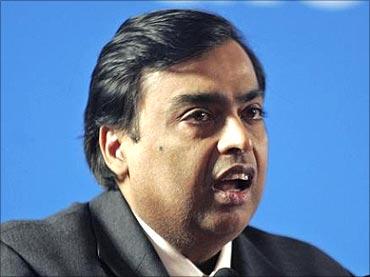 Mukesh Ambani and Anand Jain would have to approach the Board of Approval afresh with a new special economic zone proposal in Maharashtra.
This is required after the Maharashtra government de-notified nearly 16,000 acres of land earmarked for the Maha Mumbai Special Economic Zone in Raigad district.
Further, the BoA, which had earlier given an extension for an in-principle approval for the project, declined to give another extension last year.
According to the government resolution, the Maha Mumbai SEZ company would also have to return 3,000 acres of land already acquired under the consent award according to the provisions of the Land Acquisition Act.
The land was acquired at Rs. 10 lakh per acre.
A state government official, who did not want to be named, told Business Standard: "The government has taken a decision to remove the remark on its 7/12 land record extracts which so far mentioned that the land was reserved for the SEZ.
"In fact the project was lapsed middle of last year after the Maha Mumbai SEZ was unable to acquired land under the consent award and also after the BoA declined to give further extension for in principle approval. Subsequently, the company had suspended land acquisition."

Mukesh Ambani will have to apply again for SEZ
Last updated on: February 21, 2011 14:38 IST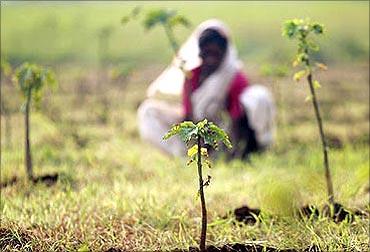 In view of the government's decision, the company would have to now return the land. Besides, due to the de-notification, farmers are now free to use their lands as they wish.
The official said Maha Mumbai SEZ had thought of development of mini or single product SEZ instead of originally proposed multi product SEZ on the acquired 3,000 acre.
However, the company has not moved to the BoA seeking its approval.
RIL sources declined to comment on the grounds that it was the project proposed by Mukesh Ambani and Anand Jain and the RIL group has no involvement in it.
The official informed that the period of two years allotted under the Land Acquisition Act to acquire land for the project had lapsed in December 2009 but the state government had so far made no official announcement on the issue.


Mukesh Ambani will have to apply again for SEZ
Last updated on: February 21, 2011 14:38 IST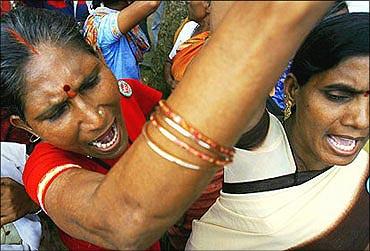 Due to this, the 7/12 (land record) extracts of farmers in the project area, comprising 45 villages in Uran, Pen and Panvel Talukas, continued to carry the remark that the land was reserved for the SEZ project, preventing farmers from selling, buying, or transferring their lands.
The land acquisition procedure for the proposed SEZ project, spread over 35,000 acres in Raigad, was started in May 2006 but the company managed to acquire only 13 per cent of the land within the stipulated period and faced strong opposition from farmers.
In September 2008, the State Government conducted a referendum, in which the villagers voted against the project.

Source: