14 Nifty stocks surge over 100% since 2008
December 10, 2013 08:25 IST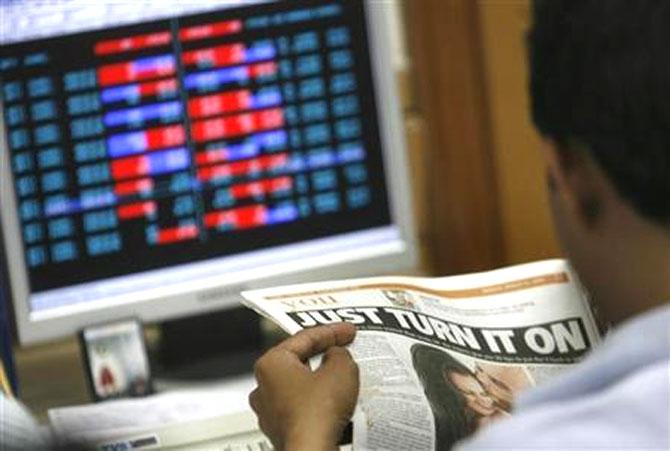 The National Stock Exchange (NSE) CNX Nifty crossed the 6,400 mark for the first time ever, surpassing its previous high after a gap of nearly six years.

The 50-share Nifty opened at 6,415 levels, surpassing its previous intra-day high of 6,357 touched on January 8, 2008, after the outcome of the Assembly polls in Delhi, Rajasthan, Madhya Pradesh and Chattisgarh, that saw the Bharatiya Janata Party (BJP) emerge as the single largest party. The index finally ended at its record closing high of 6,364 on Monday.

The 14 stocks from the 50 CNX Nifty companies that belong to the information technology, pharmaceutical and automobile sectors have appreciated more than 100 per cent since January 2008, data shows.
Click on NEXT for more...
14 Nifty stocks surge over 100% since 2008
December 10, 2013 08:25 IST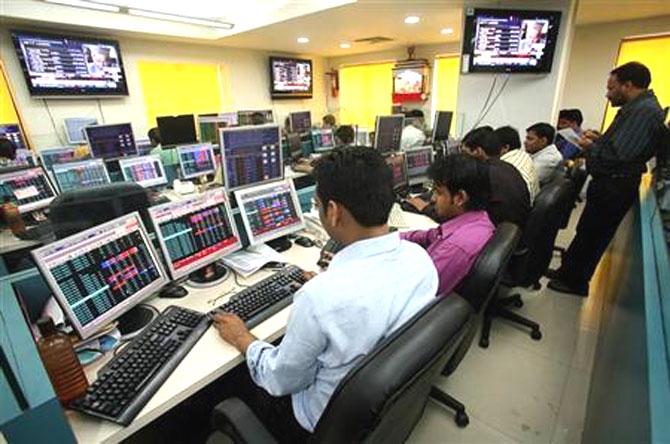 Of these 14 stocks, eight — Lupin, Sun Pharmaceutical Industries, Tata Consultancy Services (TCS), Asian Paints, HCL Technologies, IndusInd Bank, Dr Reddy's Laboratories and Hero MotoCorp — have appreciated a little more than 200 per cent during this period.
ITC, Tata Motors, Hindustan Unilever, Mahindra & Mahindra, HDFC Bank and Infosys have gained between 100 and 180 per cent.

The biggest gainer, Lupin, saw its market value appreciate nearly seven-fold, to Rs 853 from Rs 122 on January 8, 2008. Sun Pharmaceutical Industries, the second largest gainer, has surged 429 per cent to Rs 586, followed by TCS (up 306 per cent at Rs 2,005) and Asian Paints (up 304 per cent at Rs 505) on the National Stock Exchange.
Click on NEXT for more...
14 Nifty stocks surge over 100% since 2008
December 10, 2013 08:25 IST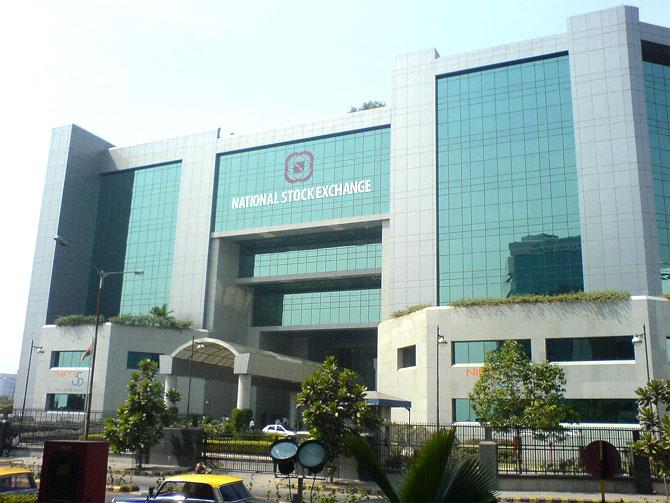 "With global liquidity conditions favourable, India continues to attract foreign institutional investment inflows, on expectations of favourable poll results in 2014 and the revival in the economy. However, some caution seems due, as much of the positive news seems to have been captured in the recent rally.
Of concern would be sticky high inflation and the possibility of further rate hike by the Reserve Bank of India, notwithstanding the expected stimulus withdrawal by the US Federal Reserve in 2014," said P V K Mohan, head of equities, Principal Mutual Fund.

However, infrastructure, capital goods, metal, oil and gas, power and banking shares were among major underperformers, falling nearly 90 per cent during the period.
Click on NEXT for more...
14 Nifty stocks surge over 100% since 2008
December 10, 2013 08:25 IST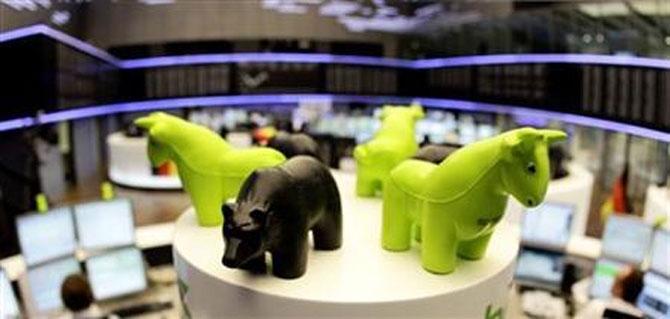 Larsen and Toubro, which rallied nearly 25 per cent in less than a month at Rs 1,147, was still trading 21 per cent lower from its January 2008 market price of Rs 1,446.

DLF (down 86 per cent), Jaiprakash Associates (down 82 per cent), BHEL (down 66 per cent) and Tata Steel (down 53 per cent) are currently available at about 50 per cent below their price levels in 2008. Reliance Industries, Hindalco, Tata Power Company, Jindal Steel & Power Ltd and Bharti Airtel were trading lower by 30–50 per cent.




Source: