Facebook has company in India
Last updated on: June 12, 2012 12:13 IST
Investors in many Indian companies would have a sense of deja vu after Facebook's public issue turned into a Wall Street debacle. For, over the past five years, Indian markets have been witness to many such breathlessly hyped Initial Public Offers (IPOs) which crashed in an equally spectacular way on the listing day and never recovered.
An analysis of 20 IPOs, each over Rs 1,000 crore, since April 2007 shows as many as six stocks -- Reliance Power, Jaypee Infratech, Indiabulls Power, DB Realty, L&T Finance Holdings and SJVN -- have always traded below their issue price on a closing basis since their listing. Five of these (except SJVN) have underperformed even their benchmark indices.
After investors protested, Reliance Power tried hard to salvage the situation by issuing bonus shares to bring down the average cost per share. But the shares are still trading below the adjusted issue price levels. In this report, we have taken into account adjusted issue price to factor in any stock split or bonus issue.
Click NEXT to read more...
Facebook has company in India
Last updated on: June 12, 2012 12:13 IST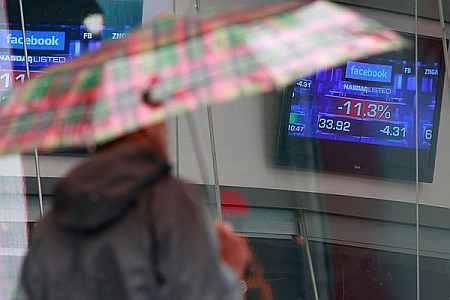 Of the 20 IPOs above Rs 1,000 crore, 14 are trading below their issue prices. They had manage to list above their issue price thanks to the marketing blitz, but failed to sustain beyond just a few days.
While investors of Facebook have sued the company and the merchant bankers for selectively disclosing facts on the company's profitability to only a few, such shareholder activism hasn't been seen here, though there have been allegations galore of a rampant investment banker-promoter nexus.
Amit Tandon, founder and managing director, Institutional Investor Advisory Services, believes it's rather easy to blame merchant bankers and promoters, but investors are also duty-bound to do their homework before they invest.

Click NEXT to read more...
Facebook has company in India
Last updated on: June 12, 2012 12:13 IST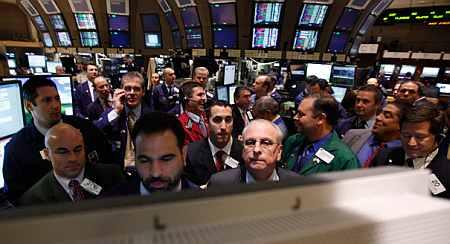 "They need to look at the valuations and if the issue is overpriced, they need to be careful. A good principle is to leave something on the table, so that investors don't get short-changed.
Merchant bankers should give the right advice regarding pricing and not compete with each other. Companies need to be mindful that this is the first step to make investors happy."
There are several instances of companies tapping the capital markets at premium valuations for businesses that were still on the drawing board. In these cases, investors have had to wait for several years before the company started making profits or delivering returns.

Click NEXT to read more...
Facebook has company in India
Last updated on: June 12, 2012 12:13 IST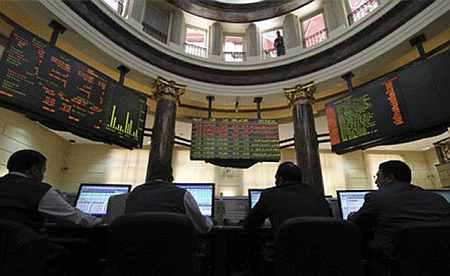 According to Mehraboon Irani, principal & head, private client group, Nirmal Bang Securities, "When investors put money in IPOs of companies in capital-intensive sectors like power, infrastructure and real estate, they need to keep in mind that such projects have a long gestation period. These projects require continuous capital flow, which requires a conducive environment. That is not the case at present."
Experts said the main reason for many public issues getting oversubscribed is the massive marketing hype, which often hides more than it reveals. Irani believes with a good marketing exercise, these issues get subscribed.
This is an issue exercising the regulator, too. U K Sinha, chairman of the Securities and Exchange Board of India, said at the Skoch Summit here on Friday that there had been many issues whose prices had fallen after the IPO.
Click NEXT to read more...
Facebook has company in India
Last updated on: June 12, 2012 12:13 IST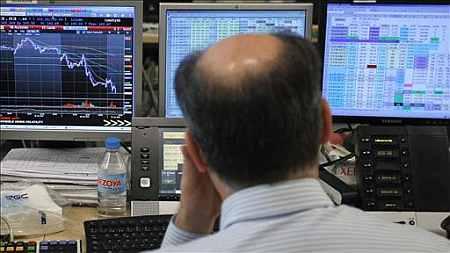 To help investors make a well-informed decision before putting money in an IPO, the regulator in January mandated merchant bankers to disclose the record of the performance of the public issues managed by them.
Merchant bankers are required to disclose the record for a period of three financial years from the date of listing for each public issue managed by them.
To reduce listing day price volatility and prevent manipulation, Sebi has also recently introduced restrictions like a pre-open call auction and circuit filters on the first trading day. "After we introduced this concept, there have been four IPOs and our feedback is that all of them are free from any such managed volatility," Sinha said.
Source: