Endorsements: Film stars beat cricketers
May 4, 2009 14:59 IST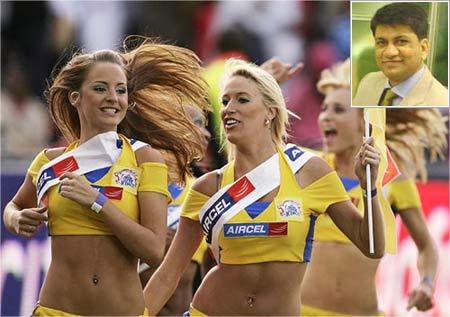 A host of companies signed up cricketers to endorse their brands just before the IPL (Indian Premier League) season kicked off on April 18. Business Standard caught up with Manish Porwal, advertising industry expert and CEO of celebrity management company Percept Talent Management, to understand the way the Rs 1,000-crore (Rs 10 billion) brand endorsement business in India (including star appearances and events) is shaping up.
Porwal has just released CelebTrack, a research tool to track the most powerful celebrities in India in the films, cricket and TV entertainment space. Done in collaboration with Hansa Research, Porwal claims CelebTrack is the largest and deepest study in the world on the endorsement market. Excerpts:
Powered by

Endorsements: Films stars way ahead of cricketers
May 4, 2009 14:59 IST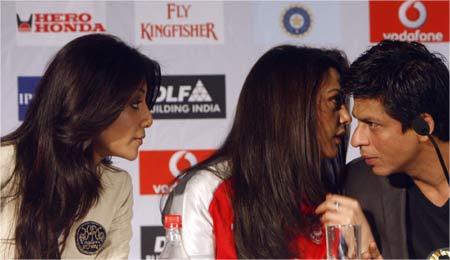 Aircel, Jaypee and Dabur Glucose signed up cricketers to endorse their brands just ahead of the IPL season. Is this a short-sighted strategy?

While the IPL season may have been a catalyst to look at a bigger list of cricketers and get the contracts with them signed quickly, this is not the only reason to sign them up.
Cricketers have always found currency as brand-endorsers, especially in the kind of brands and categories you mention.
The added advantage is that because of IPL, cricketers now have a fuller calendar -- and, in comparison with the usual 15 who play for the country, more people recognise them.
Also, the long-term is made up of several short terms. To use the IPL event and the hype/viewership created around it is not a bad idea as it is one of the two biggest media events (the other being elections) of this quarter.
The amount of eyeballs a single IPL match gets is more than what Sania Mirza, for example, gets through the entire year of playing. IPL is the largest annual sporting property now and deserves strategies and tactics designed around it.
Powered by

Endorsements: Films stars way ahead of cricketers
May 4, 2009 14:59 IST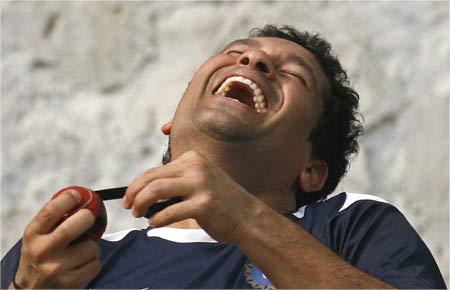 Who commands a bigger premium -- film stars or cricketers?

If you look at the average price the top five film stars command for an average endorsement and compare that to what the top five cricketers get, the film stars are way ahead.
Could you share some figures? Aamir Khan apparently commands Rs 10 crore (Rs 100 million), while Sachin Tendulkar and MS Dhoni get around Rs 5 crore (Rs 50 million). . .
It is natural that the endorsement price is heavily skewed in favour of icons like Aamir, SRK, Akshay Kumar, Sachin Tendulkar and MS Dhoni.
These five, on average, get roughly three times what the next 10 get. And, yes, Aamir Khan is the highest-paid brand ambassador today.
But let us not get into their prices as these vary depending upon the brand and product category. For instance, compared to other product categories, a mobile phone brand would pay a premium to a male icon.
Similarly, colour cosmetics brands would pay female stars more. The value of the deal depends on the duration of the contract and number of days the stars commit to endorse the brand.
Powered by

Endorsements: Films stars way ahead of cricketers
May 4, 2009 14:59 IST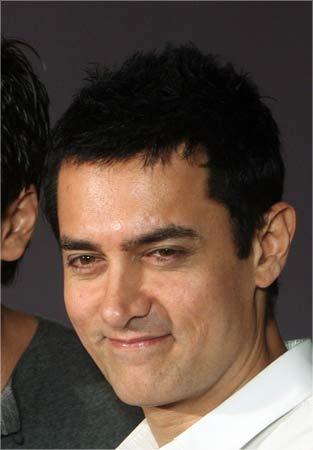 Among female stars, Genelia DSouza is said to be getting more than some of the established ambassadors.

Most of the numbers that are reported are rubbish. Discussing endorsement fees makes little sense as, in this field, the standard deviation is so high that the averages have no meaning.
Who are the hot, new brand ambassadors in India?

CelebTrack still gives a thumbs up to tried and tested favourites like Amitabh Bachchan, Sachin Tendulkar, MS Dhoni, Aamir Khan, Aishwarya Rai and Shah Rukh Khan.
Others who have made it to the top, surprisingly include under-used talent like Akshay Kumar, Katrina Kaif and Priyanka Chopra.
Our research shows yesteryear icons like Kapil Dev, Hema Malini, Kajol and Madhuri Dixit still enjoy tremendous equity as ambassadors.
Powered by

Endorsements: Films stars way ahead of cricketers
May 4, 2009 14:59 IST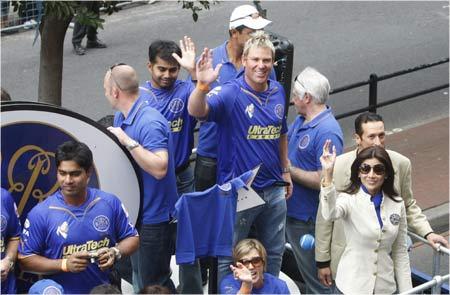 Why is India obsessed with film and cricket stars as ambassadors? In the developed markets, models are the highest-paid brand ambassadors.

There are only two passions that appear to be uniting us. While caste, community, wealth, geography and language, among others, continue to divide us, cricket and films unify us and help us escape from our comparatively difficult day-to-day lives.
The big difference in the endorsement fees of cricket/Bollywood stars and those of others models is a direct result of this. The success in iconic fields like films and cricket is also a big motivator for the audience.
Powered by

Endorsements: Films stars way ahead of cricketers
May 4, 2009 14:59 IST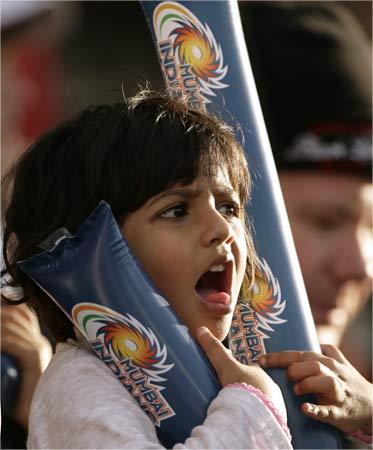 Do not celebrities overshadow the brands they endorse?

It happens because talent (the ambassadors) are passion brands, while corporate brands are often functional . So you remember the entertainment more than the rudimentary things.
But I am not sure that this accusation is entirely true. This happens only when stars are taken as endorsers at the cost of creativity. When advertisers know how to use the stars properly in commercials, the audience identify with the brand.
Besides, is not the idea of using ambassadors precisely so that their equity and likeability rub-off on the brand?
Powered by

Endorsements: Films stars way ahead of cricketers
May 4, 2009 14:59 IST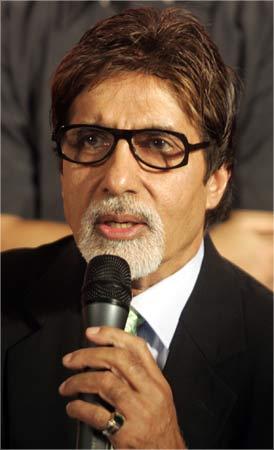 Is there an optimum number of brands that an ambassador should endorse? And should ambassadors do a mix of mass-market and premium brands?

Common sense would suggest that no stars should lend their name to too many brands. But some of this conventional logic has been turned on its head by CelebTrack.
In the past, Amitabh Bachchan has been accused of endorsing too many brands. CelebTrack -- the study that captures the true perception of more than 6,000 consumers across the country -- still puts him as one of the most eligible endorsers. Apart from being hugely popular, he is seen to be somebody who can convince people to buy the product he is endorsing -- and this applies across various product categories.
Also, keep in mind that the audience do not compare brands across categories and so do not compare the ambassador across categories -- Bachchan endorses upper-end Reid & Taylor suitings as well as mass-market Navratna hair oil.
To the extent audiences reject brand ambassadors, this happens if there is a mismatch between the ambassador and the brand.
Powered by

Endorsements: Films stars way ahead of cricketers
May 4, 2009 14:59 IST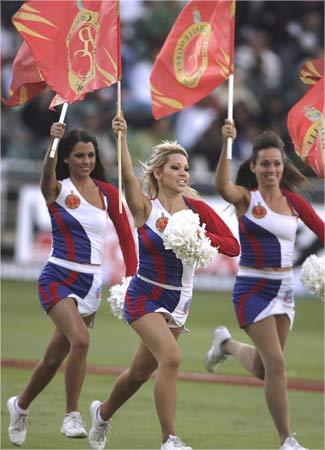 Has the downturn affected the brand-endorsement business? Film stars have, for instance, reportedly taken a cut of 20-30 per cent in their fees for films.

Renewing brand ambassadorships or extending them is taking longer to negotiate since clients want to be careful. But the inventory and rates of the ambassadors are not governed by logic -- they depend upon their holding power and self-perception.
Since they need to be in the films business, they are more open to negotiating their fees for films than they are to negotiating their endorsement contracts.
Powered by