EGoM given sweeping powers on 2G auction
Last updated on: April 30, 2012 09:50 IST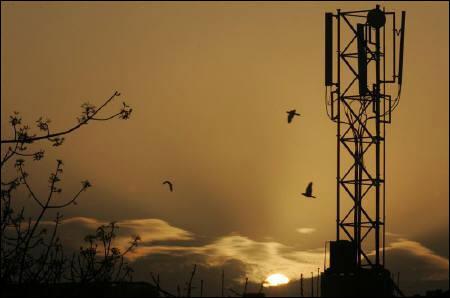 The government has vested sweeping powers in the Empowered Group of Ministers (EGoM) for the auction of telecom spectrum in the 2G band (1,800 MHz).
There is an evident rush to meet the new August 31 deadline to complete the process set by the Supreme Court. The government had earlier asked for 400 days for the auction, which would have ended some time in March next year.
The EGoM, set to meet on May 2, has been given more powers after the Prime Minister's approval, through a cabinet secretariat memo a few days ago.
Under the new terms of reference, the EGoM will decide on key issues, including the quantum of spectrum to be allocated in the 2G band, the number of blocks and their size, the eligibility criteria, the reserve price for the auction in the relevant bands, the spectrum usage charges, the fee payable to the auctioneer and any other issue that may arise out of the Trai's recommendations or is considered relevant to the auction.
Click on NEXT for more...

EGoM given sweeping powers on 2G auction
Last updated on: April 30, 2012 09:50 IST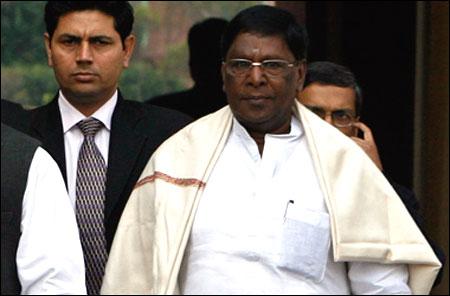 In another significant move, the government has inducted V Narayanasamy, minister of state in the Prime Minister's Office, as a member in the EGoM. So, the PMO will be able to participate directly in the decision-making process.
The EGoM was set up some years ago. Initially, it was meant for the vacation of spectrum and for the 3G auction under the chairmanship of Finance Minister Pranab Mukherjee.
Other members include Agriculture Minister Sharad Pawar, Defence Minister A K Antony, Home Minister P Chidambaram, I&B Minister Ambika Soni, Communications Minister Kapil Sibal, Law Minister Salman Khurshid and Planning Commission Deputy Chairman Montek Singh Ahluwhalia.
Decisions on the allocation of spectrum in the 2G band and the allocation policy had earlier been left to the Department of Telecommunications (DoT) and did not come under the EGoM's purview.
However, after the alleged 2G spectrum allocation scam under then telecom minister A Raja, the government decided to vest key decision-making powers in the EGoM.
Click on NEXT for more...

EGoM given sweeping powers on 2G auction
Last updated on: April 30, 2012 09:50 IST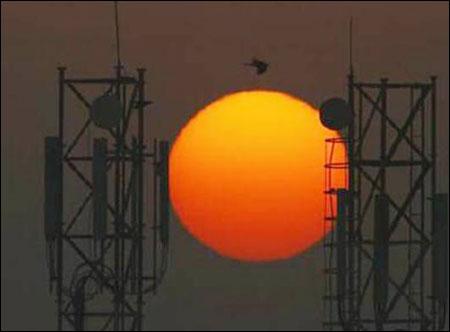 Sector regulator Trai has given its recommendations on the auction, as mandated by the Supreme Court.
The DoT is working overtime to meet the new deadline. A full Telecom Commission meeting will take place on Monday to decide on two key Trai recommendations - those on the auction of spectrum and on the guidelines for unified licences and class licences and the migration of licences.
The DoT secretary has requested all commission members to be present at the crucial meeting. The department also had a meeting last Saturday. Apart from discussing its views on the Trai recommendations, it finalised the presentation and agenda for the EGoM meeting.

Source: