Do celebrity-endorsed brands work?
Last updated on: May 13, 2010 15:53 IST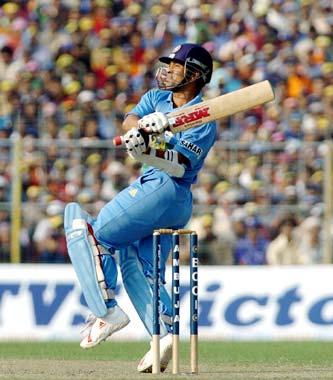 As Future Group's head of private brands, Devendra Chawla makes it a point to listen to consumers at the group's stores across all formats. The name that invariably crops up during these discussions is a certain Sachin Ramesh Tendulkar.
"Mothers in particular tell us they want their children to grow up to be like Sachin, for the cricketer's modesty despite his enormous success. Thus, we wanted to launch a limited range of products that bring the essence of Sachin to the coming generation," Chawla says.
A few months later, Future launched a toothpaste called Sach, which the company says, has been co-created by Tendulkar (also director of the group's subsidiary, Future Consumer Products) himself.
The group aims to achieve at least 25 per cent of its in-store toothpaste sales from the private brand within six months. Sach will be used for the group's apparel and personal care private labels.
Click NEXT to read on. . .
Do celebrity-endorsed brands work?
Last updated on: May 13, 2010 15:53 IST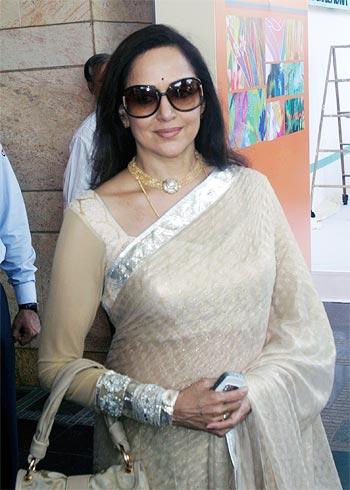 This is not the first time that Tendulkar is involved in 'strategic co-creation' of a brand. The master blaster did it earlier in collaboration with ITC Foods by co-creating a line of health foods, called Sunfeast Sachin's Fit Kit.
And it is not the first time for the Future Group either. The Kishore Biyani group had earlier launched the Dreamline range of home-making and home improvement products in association with film actor Hema Malini.
A standard practice abroad (Britney Spear's perfumes, JLO's apparels or Victoria Beckham's line of fashion clothing), the concept of celebrity brand ambassadors going beyond the cursory mannequins and taking on the role of strategic co-creators is gaining ground in India.
So what is co-creation? It is the association of a celebrity with an organisation or brand which is much more than being just a brand ambassador.
Click NEXT to read on. . .
Do celebrity-endorsed brands work?
Last updated on: May 13, 2010 15:53 IST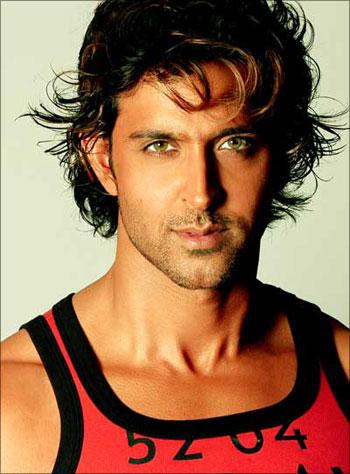 The co-creator is closely involved with the development of the products and is part of all major decisions. Instead of an endorsement fee, the celebrity involved in brand co-creation, usually gets a pie in the revenue of the product.
There seems to be no shortage of celebrities wanting to do such co-creation. While Hrithik Roshan's Signature Line for John Players gave fans the chance to dress like he did in Dhoom 2 and denim brand Wrangler tied up with John Abraham to launch a premium pret denim line called John Abraham by Wrangler.
Then there were Amitabh Bachchan, Shah Rukh Khan, Lata Mangeshkar, Zeenat Aman and Madhuri Dixit. Aman, in fact, was the first Indian actor to have a perfume named, Zeenat, after her, by a company based out of Saudi Arabia.
Click NEXT to read on. . .
Do celebrity-endorsed brands work?
Last updated on: May 13, 2010 15:53 IST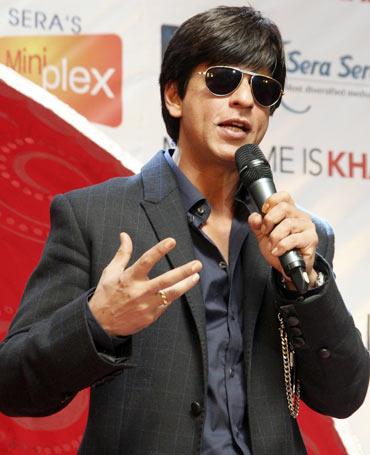 Shah Rukh Khan co-created Tiger Eyes by Jeanne Arthes and Bachchan's perfume launched by Lomani was by his name. Recently, Hindustan Unilever re-launched Sunsilk in co-creation with seven global hair experts to give consumers salon-quality products.
The jury is out, however, on whether celebrity co-creations help. While in Hollywood, most actors have a label to suit and sell their personality, it's not clear whether India has a big enough audience willing to shell out big bucks for a piece of their favourite celebrity.
Price points for these signature lines are obviously higher than those for the brands' basic lines. Ashish Mishra, chief strategist and head, Water Consulting (Mudra Group's brand strategy and design company), says consumers do care for value addition.
"Endorsements have increasingly failed to create any value beyond a false sense of hype which now most people can see through. Celeb co-creations on the other hand are inherently more relevant, and have a much better chance of enhancing the offering's value," he says.
Click NEXT to read on. . .
Do celebrity-endorsed brands work?
Last updated on: May 13, 2010 15:53 IST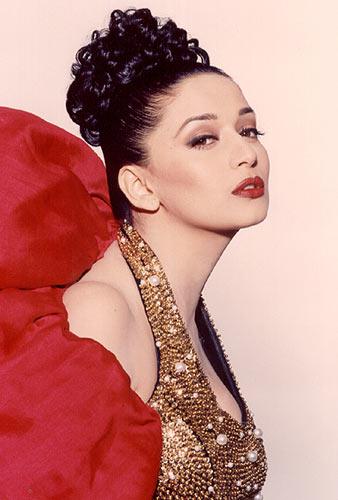 While Mishra has a point, there are many others who point out that many Indian brands which have experimented with the concept have failed to sell. Example: Emami's co-creation of personal care products with Madhuri Dixit. The experiment just sank without a trace. Other companies are not willing to give product-wise breakup.
Harish Bijoor, brand-strategy specialist and CEO, Harish Bijoor Consults Inc, says, "Most Indian brands have made the mistake of misunderstanding celebrity co-creation and restricting it to a skin-deep level of involvement of and with the celebrity. More often than not, it is the name of the celebrity and not much else. In celebrity co-creation, the DNA of the brand needs to be embossed with the ethos of the celebrity on a forever basis."
Click NEXT to read on. . .
Do celebrity-endorsed brands work?
Last updated on: May 13, 2010 15:53 IST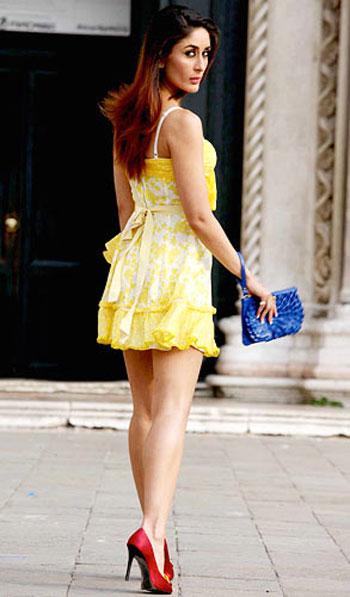 Marketers say that the co-creation depends on the relevance of the skill of the celeb and not just the face value. Dixit may not be as qualified to co-create beauty products as perhaps a Shahnaz Hussain would be.
Marketers do believe that celebrity co-creation can give brands an edge over celebrity endorsements, provided the exercise is handled seamlessly from start to finish.
The housewife is smart enough to value Shahnaz Hussain's formula of fairness rather than believe Kareena Kapoor's obviously misleading claim of having turned fair in two week's time due to some new fairness cream.
In any case, marketing experts say only signing the celebrity as a co-creator does not ensure success of a product and brands must have a firm strategy in place after the first level pull of the celebrity's face dies out.
Source: