Why govt forcing corporates for charitable work is good
Last updated on: March 14, 2013 14:04 IST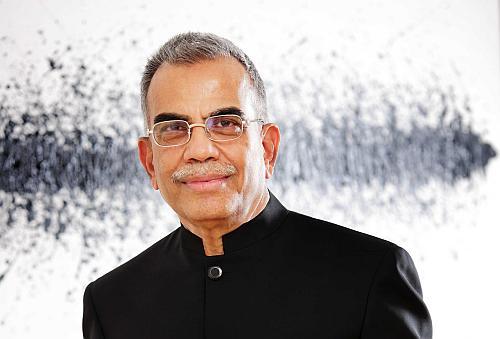 Many businesses use charitable work to get project clearances and deviate people from bad publicity. Making corporate social responsibility mandatory would lower such misuse and can be helpful in providing companies a structured way to go about this business.
P N C Menon got it about right. Explaining why he, the founder of Bangalore-based Sobha Developers, has pledged half his wealth to charity.
He told an Arabian daily, "My view is very simple. I'm lucky to have made my money... I feel that it's not even called charity, it's about accountability and responsibility to society."
That would sum up what almost all businesspeople have felt about their wealth at some point in time since the dawn of commerce. It is an inexorable development in the trajectory of a successful businessperson's career.
Yet, the remarkable point in India of the new century is the level of excitement in the media and publicity business every time some businessman of note decides to sequester his wealth for philanthropy.
Businessmen who have "arrived" or are rapidly getting there consider this an integral part of their image management set-up.
Their publicity machinery is geared towards highlighting the number of schools or hospitals and other sundry institutions they've built for "disadvantaged sections of society" (i.e., poor people).
Click NEXT to read more...
Why govt forcing corporates for charitable work is good
Last updated on: March 14, 2013 14:04 IST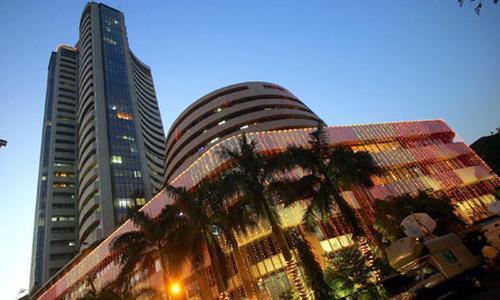 If the publicity makes you wince, it is worth noting what it says about the evolution of Indian business, which now enjoys greater wealth-creating capabilities than ever before. Till the nineties, the big achievement was making profit.
Partial liberalisation in the mid-eighties saw the emergence of a nascent stock-market culture (the Sensex was born in 1986) so listed companies felt it incumbent on themselves to use their small publicity departments (there were no PR companies then) to trumpet their profits.
Like other economic dailies, Business Standard's front pages in those years were replete with headlines of how such and such company had made profits.
This continued until a news editor, with a fine sense of cynicism honed by years of experience, pointed out that companies were supposed to make profit.
Once the profit-emphasising headlines lost their novelty, the Next Big Thing was Corporate Plans and Investments.
Every company partially unshackled from licensing or the Monopolies and Restrictive Trade Commission announced expansion or diversification plans that often had some sort of impact on the stock price.
Then it dawned on everyone that few of these announcements actually materialised since India was an even worse place for doing business then than it is now.
Note that all this while India's largest business houses, which enjoyed historical monopolies, invested in schools, hospitals, dispensaries, temples and so on.
Little of this was trumpeted; it was considered part and parcel of the wealth-creation process.
Click NEXT to read more...
Why govt forcing corporates for charitable work is good
Last updated on: March 14, 2013 14:04 IST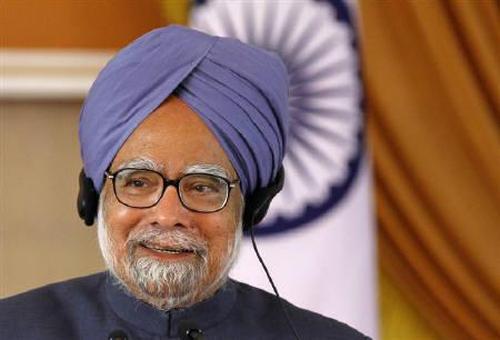 Once the expanded reforms of the nineties made Corporate Plans and Investments par for the course, the visible expansion of wealth and inequality from these activities had an equal and opposite reaction.
First, it was a thoughtful prime minister, Manmohan Singh, who suggested that - maybe, perhaps - corporations should curtail the huge sums they paid their executives.
The panicky expectation from the corporate world that CEO pay would come under government control was almost instantaneous.
That gentle message from the PM, and another from him on conspicuous consumption, seemed to send a signal for an upsurge of publicity on corporate social responsibility or CSR on the part of corporate groups.
Project not being cleared? Talk about investment in the local community. Bad publicity over a business deal? Why not get coverage on schools for poor children the group's opened.
This trend dovetailed with the sub-prime crisis in the West and a deep rethink of capitalism and its discontents globally, ideal conditions for Bill Gates et al to peddle their Giving Pledge in India.
By the second decade of the 2000s CSR, thus, had become an industry with structured programmes, bigger budgets and a purpose-built publicity machine.
Click NEXT to read more...
Why govt forcing corporates for charitable work is good
Last updated on: March 14, 2013 14:04 IST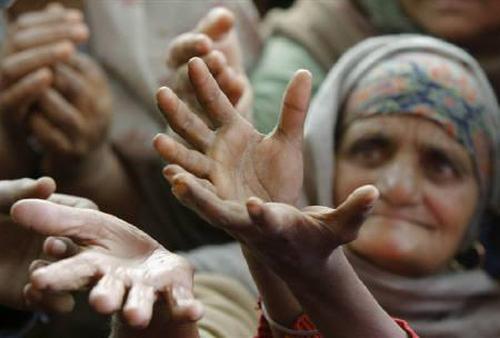 This is the fundamental difference between CSR of the pre-liberalisation era and now.
As Indian School of Business professors K Ramachandran and Rachna Jha show in a 2009 article on the evolution of philanthropy in India, till the 1970s (I would extend that to the eighties), the activity was unplanned and ad hoc, the spending was mostly from personal funds and publicity was avoided or minimal.
That's changed, partly for the better and partly for the worse. Bain & Company's India Philanthropy Report released last week suggests that although India's rich (we can assume most own large corporations) are contributing to philanthropic causes more than ever before - from 2.3 per cent of household income in 2010 to 3.1 per cent in 2011 - the mismatch between what donors want and what NGOs deliver is wide.
This is not because of NGO inefficiency. Companies want their CSR to deliver measurable impact. Only, the "impact" the corporation envisages is not necessarily (and mostly doesn't) gel with the objective of the philanthropic programme.
In that sense, the CSR investments mandated by the government can be helpful in providing companies a structured way to go about this business. And maybe, that will spare readers the nauseating publicity about virtuous businessmen.
Source: