Properties will be fastest-growing business for us: Adi Godrej
Last updated on: February 4, 2013 10:32 IST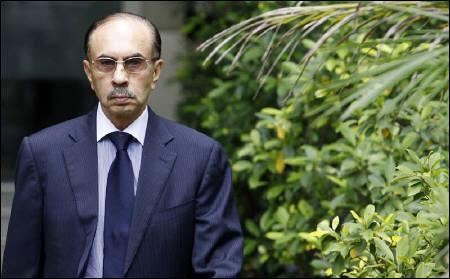 Adi Godrej
, 70, is enjoying his role as the patriarch of the Godrej Group, travelling non-stop and restricting himself to providing strategic advice to his three children and group CEOs. The Chairman of the Rs 13,500 crore group talks about how his group has kept its reputation intact by following a prudent financial strategy. Excerpts from an interview with
Shyamal Majumdar
&
Abhineet Kumar
.


The 10x10 vision sounds great. But is it achievable?
The vision requires a 26 per cent CAGR (compound annual growth rate) and we have grown by more than 30 per cent over the last two years. So we are ahead of the curve.


Do you agree that the Godrej group was extra conservative in the past?
If you look at the older family-owned groups, we are one of the fastest-growing. Over 500 million consumers use our products every day. That's more than any other group in India. I agree some others have overtaken us on size, but we are still among the top 5 to 10 per cent of growth-oriented groups in the country. And if you talk in terms of financial leverage, we have been and will continue to be conservative.
The debt-equity for Godrej Consumer Products Ltd (GCPL) has gone down to 0.5:1; for Godrej Properties, it's 1:1. We do not want to get into high borrowings; we do not want to go to banks saying we want to renegotiate our loans. Our reputation is important for us.
Your biggest bet for future growth is Godrej Properties? What's the thinking behind this?
We feel Godrej Properties will be the fastest growing part of our business - we have already been growing by 50-100 per cent. That's because unlike our other businesses, we do not have to be concerned about competition, market share or size in properties, as no company even has a 5 per cent market share.
GCPL is growing fast, but there is a limitation. It can't suddenly double its sales as there is huge competition. It has to sacrifice a lot of its profit if it wants to grow rapidly. There is no such problem with Godrej Properties.
Click on
NEXT
for more...
Properties will be fastest-growing business for us: Adi Godrej
Last updated on: February 4, 2013 10:32 IST

So the share of GCPL in the total business will come down?
Godrej Properties will see the maximum growth, but the share of GCPL will continue to be 25-27 per cent of our total business. That's because, some other businesses like chemicals may not grow as fast.
The group has been buying companies only in niche areas. Are you planning any big bang move?
Some of the companies we have acquired are very big. For instance, our per capita FMCG sales in Indonesia, South Africa, Argentina, Uruguay or even the UK are higher than our per capita sales in India. The size of our Indonesian business is going to be over Rs 1000 crore (Rs 10 billion) this year.
Are there any gaps in your consumer portfolio that you would like to fill?
We are open to acquisitions in India even in categories where we have no presence -- for instance, oral care, powder detergents etc.


Are you happy with the performance of your children?
My oldest daughter Tanya joined the business about 20 years ago; my second daughter Nisa and son Pirjosha have also been in the business for many years now. They are very passionate about the business, have brought in good people and have strategised very strongly. They are taking the business forward.


What would be the family's role in the group going forward?
Almost all our businesses are led by non-family professionals. Family may be in an active role for a short period of time, to gain experience etc. But the family mainly is going to be at the board, strategy level and into innovation and new ideas etc. That is also broadly the trend now.
Click on
NEXT
for more...
Properties will be fastest-growing business for us: Adi Godrej
Last updated on: February 4, 2013 10:32 IST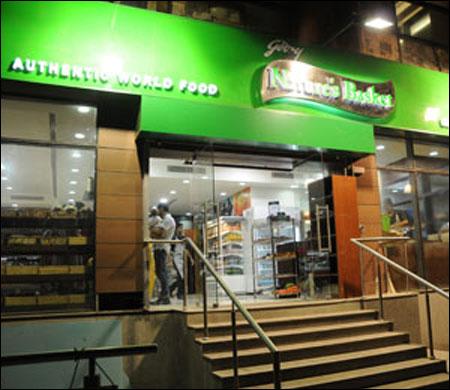 In the early part of the last decade, the group started diversifying into businesses such as retail, chicken, confectionary etc. But in the last three years, you have exited a lot of these businesses. How do you explain the shift in the strategy?
Despite the divestments, we have grown at 30 per cent.  We are clearly focused on core now. We divested what we thought is not core to our business. We do not want to be in retail, except for Nature's Basket which is premium gourmet food. That is why we divested stake in Aadhaar, our rural retail business. We also do not want to be in the food business in a major way.
So we divested our stake in Godrej Hershey and recently announced divestment of our non-core food business in Indonesia which came along with the acquisition of Megasari for their big personal and house care business. We are just strategizing the focus on our core business. Our food businesses, especially the confectionary and edible oil part, have not been doing too well because we didn't have scale and size.
Our personal and house care business has been doing extremely well. We decided to focus on things which can grow well and de-focus on the food business.


Godrej Properties follows a joint venture model with landowners, which is workable on a small scale. As you grow, at some point would the company also start buying land?
Well, our main model will be joint venture, but we have formed a company with European investors which can invest in land where we have a certain share holding. And that company, when it buys land, can do a joint venture with Godrej Properties.
Godrej Properties will not buy land. But we are developing a lot of land which Godrej group owns -- for instance in Vikhroli in Mumbai. That is also a joint venture with other group companies that owns the land. We follow this model as this makes our dealings with the government minimal as the land owners get the permissions. We do not want to get into businesses such as infrastructure, mining where dealing with the government is more.
Click on
NEXT
for more...
Properties will be fastest-growing business for us: Adi Godrej
Last updated on: February 4, 2013 10:32 IST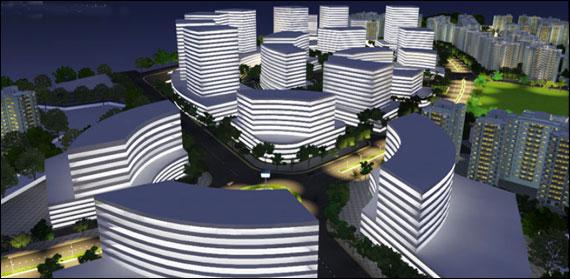 Is consumer business getting difficult because of competition from MNC and their money power in terms of R&D and access?
That's not true. We have done very well. Look at the last 11 years since GCPL was formed. We have had the highest market cap growth. We are very successfully competing with MNCs. We have always been a very R&D-conscious company. We have also invested heavily in advertising.
Our whole group is run on an important financial metric called Economic Value Added (EVA), which means profit after the cost of capital is deducted. We have a very strong variable remuneration for a large number of employees which is based on EVA improvement.
 And that closely aligns with the interest of our employees with that of our shareholders. This has been a very successful endeavour leading to a lot of value creation.
What is your M&A philosophy in the light of the growth you are seeking?
We will continue to look for inorganic growth. Our ambition is to have 26 per cent growth. We think 15 to 20 per cent of this will come organically and the rest inorganically.  But inorganic growth must be profitable and the value creation must be strategic.
We formed an international team headed by Shashank Sinha. In the past he worked with Sara Lee and prior to that with Reckitt Benckiser. He has worked in South Africa, Latin America so he knows these geographies.
Ever since we started acquiring these international companies, our profits have grown, market capitalisation has grown and share holders have benefited. I think we have strategically worked well.
Click on
NEXT
for more...
Properties will be fastest-growing business for us: Adi Godrej
Last updated on: February 4, 2013 10:32 IST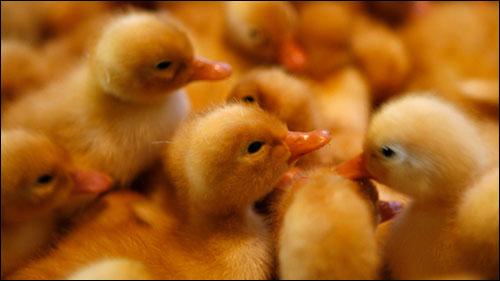 Godrej Agrovet is a turnaround story. What efforts have gone behind this?
We put it in a very strong team. We brought in Mark Kahn from global agri-business giant Syngenta to head the strategy for Agrovet. The company has been very successful in the last few years. Singapore's sovereign fund Temasek took 20 per cent stake in the company last year.
We are also looking at leveraging their large R&D centre in the University of Singapore. They will be on our board.  And we hope to leverage further growth through this relationship.


How satisfied are you with the performance of the strategy team?
Our strategy team led by Vivek Gambhir has done an excellent job. In Godrej Consumer Products, our market capitalisation has grown by 75 per cent in the last year. Across the board our companies have done very well, although the economy has not done well. I attribute a lot of success to our strategy team.
You have brought new people in key positions in recent years. A lot of old timers are feeling left out.
If you compare with other groups, exits from our groups are very few.  A lot of our employees have been life timer through their career. There are people who leave because they get opportunities outside. Also as you go up in the triangle, there is less and less space at the top. So people will leave. But our general attrition level is low.
Click on
NEXT
for more...
Properties will be fastest-growing business for us: Adi Godrej
Last updated on: February 4, 2013 10:32 IST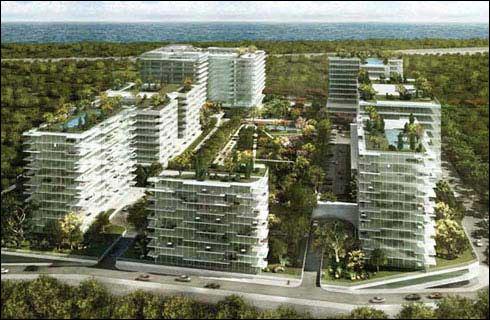 Does Godrej plan to enter any new business?
No, we are in too many businesses already. We have good growth opportunity in the existing business, so we will stick to them. We started a BPO business but got out of it. Same with foods business. So we want to stick to businesses where we are doing extremely well and invest more in those businesses.
What's your capital-raising plan?
In the near future, we do not expect to raise any equity capital. Last year, we have raised equity capital in different tranches. We are the only group that has followed the SEBI guidelines for paring the promoter holding to 75 per cent. We have raised capital in Godrej Consumer Products and Godrej Agrovet from Temasek. We don't need to raise any further equity capital in the near future.


What is the synergy with Godrej and Boyce?
We are one group, of course we are in different businesses but we work together. For example Godrej and Boyce owns all the land in Vikhroli, but it is being developed in a joint venture with Godrej Properties. So we are always working together.
Five years ago, we launched a new Godrej branding exercise for the entire group. We have a family board and we meet once a year. We also have a family council comprising all family shareholders who are above 16 years old. The council meets once, sometimes twice a year.
Source: