Industry view: Budget raises taxes on some companies
Last updated on: February 28, 2013 13:57 IST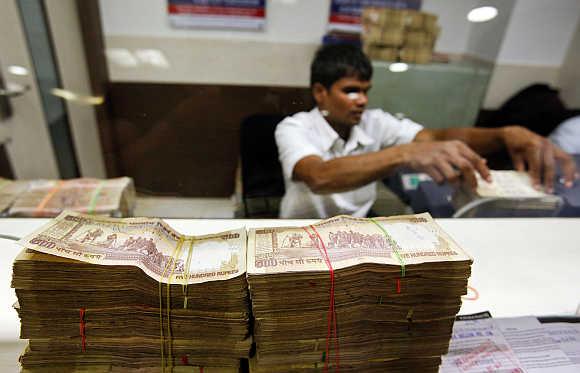 India must make tough spending choices, Finance Minister P Chidambaram said on Thursday, even as he unveiled a bigger-than-expected outlay for the coming fiscal year in one of the most highly anticipated Indian budgets of recent years.

Shares fell, erasing earlier gains, after the 2012/13 budget proposed higher taxes on some corporates and individuals, while the securities transaction tax was lowered but not eliminated.

Commentary

S. Sandilya, President, Society of Indian Automobile Manufactuers and Chairman of Eicher Motors, New Delhi

"Overall tax rates not having gone up ... is very good. However, on the SUVs, he increased excise duty, saying they occupy more parking spaces, which is totally surprising. We need to find out how it affects the overall sales. It was one area where growth was significant and yes, this will have an impact. Also on imported vehicles, he increased the customs duty which was not expected."

Malvinder Mohan Singh, Chairman, Dion Global Solutions, New Delhi

"It's a good budget ... portrays an optimistic picture. I hope the higher taxes on corporates is only for a year."
Source:
© Copyright 2022 Reuters Limited. All rights reserved. Republication or redistribution of Reuters content, including by framing or similar means, is expressly prohibited without the prior written consent of Reuters. Reuters shall not be liable for any errors or delays in the content, or for any actions taken in reliance thereon.