Black money: India urges G-20 to take strong actions
Last updated on: November 3, 2011 13:50 IST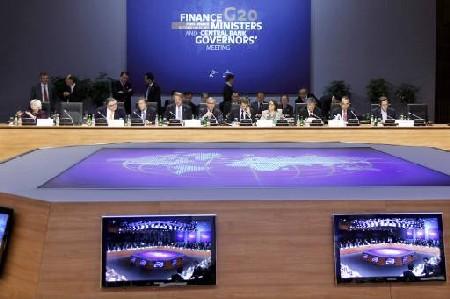 India on Wednesday said it hopes the G-20 nations will pay heed to its call for a strong action on the issue of black money stashed in tax havens during their crucial summit in Cannes.
The issue has been on the agenda of G-20 for the last two years and India expects strong statements from the grouping on it during the ongoing summit being attended by world leaders like US President Barack Obama and Prime Minister Manmohan Singh, Deputy Chairman of Planning Commission, Montek Singh Ahluwalia, told reporters.
Indian tax enforcement agencies are probing details of black money stashed abroad by several Indians, including politicians and businessmen, on the basis of information received about secret accounts with a multi-national bank in Geneva.
Click NEXT to read more...
Black money: India urges G-20 to take strong actions
Last updated on: November 3, 2011 13:50 IST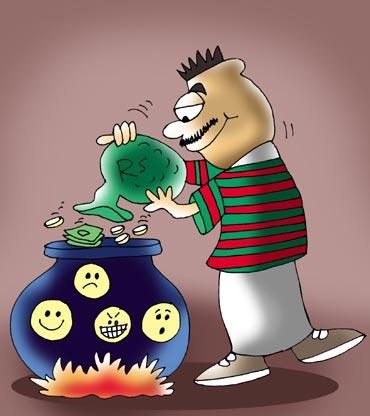 The probe includes searches on some of the individuals figuring in the secret accounts said to be running into some hundreds and involving money to the tune of around Rs 3,000 crore (Rs 30 billion), according to official sources in Delhi.
They said the accounts were mainly traced to HSBC bank in Geneva but declined to disclose whether information about them was passed on to India by France.
Finance Minister Pranab Mukherjee said on Tuesday that the names would be disclosed after initiation of prosecution proceedings.
Click NEXT to read more...
Black money: India urges G-20 to take strong actions
Last updated on: November 3, 2011 13:50 IST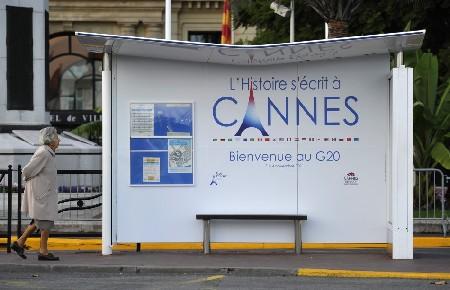 "As and when the information (is received), investigation starts, prosecution takes place (and) matter comes to the court. Then, as per the existing treaty terms, we can reveal the names in cases of prosecution by the Income Tax Department," he had told reporters when asked whether the government had received information about industrialists and MPs in connection with black money.
Prime Minister Singh - who will be at the G-20 summit for the sixth consecutive time since it was first hosted by the US in 2008 - is likely to push through India's agenda for voluntary exchange of tax information to curb black money.
India also wants the G-20, which accounts for 85 per cent of the global output and two-thirds of the world population, to include new measures to clamp tax violation channels.
© Copyright 2022 PTI. All rights reserved. Republication or redistribution of PTI content, including by framing or similar means, is expressly prohibited without the prior written consent.