Bengal polls: This is what the aam aadmi wants
Last updated on: March 25, 2011 12:02 IST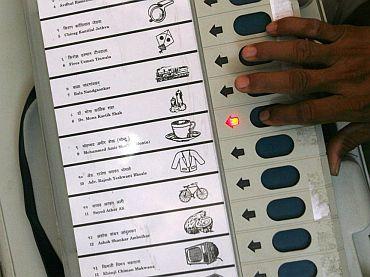 West Bengal assembly elections are just round the corner. Political leaders are waxing eloquent at the moment and are promising the people the moon.
However, on most of the occasions, their promises are taken with a pinch of salt by the electorate. The latter has its own agenda, based on need.
As far as West Bengal is concerned, aam aadmi is seething with discontent as loads of improvements in various sectors are what they need.
We spoke to a few people in Kolkata from various sections of the society and they offered prescriptions to the lawmakers to improve the economy of the state.
Click NEXT to read what the common people in Bengal want from the politicians. . .
'Give us more jobs, dear politicians'
Last updated on: March 25, 2011 12:02 IST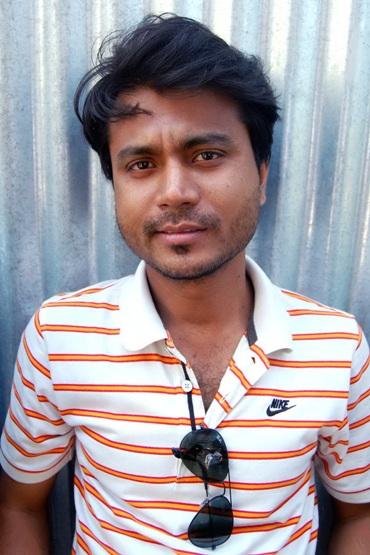 Satyabrata Majumdar
IT professional
I think the gravest problem that plagues Bengal at the moment is unemployment.
 Jobs are few and far between. Every third person in a month moves out of the state in search of better means of livelihood.
Numerous mills, factories and establishments have closed down in the last few years and the government has not done anything to revive them.
Whom we vote for is not improtant, but who can generate employment in the state matters the most.
The information technology sector at the moment is software-oriented. I feel the new government, after it comes to power, can stress on hardware, which would open new avenues of employment.
The electorate should keep this employment factor in mind if they want to usher in a better tomorrow.
Click NEXT to read further. . .
'Bengal infrastructure? It's a joke!'
Last updated on: March 25, 2011 12:02 IST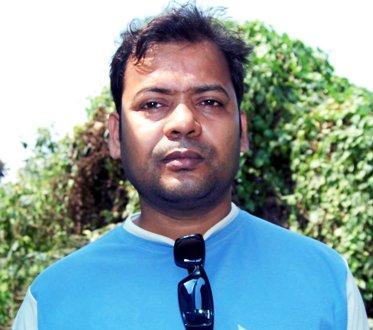 Rajib Sengupta
Project manager, private company
If you ask me, one of the gravest problems of our state happens to be its poor infrastructure. The roads are in a miserable state. So are the government establishments. Dirt and garbage have engulfed the city (Kolkata).
The corporation is there but one just can't be sure if it works. The city water supply is as erratic as the Canada weather. Even in Kolkata, people have to walk for miles to get drinking water.
India often boasts of fast becoming the next superpower. But then how can Bengal be left to be in such a state?
With assembly election knocking at our doors, we, the aam aadmi, must raise our voice in demand for better infrastructure. Now, or never!
Click NEXT to read further. . .
'Inflation is killing us; what shall we eat?'
Last updated on: March 25, 2011 12:02 IST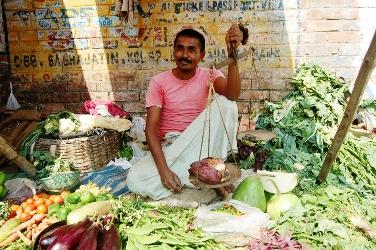 Bablu Mondal
Vegetable vendor
There was a time when our state boasted of being the cheapest city of India, where the cost of living was the lowest. But now, here too, prices are going through the roof and the governments have successfully failed to give us any relief.
For the poor like me, subsistence has become a great struggle. I read in the newspaper the other day that Chief Minister Buddhadeb Bhattacharjee promised to counter inflation if the Left Front came to power.
I would sincerely appeal to him to do something towards that end. Else, the poor in the cities and the villages would be forced to die.
We live in a democracy, right?  And it's us that bring any government to power. Therefore, isn't it the government's duty to feed its people?
While the political party candidates are campaigning across the state to make people vote for them, my plea to them would be: please squeeze out a promise from these people that life would be made easier for the poor and the marginalised.
Click NEXT to read further. . .
'Why can't the closed mills reopen?'
Last updated on: March 25, 2011 12:02 IST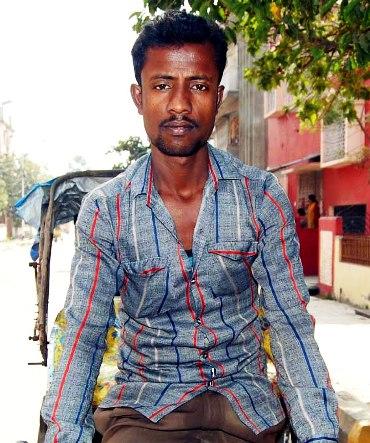 Ranjit Mondal
Rickshawpuller
I used to work in a jute mill before. But when it closed down because of workers' stir, I had to get this rickshaw on lease, else my family of three would have starved to death.
However, I still miss my job at the jute mill. Pulling a rickshaw is a rigorous job and my frail health often doesn't permit such hard labour.
Paying off the lease also seems impossible now with the inflation gnawing into my household budget. It's a crazy situation.
At home, there are unending complaints of poverty. I feel helpless.
My appeal to the ruling government, before asking for votes, please do something to make the closed mills and factories repoen.
That will spell huge benefits for the poor. I am ready to give my right hand for the job that once belonged to me.
Click NEXT to read further. . .
'Healthcare? You need to be rich to be alive'
Last updated on: March 25, 2011 12:02 IST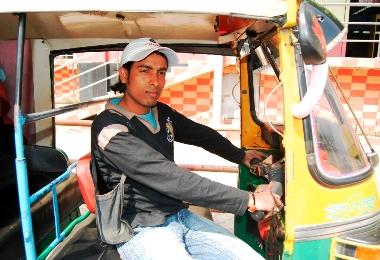 Sagar Halder
Autorickshaw driver
Elections will come and go, but our state will continue to languish as far as its healthcare facilities are concerned.
A few months back, a relative of mine suffered a stroke and I had to take him to a government hospital. To my utter shock, I discovered that even to get a bed in government hospital, I had to bribe.
In fact, we had to cough up money at every step of his treatment. The hospital, located in central Kolkata, had dogs and cats loitering in the corridor.  The toilets were stinking and the food served for the patients was an apology of anything edible.
Before asking for votes, the politicians must first provide us the basic civil needs. What's the use of voting if one needs to be rich even to survive?
It's high time the common people raised their voices and threatened to boycott the elections if their grievances are not addressed.
Click NEXT to read further. . .
'Education is in a shambles'
Last updated on: March 25, 2011 12:02 IST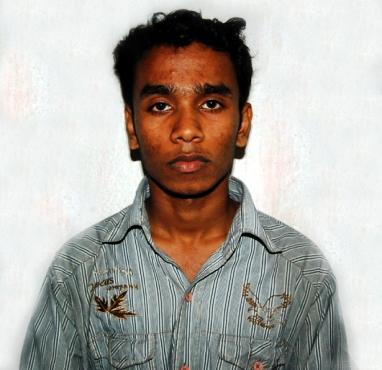 Harshabardhan Ghosh
Student
Education is in a shambles in the state. The ruling government just went on experimenting with the system over the years and we, the students, had to bear the brunt.
The number of engineering colleges is very low to cater to the huge number of passouts. As a result, most are forced to leave the state early in search of a better future elsewhere.
It's a pathetic state of affairs. Many tall promises are made just before the elections but those are but empty assurances, signifying nothing. Unless some drastic steps are taken to revamp the entire education system of the state, things will continue to be this bad.
Students are the future of the country but they are the most neglected lot at least in this state of ours.