Double whammy for high-end car users
Last updated on: March 8, 2013 10:27 IST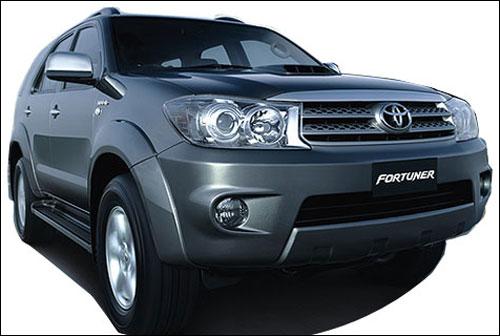 Insurance premiums for high-end cars and sports utility vehicles (SUVs) are set to turn 5 to 10 per cent dearer, owing to the Budget proposals of a rise in the excise duty on SUVs, a higher import duty on luxury cars and the Insurance Regulatory and Development Authority (Irda)'s proposal of a rise in third-party motor premium.
In his Budget speech, Finance Minister P Chidambaram had announced the excise duty on SUVs would be raised from 27 per cent to 30 per cent. At 12 per cent, the excise duty on other cars was unchanged.
Chidambaram also proposed to increase the duty on imported high-end motor vehicles from 75 per cent to 100 per cent.
Experts say as a result, insurance premiums for luxury cars would increase 8 to 10 per cent. Ajay Bimbhet, managing director, Royal Sundaram Alliance Insurance, said the rise in import duty on luxury cars and the increase in customs duty might hit customers.
Click NEXT to read more...
Double whammy for high-end car users
Last updated on: March 8, 2013 10:27 IST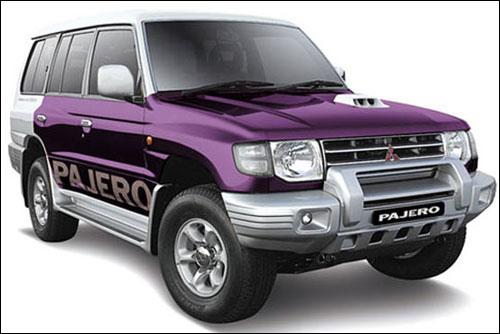 Vehicles with a ground clearance higher than 170 mm and engine capacity above 2,000 cc are classified as SUVs. As such, the excise duty on other utility vehicles (the utility vehicle category comprises SUVs and multi-utility vehicles) would also increase.
The rise in excise duty would also be applicable to vehicles with a length of more than four metres.
The excise duty rise would increase the extractive price of vehicles, which in turn would raise their showroom prices. Nikunj Sanghi, president of the Federation of Automobile Dealers Association, says the higher duty would increase prices considerably.
"Due to the hike, the prices of such vehicles are expected to go up by at least Rs 3,250 per lakh. For instance, if an average SUV costs about Rs 12 lakh (Rs 1.2 million), the cost would now be higher by at least Rs 39,000," he said.
Click NEXT to read more...
Double whammy for high-end car users
Last updated on: March 8, 2013 10:27 IST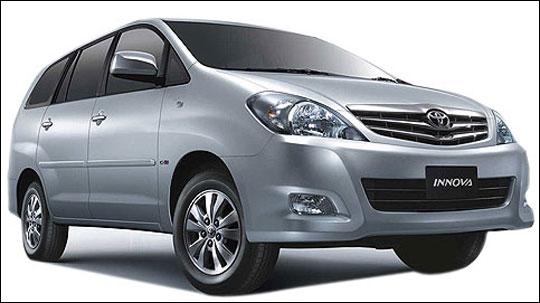 The Mahindra Bolero, the Tata Sumo and the Toyota Innova fall under the Rs 5-12 lakh range and the rise in duty could hit sales of these vehicles in the coming months, say automobile experts.
Sanjay Dutta, head (customer service) at ICICI Lombard, says the decision to increase the excise duty would raise motor insurance premiums.
The rise in premiums would be based on the increase in a vehicle's showroom price. Therefore, not just SUVs, sedans such as the Maruti SX4, Hyundai Verna and Skoda Rapid might also be impacted.
Irda has already proposed a third-party motor premium rise, including a 43.5 per cent increase for private cars with engine capacities exceeding 1,500 cc, from April 1.
This category includes SUVs and high-end luxury cars, including those from the Mercedes, BMW and Audi stables.
Vijay Kumar, head (motor insurance) at Bajaj Allianz General Insurance, says, "From this April, we would be applying revised rates on SUVs. The rise in excise duty would attract a five to seven per cent increase in motor insurance premiums."
Click NEXT to read more...
Double whammy for high-end car users
Last updated on: March 8, 2013 10:27 IST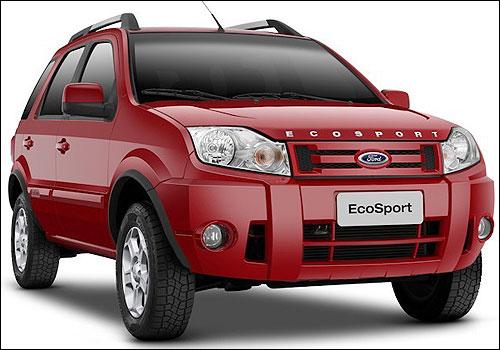 He added the SUV category had been risky on the company's books, as the theft rate for these vehicles was high. The frequency of accidents was also high, as most of these were used for commercial purposes, he said.
Apart from average rise of 38.8 per cent in insurance premiums for private cars proposed by Irda, general insurers have also sought an additional raise in third-party motor premiums.
For this, the General Insurance Council has made a representation. If this is implemented, premiums could rise 30-35 per cent, say industry experts.
According to ICICI Lombard General Insurance, there is a clear shift from the small car category to entry-level SUVs. It said considering the value of these cars and their high repair costs, customers expected the highest possible coverage.
With additional insurance solutions in this segment such as 'zero-depreciation cover', 'tyre protect' and 'engine protect', general insurers fell to match the services, premiums would be raised.
Source: